Recent Passings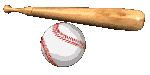 Veteran MLB umpire Bell, 48, dies of heart attack
NL crew member's resume includes one World Series, three All-Star Games
By Alyson Footer / MLB.com | 10/15/2013 12:34 A.M. ET
LOS ANGELES -- There was only one umpiring crew working Monday night when word of Wally Bell's death circulated, which made the ensuing hours very difficult, especially for six members of a very tight umpiring fraternity.
Bell, a veteran umpire with 21 years of Major League experience, reportedly suffered a massive heart attack on Monday in his hometown of Youngstown, Ohio. He was 48.
Crew chief Gerry Davis was informed of the news about an hour before first pitch of Game 3 of the National League Championship Series between the Dodgers and Cardinals in Los Angeles.
"It was obviously very difficult, and we had to regroup rather quickly and put our concentration where it needed to be," Davis said. "We kept telling each other that that's the way Wally would have wanted it, and we know that that's really true."
Bell joined the NL staff in 1993 and umpired three All-Star Games (1997, 2000, 2013), seven Division Series (1998-99, '03-04, '06, '12-13), four League Championship Series (2000, '01, '05, '10) and the 2006 World Series, when he was behind the plate for Game 3 at Busch Stadium in St. Louis.
Bell was the first-base umpire in the 2013 All-Star Game at Citi Field in New York and most recently was a member of the crew that worked this year's NL Division Series between the Pirates and Cardinals.
"All of us at Major League Baseball are in mourning tonight regarding the sudden passing of Wally Bell," Commissioner Bud Selig said in a statement. "I always enjoyed seeing Wally, who was a terrific umpire and such an impressive young man. On behalf of our 30 Clubs, I extend my deepest condolences to Wally's family, fellow Umpires and his many friends throughout the game."
According to the Associated Press, Bell had quintuple bypass surgery on Feb. 18, 1999. But he returned to work 11 weeks later in San Diego for a game between the Padres and Atlanta Braves.
Bell, a member of Tim McClelland's crew during the 2013 regular season, is the first active MLB umpire to die since John McSherry suffered a heart attack on the field in Cincinnati on Opening Day in 1996.
Major League umpire Joe West, president of the World Umpires Association, said in a statement: "Wally was a great umpire, a great partner and a great friend. The umpiring community is deeply saddened by this tragic loss. He will be sorely missed by many."
MLB executive vice president for baseball operations Joe Torre said he was driving to Dodger Stadium when he received a call from another veteran umpire, Jerry Layne, who informed him of Bell's passing.
"It just shocked me," Torre said. "I had just seen him in the Division Series with the Cardinals, and I just give these guys a lot of credit because there was a ton of emotion in that umpire's room. They really hitched up their belts and went out there and did a remarkable job."
Davis' crew that umpired Game 3 of the NLCS included Mike Everitt, Bruce Dreckman, Ted Barrett, Greg Gibson and Mark Carlson.
"Wally was a true umpire's umpire, and anyone who ever worked with him loved him, and I think that's not only true of the umpire brotherhood," Davis said. "But I think if you'll check with the players and teams they felt the same way because Wally always gave 110 percent on the field. We're a very-tight knit group, and it's going to be a big loss for us."
"It hits you right between the eyes," Torre said. "I think in this position I'm in now, it's certainly a different perspective of the umpires, and I couldn't be more proud of the brotherhood that they have and the caring for each other."
According to a WFMJ.com report, Bell leaves two young children, two brothers and a sister. His bio on MLB.com lists his proudest moment as "returning to the field after having open heart surgery in 1999."
Perhaps parallels can be drawn between that part of his legacy and his teammates' resolve as they stepped on the field for game time Monday night.
"One of the things that we shared in the locker room afterwards is that I'm sure he's very proud right now," Davis said.


Daniel Osinski

Published in The Arizona Republic on Oct. 9, 2013

Daniel Osinski, 79, of Sun City, AZ passed away on September 13, 2013. Dan was born November 17, 1933, the first child of Veronica Osinski and Anthony J. Osinski in Chicago, Illinois.

Dan excelled in all sports and lettered in Football, Basketball, and Baseball all four years of high school. Dan was offered a football scholarship to the US Naval Academy but turned it down to play professional baseball.

Dan signed with the Cleveland Indian's Minor League team at age 17. Dan married Marguerite (Peggy) Frew, of Barrington, Illinois in July 1960. They had one child together, Daniel D. Dan and Peggy were married for 53 years. Dan and Peggy enjoyed many family gatherings and family vacations with their son Dan, wife Laurie and their grand children, which brought Dan great joy.

Dan had a special bond with his youngest grandson, Devin. Devin and Grandpa Dan spent countless hours together and were best buddies.

Dan was one of the very first "Relief Pitchers," in baseball, where he was known as "The Silencer," by his colleagues and sports writers. Dan played for several Minor League teams before making his Major League debut on April 11, 1962.

Dan played for the Kansas City Athletics in 1962, Los Angeles Angels from 1962-1964, Milwaukee Braves in 1965, and the Boston Red Sox from 1966-1967, where he was a member of the "1967 Red Sox Impossible Dream Team." During the 1967 World Series, Dan pitched in game 3 and game 7.

In 1968, Dan was traded to the Chicago White Sox. Dan's final year in Major League Baseball was played in Houston, Texas for the Houston Astros. At the end of the season, Dan was traded to the San Diego Padres, but decided to retire to spend more time with his family. Dan then opened his own restaurant named Squire's Inn, of Oak Forest, Illinois, as well as his own Steel Fabrication shop, named DanO.

In 1990 Dan moved to Sun City, Arizona, for his second retirement, to play golf and enjoy the sun. Dan participated annually in the "Arizona Major League Alumni" charity fundraiser event. Dan will always be remembered for his kind and generous heart and his willingness to give away his last penny.

He is survived by his loving wife Peggy, son Dan and daughter-in-law Laurie of Phoenix, AZ. Dan has 4 grandchildren, Todd with wife Marilee, Keith, Shannon and Devin, as well as 1 great-grandson, Wyatt. Dan is preceded in death by his parents, and brother Ed.

Memorial Service: October 12, 2013 at 2:00 pm, Talisman Hall, 10433 Talisman Rd, Sun City, AZ 85351,



Former Milwaukee Braves favorite Andy Pafko dies at 92

By Tom Haudricourt
The Milwaukee Journal Sentinel
Oct. 8, 2013

Andy Pafko, the starting right fielder for the Milwaukee Braves until Hank Aaron arrived in the majors, died Tuesday at age 92 in a nursing home in Stevensville, Mich.
Pafko was a Wisconsin native, born in Boyceville, who began his big-league career in 1943 with the Chicago Cubs. The five-time all-star played for the Cubs in 1945, the last year they were in the World Series.
Pafko was traded to the Brooklyn Dodgers in the middle of the 1951 season and stood with his back to the wall in left field at the Polo Grounds when the Giants' Bobby Thomson hit the "shot heard 'round the world" that clinched the National League pennant. He later moved to the Milwaukee Braves and was the starting right fielder for his home-state team until he lost the starting job to Aaron in 1955.
Pafko played for the Braves until he retired after the 1959 season. In a 17-year career, Pafko batted .285 with 213 home runs and 976 RBI in 1,852 games, playing in four World Series for three different teams.
After retiring, Pafko managed in the minor leaguers and eventually settled in the Chicago area. He was active in the Milwaukee Braves Historical Association until a few years ago, when he was placed in the nursing home in Stevensville.
Pafko was born on Feb. 25, 1921 in Boyceville, a rural community in northwest Wisconsin between Eau Claire and Minneapolis. His parents were born in the city of Vazec in what is now Slovakia and his father went to the United States prior to World War I to get work and prepare for his wife and two oldest sons to join him later. The family eventually settled in Boyceville.
Andy, the third child and first born in America, was raised on a 200-acre dairy farm. Pafko often credited milking cows with helping him develop the strong grip which made him a major league hitter.
Because Boyceville's high school had no baseball team, Pafko's first playing experience was with the Connersville team of the amateur Dunn County League in 1939. The next year he played for Eau Claire of the Northern League and in 1941 for the Green Bay Blue Sox of the Wisconsin State League.
In November 1941, Pafko's contract was purchased by Bill Veeck, then owner of the minor-league Milwaukee Brewers, for $1,000. He later was sold to the Cubs' farm club in Los Angeles and made his debut with the Cubs in '43.
In 1945, Pafko established himself as a major league hitter, batting .298 with 110 RBI for the NL champions. The Cubs lost in seven games in the World Series to Detroit.
Pafko was traded to the Dodgers in an eight-player deal on the June 15, 1951. In January 1953, the Dodgers traded Pafko to the Braves, who were moving from Boston to Milwaukee and wanted a Wisconsin native to help draw fans to County Stadium.
Pafko's career ended when the Braves released him in October 1959.



Former baseball player succumbs to illness

by Charlotte Ferrell Smith
Charleston Daily Mail
Wednesday October 9, 2013
Robert "Bob" Chance, former professional baseball player and Charleston resident, has died after a long illness. He was 73.
Chance died Oct. 3 at Charleston Area Medical Center's Memorial Hospital following a long battle with prostate cancer, said his sister-in-law Nancy Jenkins, of Wilmington, Del.
He was married to her sister, Carrie "Cookie" Chance, of Charleston, who passed away April 26, 2005.
"I have known Bob since I was 17," Jenkins said. "If I was told to make a list and put the nicest person at the top, it would be Bob Chance. Most people have said 'I never met a person nicer.' He was just a great person."
His son, Tony Chance, of Sarasota, Fla., said his father was a quiet man and "a gentle giant."
He had a strong sense of family and loved the large gatherings where everyone would sit around tables to play cards and laugh.
His father was also a hard worker.
Gates Brown, Tigers' Clutch Pinch-Hitter, Is Dead at 74

By William Yardley
The New York Times
Published: September 28, 2013
Gates Brown, a clutch pinch-hitter for the Detroit Tigers and one of the most productive in baseball history, who helped the Tigers in their march to the World Series in 1968, died on Friday. He was 74.

His death was confirmed by the Tigers.
Brown's first major league hit was a pinch-hit — and it was a home run. That was on June 19, 1963, when he was a 24-year-old rookie. He went on to play 13 seasons, all for the Tigers, but in only two of them, 1964 and 1973, did he appear enough to be considered an everyday player. Instead, Brown, who played left field and whose nickname was the Gator, earned a reputation for what he did when called on, cold, from the dugout, usually late in the game.
His most notable year was 1968, when he hit .450 as a pinch-hitter. Over the course of that season, he had 92 at-bats in 67 games, hitting .370 over all. Although he helped the Tigers win the American League pennant that year, he went to the plate just once in the World Series, recording an out. The Tigers defeated the St. Louis Cardinals in seven games.
Brown often batted for the pitcher in the years before the designated hitter was adopted in the American League in 1973. He still holds the record for most pinch-hits in the American League, with 107 in 414 at-bats. He also holds the record for most pinch-hit home runs in the American League, with 16. Lenny Harris, who played in the National League, holds the major league record for most pinch-hits, with 212 in 804 at bats.
Brown kept a sense of humor about his place in the record books.
In an interview in 2009 with The Mansfield News Journal of Ohio, Brown said he was often asked what his pinch-hitting records meant. "Well," he said, "one thing, I didn't do a lot of playing or I wouldn't have been pinch-hitting."
Over the course of his career, Brown had a .257 average in 1,051 games, with 84 home runs and 322 runs batted in.
William James Brown was born on May 2, 1939, in Crestline, Ohio. He was signed by the Tigers after a robbery conviction landed him in prison, where a member of the staff noticed his baseball ability.
In high school, according to the Baseball Almanac, Brown said, "I took a little English, a little math, some science, a few hubcaps and some wheel covers."
After his playing days, Brown was the Tigers' hitting coach from 1978 until 1984, when they won the World Series for the first time since 1968.
There was no immediate information about survivors.
Brown was famous for being prepared to hit even though he was not necessarily playing in the field. He was also famous for eating hot dogs during games before his customary moment arrived, usually in later innings. Once, when he was called to hit earlier than usual, he was still getting to his hot dogs. After gulping one down, he slipped another inside his uniform, condiments already applied.
"Wouldn't you know, Gator hits a double and slides headfirst into second," the former Tigers pitcher Jon Warden recalled to The News Journal. "Boom, mustard and ketchup all over him. The umpire said: 'Stay there, Gator. You're bleeding.' "

Rodney Paul Craig, 56
Died Aug. 17, 2013 at 10:10 p.m.
Nicole Santa Cruz
LATimes.com Homicide Report
August 18, 2013

Rodney Paul Craig, a 56-year-old black man, was fatally stabbed Saturday, Aug. 17, near Wilshire Boulevard and South Hope Street in downtown Los Angeles, according to the L.A. County coroner's office.
Craig was setting up camp about 10 p.m. when he was approached by other people who asked him to move down the street, according to an LAPD news release.
As Craig began to collect his belongings, about six men surrounded him and told him to move faster. Craig began to walk eastbound on Wilshire Boulevard and attempted to kick at another person's dog, but missed.
The dog's owner responded by striking Craig several times, according to the release.
Craig was then stabbed with an unknown sharp object. As he attempted to flee, he collapsed.
He died at the scene at 10:10 p.m., said Ed Winter, a spokesman for the coroner's office.
Police later arrested Anthony Solomon Johnson, 23, on suspicion of murder, according to the release.
Two other men, whom police described only as black and who are thought to have been involved in the stabbing, remain at large.
Johnson is being held on $1-million bail, according to L.A. County Sheriff's Department's online records.
Anyone with information about the stabbing is asked to call LAPD Central Homicide Detectives at (213) 972-1203. Those who wish to remain anonymous can call Crime Stoppers at (800) 222-8477.



Harry Elliott

The Sun Patriot
August 21, 2013
Harry Lewis Elliott, 89, died Friday, Aug. 9, at Sandstone Heights Nursing Home, in Little River, Kan.
He was born Dec. 30, 1923, in San Francisco, Calif. His parents were George and Stella Metcalf of Petaluma, Calif.
Survivors include: Significant other, Bernie Jean Estes, five sons, Michael James Elliott, San Clemente, Calif., Charles Scott Elliott, Lyons, Kan., Peter Martin Elliott, Helena, Mon., David Brian Elliott, Lakeside, Calif, Matthew Paul Elliott, Sterling, Kan., one daughter, Margaret Ann Elliott, Everett, Wash., eight grandchildren and six great-grandchildren.
He was preceded in death by one son, Frank Joseph Elliott, and former wife, Mary Louise Elliott.
He was a professional piano player from age 15 throughout his life, playing in the "Big Band" era and continuing to play that genre of music through the mid 1990s.
He was also a standout athlete. He graduated from Watertown High School in 1942 where he lettered two years each in football, basketball and baseball and earned All-Conference and All-District honors.
He then attended the University of Minnesota, where he earned three varsity letters in both football and baseball. He was the first Gopher to earn first-team Big Ten honors in the sport of baseball in 1949. After college, he taught in Austin for a short time and then signed a professional baseball contract with the San Diego Padres of the Pacific Coast League. The St. Louis Cardinals purchased his contract in 1953. He played for the Cardinals in 1953 and again in 1955, appearing in 68 games that season. He appeared on the cover of Sports Illustrated in March of 1956. He retired in 1958 after appearing in 854 games with 1,034 hits and a lifetime batting average of .325.
He married Mary Louise Field in 1950 and raised seven children in El Cajon, Calif. He taught physical education and coached baseball, football, basketball and soccer throughout this career of 27 years at El Cajon Valley High School.
He spent 30 years of retirement based in Yuma, Ariz., and traveling in his motor home to see family and friends. His final days were spent in Lyons, Kan., with his family at his side.


Jack Elvin Harshman
July 12, 1927 - August 17, 2013
Tributes.com
August 19, 2013

Jack Elvin Harshman, 86, of Georgetown, Texas passed away on August 17, 2013.
Jack was the son of Melvin Eugene and Elsie May (Taylor) Harshman and was born in San Diego, California, on July 12, 1927. Jack married Virginia "Ginger" Lane on December 23, 1990 in Clark City, Nevada.
Jack served honorably in the United States Navy during World War II. He was drafted into Major League Baseball as a pitcher and first baseman. Jack played in the big leagues for San Diego, New York, Chicago, Baltimore, Boston and Cleveland. Jack was blessed with the talent to excel in America's favorite past time and he retired in 1960, after playing for 16 years. Jack was also an avid golfer, who lent his name and presence to charities many times over, he a real old school pro, who loved his fans! The game of baseball was everything to him, as was his wife and family.
He was preceded in death by his first wife, Lillian (Nugent) and parents, Melvin Eugene and Elsie May (Taylor) Harshman.
To cherish his memory, Jack leaves behind his wife, Virginia "Ginger" (Lane) Harshman; daughter, Jackie L. Harshman of Connecticut; stepsons: Jeffrey G. Heston, Stuart D. Heston and Paul C. Robbins all of San Diego, California; stepdaughters: Adrianne I. Dishon of San Diego and Jacquelyn L. Virgilio of Georgetown, Texas; as well as 6 grandchildren and 5 great grandchildren.
Memorials may be made to your favorite youth sports league.
Services will be held in San Diego, California at a future date.
You may share a message or memory in the memorial guestbook at www.RamseyFuneral.com.


Hobbie Leaves Behind Major League Legacy
Kyle Herschelman
The Journal-News
Monday, August 12, 2013 12:01 am
The website BaseballReference.com lists two major league baseball players who came out of Witt High School.
One is Paul Chervinko, who passed away in 1976 had 11 hits in 42 games for the Brooklyn Dodgers in 1937 and 1938. On Friday, baseball fans throughout Montgomery County mourned the loss of the second name on that list as Glen Hobbie passed away in Springfield at the age of 77.
Hobbie pitched in the major leagues for eight seasons, playing for the Chicago Cubs and St. Louis Cardinals from 1957 to 1964. Oddly enough, the two teams happened to be playing each other in St. Louis on the day that Hobbie died.
The Witt native would go 62-81 in his career, but pitched on only two winning teams in his eight years in the bigs - the 1963 Cubs, who were 82-80, and the 1964 Cardinals, who were 93-69 for the season. The Cards would go 68-48 after obtaining Hobbie from the Cubs for Lew Burdette and went on to beat the Yankees 4-3 in the World Series that year.
Despite playing on some cellar dwellers, Hobbie had his fair share of success in the major leagues. He was eighth in wins in the National League in 1959 with a 16-13 record and tenth in strikeouts with 138.
The next year may have been one of Hobbie's best, despite a league high 20 losses. The 6'2" 195-pound right-hander matched his win total from the previous year and posted a 3.97 ERA with four shutouts.
Hobbie also hit his first career home run during the 1960 season, doing so in spectacular fashion against the eventual world champion Pittsburgh Pirates on Aug. 25. Playing at Wrigley Field with the score tied 1-1 in the ninth inning, Hobbie blasted a two-out solo homer to deep left off of Pirates' starter Vinegar Bend Mizell to give the Cubs the win.
Unfortunately, Chicago's baby bears would average 91 losses over the next three years as Hobbie's win totals dropped to seven in 1961, five in 1962 and seven in 1963.
He would go 1-5 in 28 games in 1964 with the Cubbies, before packing his bags for St. Louis on June 2. He would appear in 13 games for the Redbirds, recording the final win of his career on June 10, in his second outing in a St. Louis Uniform, with a nine-inning, two-hit, one-run masterpiece over the San Francisco Giants.
Hobbie's final major league game would come on July 25, where he came on in relief of Curt Simmons, who held a 10-2 lead over the Phillies, but allowed three hits, two walks and two runs to start the ninth inning.
Hobbie would come on with the bases loaded and walked the first batter he faced and was charged with another walk after being pulled mid-batter in favor of Ron Taylor.
While the Cardinals ended up winning the game 10-9 eventually, Hobbie was soon sent down to the minor leagues. In January, 1965, he would be traded to Detroit with Bob Lipski for Dick Egan, but never suited up for the Tigers in the majors.
In his career, Hobbie would pitch 1,263 innings in the majors, allowing 590 earned runs and striking out 682 batters. He had 11 shutouts and 45 complete games as a starter and six saves as a reliever, the last of which came on June 25, 1964.
Regardless of what Hobbie's number say about his performance on the field, he will forever be remembered for bringing a little bit of the big leagues to Montgomery County.



Johnny Logan was spark plug of champion Braves

By Tom Haudricourt of the Journal Sentinel
Aug. 9, 2013
It made everyone's day brighter when Johnny Logan showed up at Miller Park.
"He's been such a fixture in Milwaukee and with the organization," said Milwaukee Brewers broadcaster Bob Uecker, a close friend of the former Milwaukee Braves shortstop.
"No matter what he did, he was always a Brewer. He wasn't a Brave — he was a Brewer. He loved baseball. He loved being with the Brewers, he really did."
It was with great sadness that everyone associated with the Milwaukee Braves and Brewers learned Friday night that Logan died at Zablocki Veterans Affairs Medical Center. He was 86.
Logan, who made his home in Milwaukee after retiring, was at Miller Park as recently as last Sunday, visiting with Uecker and other friends, including former Milwaukee Sentinel sports columnist Bud Lea.
Logan, who battled several health issues and was using a wheelchair of late, entered the hospital Tuesday with circulation problems in his legs and feet. He developed an infection that spread quickly and contributed to his death.
Logan's three sons, Jimmy, John Daniel and Jeff, were at his side when he died.
"He was a fighter," said Jimmy. "He lasted a long time. He was suffering a little bit but went peacefully at the end."
Logan played for the Braves from 1953 to June 15, 1961, when he was traded to the Pittsburgh Pirates for Gino Cimoli. He played for the Pirates through the 1963 season.
In a 13-year career, Logan batted .268 with 93 home runs, 547 runs batted in, 651 runs scored and 1,407 hits in 1,503 games. He was a four-time all-star, including three in a row from 1957-'59.
Logan played next to Hall of Fame third baseman Eddie Mathews, and both were known for their feisty nature on the field. Logan once charged Brooklyn Dodgers pitcher Don Drysdale for throwing pitches at him but was intercepted before he made it to the mound. Mathews was right behind him, however, and connected with several punches to Drysdale.
"I would start the fights and he would finish them," Logan once said. "We could always handle ourselves."
Logan was on first base on Sept. 23, 1957, when Hank Aaron socked an 11th-inning home run off St. Louis' Billy Muffett to clinch the NL pennant. The Braves went on to upset the favored New York Yankees in seven games in the World Series, bringing Milwaukee its only championship.
Logan led the National League by playing in all 154 games in 1954 and 1955 and also topped that circuit with 37 doubles in '55. He finished his professional career in 1964 with the Nankai Hawks of the Japanese League.
The Brewers inducted Logan into the Miller Park Walk of Fame in June. The club issued this statement about his passing:
"Johnny Logan was a longtime friend to Milwaukee baseball. His connection to both the Brewers and the Braves and the Milwaukee community was very strong. Virtually every person associated with the Milwaukee Brewers has been touched by Johnny through his many visits to the ballpark and terrific stories about his time in the game. We will miss Johnny deeply and will never forget his colorful character and personality."
Logan, who lost three bids to become Milwaukee County sheriff, did some scouting in Wisconsin for the Brewers and also helped create the Milwaukee Braves Historical Association, remaining active in the organization dedicated to keeping alive the memory of that highly successful ball club.
"Without him, there would have been no Braves association," said Lea, another leader in that organization. "When they tore County Stadium down, he said, 'We've got to have something to remember the Milwaukee Braves.'"
Logan was a familiar sight at Miller Park in recent years, often dropping by to chat with players and staff, and cheer on the Brewers. Acquaintances looked forward to his malapropisms and stories.
"He was a character, but he also was a wonderful player," said baseball Commissioner Bud Selig, who grew up watching the Braves at County Stadium. "Of all the great hitters on those Braves teams — Hank Aaron, Eddie Mathews, Red Schoendienst, Joe Adcock — Johnny was one of the best clutch hitters they had. He was a critical part of those teams."
"He's one of my best friends. Even though you know it's coming, it's still hard," an emotional Uecker said before the Brewers' game in Seattle. "For a guy to come to Milwaukee and make his home there the rest of the time. ... He never left. Ended up working for the organization.
"He loved being with the Brewers, going out and scouting some of these guys. Johnny would go to any game in the area and he always had reports for the Brewers. We all know some of the quotations, things that he did, but the more intricate he got, the worse the language became. That's what was always so funny about it."
When Logan's sons exited the VA Hospital Friday night, the first thing they saw was Miller Park. They decided to go over to Friday's Front Row Restaurant to hoist a beer to their father's baseball career and life.
"It seemed like the right thing to do," said John Daniel. "He's up there in heaven now with Eddie Mathews and the rest of his teammates."


Boris "Babe" (Martinovich) Martin

Published in St. Louis Post-Dispatch from August 7 to August 8, 2013

Martin, Boris 'Babe' (Martinovich) Thursday, August 1, 2013. Boris Michael Martin, the youngest of five children, was born March 28, 1920, in Seattle, Washington, to Mitar and Vidosava Martinovich.

A graduate of McKinley High School, he played professional baseball a total of fifteen years, including six seasons in the Major Leagues..four with the St. Louis Browns, two with the Boston Red Sox.

Lifelong member of Holy Trinity Serbian Orthodox Church, proud member of St. Louis retired athletes' 1-2-3 Club, and Sigma Chi Fraternity.

Loving father of Michael, Barbara, and Bryan (Merle); grandfather of Michael (Sue), Bo, Maggie (Kyle) McGrath, Natalie (Nick) Kastis; great-grandfather of Stefan, Niko, Alexandra, Stefania, Luka, and Nikolas; loving companion of Norma McClain. Cherished uncle and Kum.

Services: Family will receive friends in the Great Hall of Ambruster Chapel, 6633 Clayton Rd. (Clayton), Thurs., 4-8 p.m., Prayer Service/Pomen 7 p.m.

Family and friends will meet Friday at Holy Trinity Serbian Orthodox Church, 1910 Serbian Dr. (McNair) for 10 a.m. funeral service.

Private interment.

In lieu of flowers, contributions may be made to Holy Trinity Serbian Church.


Former Orioles minor league phenom Drungo Hazewood dies

Club's 1977 first-round pick was 53

By Nick Diunte
For The Baltimore Sun
6:17 p.m. EDT, July 30, 2013
The name Drungo Hazewood by itself is enough to elicit tales of legendary power, strength, and speed. Standing 6-foot-3, with a 210-pound frame talented enough to warrant a full scholarship to USC as a tailback and a 1977 first-round selection from Orioles, Hazewood's physical gifts were some of the most awe inspiring his teammates had ever seen.
"The only other person I can come close to describing his physicality [to] probably was Bo Jackson," said Bob Bonner, a teammate with the Orioles. "Everybody just looked at Drungo with envy, [thinking], 'If I had a body like his, an arm like his, if I could run like him.' He had just so much natural talent, it was unbelievable."
Hazewood died Sunday in his Sacramento, Calif., home from complications of ampullary cancer. He was 53.
"He was diagnosed in June 2011," said his wife, Lagette. "He had major surgery to remove the cancer in August 2011. He did six months of chemo and that put it in remission. We lost our son in August and soon after that he had a reoccurrence. We started to fight it again in October, he had another surgery and radiation, and [Sunday] he lost the battle."
While his major league records show a hitless five at-bats in 1980, the tale of this prodigy is greater than the few weeks he spent in an Orioles uniform.
Despite batting .184 in his first minor league season, he was promoted within the Orioles' system, and the more he played, the more he drew comparisons to the greats of the game.
"He was the next Mickey Mantle," said Scott Christopher, a teammate with Double-A Charlotte. "I used to take his cutoff throws from right field and it was like it came out of an absolute cannon. Some of the bombs he hit were devastating, probably 500-plus feet. The guy was unreal."
Bonner recalled one tape-measure shot that left everyone in the stadium agape.
"We were playing for Charlotte in 1979, and at one field, I remember it was 375 to left center and there was a parking lot behind the fence and a 10-story apartment complex behind that, and he hit it over that complex," Bonner said. "It was estimated at 600 feet. I stood in awe. Everybody did. You could hear a pin drop at the ballpark when he hit it."
Cal Ripken Jr., who played with Hazewood for two seasons in Charlotte, marveled at the abilities of the strapping outfielder.
"He was big and fast and something to watch scoring from first on a double," Ripken wrote in his book "The Only Way I Know."
Yet it was Hazewood's strength that left a lasting impression on the Hall of Famer. After a brawl resulted in Hazewood being ejected, Ripken recalled how Drungo broke a bat using his hands and nothing else.
"He threw on some street clothes — no shower — and then stopped in front of a display of two bats mounted on hooks on the wall. He grabbed one and snapped it like a toothpick. … Drungo didn't snap this bat across anything, and he didn't hit it against anything. He just twisted and snapped it like a toothpick."
While his raw ability has been glamorized, his fierce devotion to his teammates was something that was seldom reported.
"He was a very loyal teammate," Bonner said. "He was one guy that if you were ever in a brawl on the field, you would want him on your side."
Bonner explained how Hazewood manhandled the entire opposition after a player was plunked in succession after his teammates twice hit back-to-back-to-back home runs.
"To make a long story short, it was quite a brawl," Bonner said. "After the brawl was over, Drungo put two of their guys in the hospital. You didn't want to mess with Drungo. He was so strong."
So why didn't Hazewood, with these wondrous displays of strength, stay longer in the big leagues? He couldn't hit the curveball. Pitchers started to figure out that off-speed pitches were Hazewood's kryptonite.
"Had he mastered the curveball, he could have been standing next to Cal in the Hall of Fame," Christopher said.
Instead, Hazewood was out of baseball only a few years after his 1980 major league debut at the age of 21. He abruptly stopped playing in 1983, leaving baseball to take care of his mother who was suffering from breast cancer. Rumors circulated regarding his whereabouts, as he was absent from team reunions and unresponsive to fan mail. Hazewood slipped into relative anonymity in his hometown of Sacramento, no longer a ballplayer, but a family man who was busy driving a truck and raising seven children.
The last few years were difficult for Hazewood after his 2011 cancer diagnosis. His teenage son Aubrey died in 2012, and his former teammates, led by Christopher, united to help raise funds for the funeral and Hazewood's growing medical expenses.
"I told the funeral home director that this group of teammates will take care of what needs to be done, which we did," Christopher said.
The outpouring of support for Hazewood continued after his passing.
Said Bonner: "Anytime someone asks me who the greatest player I ever played with was, and of course I played with Ripken, [I tell them] the guy who had more talent than anyone I ever played with was Drungo LaRue Hazewood."


Former Cubs pitcher Frank Castillo dies

ChicagoTribune.com
7:06 p.m. CDT, July 29, 2013
Former Cubs pitcher and minor league coach Frank Castillo died Sunday in Bartlett Lake near Phoenix, his family announced. He was 44.
The 13-year major league veteran drowned while swimming in the lake.
"It was shocking," said Brian McRae, his former Cubs teammate. "You don't expect to see your teammates' name on the bottom scroll of ESPN saying he drowned at 44 years old. Frank was a quiet guy, didn't say a whole lot. I hung out with him a lot, so I knew him at a different level than some others. He just went about his business and got the most out his ability, spent parts of 13 years in the big leagues and had some success — a good dude and a good teammate."
Castillo was the third pitcher from the '97 Cubs to suffer a tragic death. Kevin Foster died after a six-month bout with renal cell carcinoma in 2008, and Geremi Gonzalez was struck by lightning, also in 2008.
Cubs manager Dale Sveum, a teammate of Castillo in the minors, said he was saddened by the news.
"Obviously it was a bad accident at a lake probably close to my house," Sveum said. "He lived right over the hill to me. Great guy and he was a great teammate when I played with him. It was an unfortunate accident."
Castillo had a career record of 82-104, with a 4.56 ERA. His biggest moment as a Cub came on Sept. 25, 1995, when he was one pitch away from becoming the first Cub in 23 years to throw a no-hitter. Harry Caray was going wild in the Cubs TV booth, and his former wife, Tracy, was constantly shown in the stands cheering him on.
Castillo had two strikes on Cardinals outfielder Bernard Gilkey with two outs in the ninth of a 7-0 win when Gikley lined a high fastball to right in front of a diving Sammy Sosa to spoil the no-hit bid. The ball rolled past Sosa to the wall for a triple, leaving Castillo with a magnificent one-hit effort that earned several standing ovations from the crowd of about 10,000.
"It was one of those pitches that as soon as I threw it, I wanted it back," Castillo said. "Sammy made a great effort. He almost made it."
Mark Grace gave Castillo the ball, saying: "I saw his face on the mound. I almost started to cry. He came so close."
Castillo's family released a statement to El Paso TV station KVIA calling Castillo "a wonderful son, terrific brother, and an extraordinary father to his two beautiful girls. Everyone who knew Frank loved Frank. We are devastated by this loss. It is impossible to express in words the level of sadness we feel due to this tragedy. All of those who counted Frank as a personal friend, and to all those wonderful fans who cheered for him during his major league career, we genuinely appreciate your prayers and kind words during this extremely difficult time."



George Scott, Slugger Who Boomed 'Taters' in Fenway, Dies at 69

By Richard Goldstein
The New York Times
Published: July 29, 2013

George Scott, whose slugging and sharp fielding at first base helped propel the Boston Red Sox to their 1967 "Impossible Dream" American League pennant, died on Sunday in Greenville, Miss. He was 69.

His death was confirmed by the Washington County coroner, Methel Johnson, The Delta Democrat-Times of Greenville reported. The Boston Herald said in November that Scott had diabetes and had difficulty walking.
Playing 14 seasons in the major leagues, the right-handed-batting Scott was a three-time All-Star and hit 271 home runs, or taters, as he called them. He was credited with popularizing the term in the 1970s, though its precise origin as a baseball expression is murky.
Scott hit 19 home runs, drove in 82 runs and batted .303 for the 1967 Red Sox. His batting average was fourth best in the American League.
The Sox won the pennant — their first in 21 years — on the season's final day after finishing in ninth place the previous year. The team's formidable roster also included Carl Yastrzemski, Tony Conigliaro and Rico Petrocelli and the pitching ace Jim Lonborg. But the Red Sox lost the World Series in seven games to the St. Louis Cardinals.
Listed at 6 feet 2 inches and 210 pounds, Scott was evidently well over that, to the consternation of Dick Williams, the manager of the '67 Sox. But Scott was agile at first base, winning eight Gold Glove awards. He also occasionally played third base.
Scott became known as the Boomer — a designation later bestowed on the free-spirited and outsized pitcher David Wells — for his prodigious home runs.
But a tater was a tater, no matter the length.
"Anything over 450 feet, I'd call it a long tater," Scott told The Clarion-Ledger of Jackson, Miss., in 2007. "A short tater was one that barely got over the wall."
George Charles Scott Jr. was born on March 23, 1944, in Greenville, the youngest of three children. His father, a laborer in cotton fields, died when he was a baby. His mother, Magnolia, worked several jobs to support the family. Scott was a baseball, basketball and football star in high school before being signed by the Red Sox in 1962.
As a rookie in 1966, he hit 27 home runs and was named an All-Star, though he led the league in strikeouts with 152.
Scott played for the Red Sox through the 1971 season and then was traded to the Milwaukee Brewers. He tied Reggie Jackson, then with the Oakland A's, for the league lead in home runs in 1975 with 36 and was No. 1 in runs batted in that season with 109.
He returned to the Red Sox in 1977, played two full seasons in his second stint in Boston, and then split the 1979 season with the Red Sox, the Kansas City Royals and the Yankees before retiring.
He had 1,992 hits, 1,051 R.B.I. and a .268 batting average for his career.
Despite his battles with his weight, he stole 10 bases for the '67 Red Sox and 16 for the '72 Brewers.
A list of survivors was not immediately available.
After leaving the major leagues, Scott played and managed in the Mexican League and managed independent teams in the minors.
He was honored by the Brewers in April with a bobblehead giveaway day. One of the most popular Red Sox players of his time, he was inducted into the team's Hall of Fame in 2006 and followed the Sox closely on TV.
"I don't watch the Brewers," he told The Boston Herald last year. "I don't watch the Royals. I don't watch the Yankees. But I watch the Red Sox, every pitch."


Marv Rotblatt, Pitcher Celebrated Through Softball Marathon, Dies at 85

By Richard Goldstein
The New York Times, July 22, 2013

At 5 feet 6 inches, Marv Rotblatt was one of major league baseball's shortest pitchers, and his career was short as well. A left-hander used mostly in relief, he pitched in 35 games for the Chicago White Sox over three seasons in the late 1940s and early '50s.

But his name lives on in an all-day spring party at a small liberal arts college in Minnesota.
Rotblatt, who died on July 16 at 85 in Evanston, Ill., was celebrated at the annual softball game at Carleton College that was cited by Sports Illustrated in 1997 as the "longest intramural event" in the nation.
Carleton students played a 100-inning, one-day, nine-hour softball game they christened Rotblatt in the spring of 1967, to mark the 100th anniversary of the arrival on campus of the college's first class. The game was an outgrowth of the intramural Marvin J. Rotblatt Memorial Softball League — named, according to college lore, by a student who had a vintage Rotblatt bubble gum trading card.
Each year since 1967, students at Carleton, located in Northfield, about 40 miles south of Minneapolis, have added an inning to their marathon Rotblatt, which begins at dawn, somehow is completed by nightfall, and at last count amounted to a 147-inning game. Players hit and field using one hand; they are required to hold a cup, with beer a preferred libation, in the other. Student bands serenade the players.
Rotblatt the pitcher was well into his second career, as an insurance salesman, and had never heard of Carleton when he became a campus celebrity and was invited to Rotblatt games.
As he told The Chicago Sun-Times in 2005 in recounting one appearance, "I swung three bats over my head going up to hit, threw them all aside, walked back to get one, thumped my chest, pointed to the outfield like Babe Ruth and hit the first pitch into the lake."
Not bad given that he was 0 for 15 at the plate in the major leagues.
Marvin Joseph Rotblatt was born on Oct. 18, 1927, in Chicago, where his father, a Jewish immigrant from Poland, owned a lamp business.
"Hank Greenberg was my idol, one of the great players of all time," Rotblatt said in the 2010 documentary "Jews and Baseball: An American Love Story," directed by Peter Miller, from a script by the former New York Times sportswriter Ira Berkow. "And the Cubs had a guy named Cy Block that got kind of — we call it a cup of coffee, just a short jaunt with the Cubs — and I remembered him being proud that he was Jewish."
After pitching for the University of Illinois, Rotblatt appeared in 7 games for the White Sox in 1948, 2 in 1949 and 26 in 1951. He won four games and lost three, and then entered the Army and never returned to baseball.
Rotblatt, whose death was announced by his family, lived in Skokie, Ill. He is survived by his sons, Steven and Richard, and three grandchildren.
He was listed at 5-7 or 5-8, but said he exaggerated his height. His contemporaries Bobby Shantz, an outstanding pitcher for the Philadelphia Athletics and the Yankees, and Connie Marerro, who pitched for the Washington Senators and at 102 is major league baseball's oldest living former player, may have been a shade shorter than Rotblatt's 5-6.
In the spring of 1951, Rotblatt appeared on "You Bet Your Life," the television quiz show hosted by Groucho Marx. He was selected at an audition over his pitching teammate Bob Cain, who knew something about short players. While with the Tigers in August 1951, Cain walked Eddie Gaedel, the 3-foot-7 dwarf pinch-hitting for the St. Louis Browns in the master owner-showman Bill Veeck's most audacious stunt.



Matthew D. Batts

Published in The Advocate from July 14 to July 20, 2013

Baton Rouge baseball legend, Matthew Daniel Batts, known to Major League fans as Catcher "Matt Batts," entered his field of dreams Sunday, July 14, 2013. He was 91.

A friend to all who were lucky enough to work with, play with, know him or even play against him, Matt Batts started life in San Antonio where he learned sandlot baseball on gravel streets. "I was always the one who hit the furthest," he recalled to biographer Bill Nowlin. "In junior high, I was quite a hitter [and] everybody wanted me to play. I'd ride my bicycle across town."

In high school, he made Texas All-State in American Legion ball and still holds the Texas high school javelin record. Batts started playing on a semipro team for five dollars a game and, in a runaway over an opponent, he asked to play catcher. "I wanted to see how it was catching. I picked off a runner at first and threw one out at third. I always had a great arm. I could throw one from home plate over the left field fence."

When he was a 20-year-old Baylor student in 1942, the Boston Red Sox signed him as an amateur free agent and secretly paid his tuition. He was kicked off the college team as a result (ultimately inducted into Baylor's Hall of Fame) and joined the Army Air Corps serving the duration of World War II, finishing as sergeant.

After the war, he moved to Boston. Matt Batts debuted with the Red Sox on September 10, 1947, hitting a homerun in his very first major league at bat. He rocked Boston in the double header, batting a sensational .500 in sixteen times to the plate.

Next year was even better. "When you woke up in the morning, you wanted to get to the ballpark to play ball, because you enjoyed it," he remembered to sportswriter Peter Golenbock. "And you loved the people you were with, loved the manager (Joe McCarthy), loved the coaches, and of course, we had great ballplayers." He played as an outstanding Red Sox catcher and fielder for four seasons.

Batts was traded to the St. Louis Browns in 1951 where he hit .302 and caught for Satchell Paige, the first pitcher from the Negro leagues in the American League. He was there when pinch-hitter 3'7" dwarf Eddie Gaedel made his only at-bat wearing Browns' jersey "1/8" as a publicity stunt.

The following year, St. Louis traded Batts to the Detroit Tigers where he started 116 games as catcher. On August 25, 1952, Batts caught for Virgil Trucks when Trucks became only the third Major League pitcher to throw two no-hitters in a season.

In 1954, Detroit traded Batts to Chicago, then to Baltimore later that year. Finally, the Cleveland Indians and Cincinnati Reds purchased Batts' contracts. His last appearance on the diamond was May 8, 1956, catching for Cincinnati.

In 546 games of which he started 409, Batts racked up 26 home runs, 219 runs batted in, a batting average of .269 and a fielding percentage of .985.

Rather than go back to the minors, Batts retired his catcher's mask. Crisscrossing Louisiana during spring trainings, Batts had begun stopping in Baton Rouge to help with baseball clinics. He and his wife Arleene liked the people and moved to Louisiana's capital city.

Batts started the Baton Rouge Cougars as a way for LSU University High students to play baseball and to encourage baseball in the Baton Rouge area. He also befriended East Baton Rouge Sheriff Bryan Clemmons who recruited him to help with juvenile delinquents. "Instead of deputies arresting juveniles," Batts recalled, "we would pick them up and talk to them and see if we couldn't get things straightened out."

He and Arleene started one of Baton Rouge's successful printing companies, Batts Printing, before selling out a decade ago and retiring. Golf became his game and on his 83rd birthday, Batts hit a hole-in-one on the Country Club of Louisiana course.

His loving wife of 69 years, Arleene preceded him in death fewer than three months ago. He was also preceded in death by his parents, Matthew senior and Margaret, and by half-sister Eva Heep, the mother of Mets and Dodgers outfielder Danny Heep.

He is survived by two grateful daughters, Susan Batts and Denise Batts-Claflin of Baton Rouge; four grandchildren, Matthew Claflin and wife Megan of St. Louis, MO; Foster Alessi; Jary Claflin; and Kellie Claflin Joseph and husband Cheney Joseph; and two great-grandchildren, Madaleine Alessi and Alexandra Bethea. His dog Max will also miss him.

Following visitation from 4:00 to 6:00 PM on Saturday July 20 at Rabenhorst Downtown, a memorial service will be held officiated by Dr. Ken Ward, Coordinator of Chaplain Services for the Louisiana Legislature.

Former 5-time College World Series Champion Coach and LSU Athletic Director Skip Bertman recalls, "Matt Batts really was an unsung hero who was legendary for helping kids play better ball. Long after he left the big leagues, he always gave of himself as an instructor, and he and Arleene donated printing to help the clinics and LSU baseball. He will be missed."

Political kingmaker and baseball fan James Carville adds, "Matt Batts had arguably one of the greatest names in the history of baseball. All of his contributions to baseball serve only to compliment his later contributions to Baton Rouge. The city lost one of its great citizens and treasures in Matt."

Baton Rouge car dealer and former Giants Minor Leaguer Eric Lane said of Batts, "Mr. Matt helped us considerably with the Kids Clinics. He taught catching and everybody loved him. He gave his time freely and printed all the programs for our fundraising banquets. Ten years in the majors as a catcher is phenomenal."

Former Baton Rouge sportscaster Mike Rhodes remembers, "Matt Batts was an unsung but true legend who finished very well as a man. He was a friend to everyone and was instrumental in helping put Baton Rouge baseball on the map."

In lieu of flowers, please make a donation to the Miracle League, 15881 Airline Highway, Baton Rouge, LA 70817.


RIP, Dick Gray - The Man Who Hit LA's 1st Home Run
DodgersBlueHeaven.com
Tuesday, July 09, 2013

The Dodger family received some sad news yesterday. Dick Gray, LA's first starting 3rd baseman, died on Monday. He was 81 years old.
Dick Gray began his Baseball career as an 18-year old kid out of Jefferson, Pennsylvania. For the first 3 years he rose up the Brooklyn Dodgers farm system until he entered military service during the Korean War. Upon returning in 1955, he rejoined the franchise and started to show some pop in his bat. In 1956, Gray belted 24 home runs for the Fort Worth Cats - the Dodgers AA club. Then in 1958, the Dodgers first year in Los Angeles, he earned the starting 3rd baseman job to start the season.
It was while in Los Angeles that he forever chiseled his name into the Dodgers record books.
On a Wednesday evening on April 16th, Dick Gray hit the very first home run in LA Dodgers history. It was against the San Francisco Giants at Seals Stadium. He was a huge contributor in that early season victory as he went 3 for 6 with 3 RBI's and 2 runs scored. The Dodgers walloped the Giants 13 to 1.
To further solidify his Dodger legacy, Dick Gray also hit the very first Dodger home run at the Dodgers home field in the Coliseum. On April 18th he cranked out his 2nd homer of the season in the 7th inning of a very close game. It was the last run the Dodgers would score that afternoon, and would eventually be the winning run as the Dodgers squeaked by with a 6 to 5 victory.
Unfortunately, his stay in Dodger Blue would be short lived. In the middle of the 1959 season he would be traded to the St. Louis Cardinals for Chuck Essegian and Lloyd Merrit.
When he retired from Baseball he went on to live in Anaheim and joined the Buena Park School District. He retired from there in 1993. As far as I know, his last public appearance was in April of 2012 at the Frank & Son's show.
Former MLB pitcher Justin Miller, 35, found dead
By Matt McKinney
Tampa Bay Times Staff Writer
Friday, June 28, 2013 6:48pm
PALM HARBOR — Justin Miller, 35, a former Major League Baseball pitcher and Palm Harbor resident since 2002, was found dead Wednesday night, according to the Pinellas County Sheriff's Office.
Authorities are investigating, but have not yet determined a cause of death, a sheriff's spokeswoman said. His body was found shortly after 10:30 p.m., but the Sheriff's Office would not say where it was found.
Miller played professional baseball for 15 years, most recently for the Los Angeles Dodgers in 2010. During seven seasons in the majors, the right-hander also played for the Toronto Blue Jays, Florida Marlins and San Francisco Giants. He finished his career 24-14 with a 4.82 ERA.
Miller signed with the Rays in 2006 and came to spring training, then was assigned to Triple-A Durham, pitching in five games before being released and going to Japan.
Miller was perhaps best known for his heavily tattooed arms. In 2004, Major League Baseball required him to wear long sleeves on the mound after opposing hitters complained that the colorful tattoos distracted them at the plate. The requirement became known as the "Justin Miller Rule."
Last year, Miller founded Justin Miller's Legacy Baseball/Softball and Personal Training at 22083 U.S. 19 N in Clearwater. The training offered pitching and hitting lessons to young athletes.
In retirement, coaching had become Miller's passion, said his wife of 15 years, Jessica Miller.
"He was gifted at putting things in a language that kids could understand. That was something he was really proud of," she said.
Miller said her husband was a "homebody" and enjoyed spending time with their two sons, Joseph, 18, and Johnnie, 7.
She said she was not sure what caused her husband's death, but called it "sudden."
"I think he'd want the world to know that he always did his best at work and at being a dad," she said. "He always tried."
Daniel Kravitz

Published in Daily Review from June 21 to June 22, 2013

Daniel Kravitz, age 82, of Dushore, PA passed away on Wednesday, June 19, 2013 at the Geisinger Medical Center.
Danny was born in Lopez on December 21, 1930, a son of the late John and Eva Hubiak Kravitz. He graduated from the Dushore High School a member of the class of 1948. Then the 18 year old son of Russian immigrant parents, who started playing baseball at age 16 in the Bradco Sullivan League, boarded a bus that was taking him out of Pennsylvania to begin a new era in his education. He was bound for Greenville, AL, a site of a tryout for the Pittsburgh Pirates. He remembered that of the 500 kids attending, 60 were signed by the Pirates farm team organization and he was one of seven that eventually made it to the major leagues.
He married Mary Jane Cole of Lopez, PA in St. Vladimir's Church on May 18, 1952. They celebrated their 50th wedding anniversary before her passing on May 8, 2003.
Danny was a professional baseball player with the Pittsburgh Pirates. He was a catcher in Major League Baseball from 1956–60 for the Pittsburgh Pirates and Kansas City Athletics. Kravitz batted left-handed and threw right-handed. His first major league home run occurred on May 11, 1956 in the bottom of the ninth inning with the bases loaded and the Pirates trailing the Philadelphia Phillies 5-2. Kravitz' walk-off grand slam gave the Pirates a 6-5 win. He was a reserve catcher for the Pirates from 1956 through 1959, and he also began the 1960 season with the Bucs, but was traded to the Athletics on June 1, 1960. Danny was part of a catching platoon with Pete Daley and received the most playing time of his career, batting .234 with 4 home runs and 14 runs batted in in 175 at-bats. After the 1960 season, his contract was sold to the Cincinnati Reds. He played three more seasons in the minor leagues before retiring in 1963 after moving 32 times in his career. He then began working for GTE Sylvania in Towanda until his retirement in 1995. Danny's career was interrupted during the Korean War; he served with the US Marine Corps in 1954 and 1955 where he played baseball with the Marine Corps League. In 1998 Danny was inducted into the Northeastern Pennsylvania Hall of Fame at a ceremony in Wilkes-Barre, PA
Danny was a member of St. Vladimir's Orthodox Church in Lopez, the Pittsburgh Pirates Alumni Association, Professional Major League Players Association; White Ash Land Association and McDermott Post #452 American Legion in Mildred, PA.
Surviving: Two daughters, Pamela Kravitz Arthur, of Muncy, PA and Lisa Miller, Dallas, PA. He had two sons-in-law, Ron Arthur and Scott Miller and five grandsons: Christian Tanner Arthur and special friend Stacy Sysock; Nicholas Cole, Tyler Matthew and Darren Michael Kravitz and Jagger Daniel Miller; a granddaughter, Sienna Jane Miller; a sister, Mary (Mamie) Kravetz of Lopez, PA; brother-in-law and spouse, Edwin & Sandra Cole of Dushore, and sister-in-law and spouse, Kathryn & Robert Hippenstiel, of Montoursville, PA and numerous nieces and nephews.
Danny was predeceased by a son, Daniel Cole Kravitz, who passed away on November 20, 2002 and seven brothers: Andrew, Metro, John, Frank, Michael, Stephen, and Nickolas, all who served in WWII.
Burial Service will be held on Monday, June 24, 2013 at 11:00 A.M. at the P. Dean Homer Funeral Home, with Rt. Rev. Archimandrite Michael Thier, his former pastor, officiating. Interment will be in St. Vladimir's Cemetery, Lopez, PA.
Friends may call on Sunday, June 23, 2013 at the P. Dean Homer Funeral Home, 206 Water St., Dushore, PA from 2:00 p.m. to 9:00 p.m. and on Monday from 10:00 A.M. until the time of the service.
Memorials are directed to Dushore Fire and Ambulance Assn., PO Box 1, Dushore, PA 18614 or the Mildred Ambulance Assn., PO Box 74, Mildred, PA 18632 or St. Vladimir's Church, PO Box 211, Lopez, PA 18628.
Graveside Military Honors will be conducted by the US Marine Corps and Members of McDermott Post #452 American Legion, Mildred, PA. members are asked to assemble and pass in review on Sunday, June 23, 2013 at 7:00 P.M. at the funeral home.

Stan Lopata, 87, legendary Phillies catcher of the 1950s

By John F. Morrison
Philadelphia Daily News Staff Writer
June 19, 2013

When a baseball legend like Rogers Hornsby gave a hitter advice, he'd be wise to take it.
Stan Lopata, something of a legend himself as a Phillies catcher in the '50s, was having problems at the plate in 1954 when he and outfielder Johnny Wyrostek ran into Hornsby during a road trip.
Referring to Lopata, Wyrostek asked Hornsby, "What do you think about this kid?"
The Hall of Fame infielder (.358 career batting average, 2,930 hits), said that he had seen Lopata on TV and that he missed the ball too many times.
"He said you should get a piece of the ball every time you swing the bat - not necessarily a base hit, but get a piece of it," Lopata said.
Stan took the advice to heart and worked on his stance, getting lower and lower, until he developed his famous crouch, and he concentrated on getting a piece of the ball.
As a result, Stan Lopata became one of the best power-hitting catchers in the National League in the mid-'50s.
Stanley Edward Lopata died Saturday from heart complications at the Hospital of the University of Pennsylvania at age 87.
Stan played for the Phillies from 1948 to 1958, accumulating a .257 batting average with 25 triples, 116 home runs and 395 RBI in 822 games.
His biggest year was 1956 when he had 33 doubles, seven triples, 32 homers, 95 RBI and a .267 batting average. He was selected to the National League All-Star team in 1955 and 1956.
Among Phillies catchers, he holds the single-season records for triples (7) and homers (32), both set in 1956.
Stan was a member of the famous "Whiz Kids" team of 1950, which won the Phillies' first National League pennant since 1915. Stan was sharing the catcher's spot with Andy Seminick that season and batted .209 in 58 games. The team lost four straight to the New York Yankees in the World Series.
During the 1949 season, his first with the Phillies, a reporter wrote that Stan "hit one of the longest homers Sunday at Shibe Park since the days of Jimmie Foxx."
Stan's death leaves four survivors from the Whiz Kids: pitchers Curt Simmons and Bob Miller, infielder Putsy Caballero and outfielder Jack Mayo.
"Stan was one of my dearest friends - great family," Miller said. "We were together in American Legion Ball and together 10 years later with the Phillies."
Both Miller and Lopata grew up in Detroit.
Stan graduated from Southwestern High School in Detroit in 1943 with the nickname "Babe." He entered the Army that fall and fought through France in World War II. He received a Bronze Star for valor and a Purple Heart for wounds.
The Phillies signed him to a $20,000 bonus before the 1946 season and assigned him to Terre Haute, Ill. The following season, he hit .325 at Utica and was named the Eastern League's Most Valuable Player. After spending most of the 1948 season in Triple-A ball in Toronto, he joined the Phillies for 15 games in September.
He remained with the Phillies through the 1958 season and then was traded to the Milwaukee Braves with Ted Kazanski and Johnny O'Brien for Gene Conley, Harry Hanebrink and Joe Koppe. He played a total of 32 games over two seasons in Milwaukee, plagued by injuries, and retired in 1960.
While with the Phillies, Stan and his family lived in Abington.
After his retirement from baseball, Stan worked for a time for a steel plant in Dearborn, Mich., then moved back to Philadelphia to work for IBM.
Eagles great Chuck Bednarik got him into the concrete business, and he rose to vice president of sales for JDM Materials of Huntingdon Valley before retiring in 1986.
Stan was inducted into the Pennsylvania Sports Hall of Fame in 1988, and the National Polish-American Hall of Fame in 1997.
He lived in Mesa, Ariz., until last fall when the family moved back to the Philadelphia area.
He is survived by his wife of 65 years, Betty; three sons, Anthony, Gregory and Matthew; three daughters, Joann Sarver, Mary Terese Lopata and Carol Chornock; 16 grandchildren; and eight great-grandchildren. He was predeceased by another son, Thomas.
Services: Funeral Mass 10:30 a.m. tomorrow at St. Bernadette of Lourdes Church, Turner Ave., Drexel Hill. Friends may call at 8:30 a.m. at the Donohue Funeral Home, 8401 West Chester Pike, Upper Darby. Burial will be private.


Former New Orleans baseball player Gene Freese dies at age 79
By Mike Gegenheimer
The Times-Picayune
June 19, 2013
After spending the last 60 years of his life in New Orleans, former Major League Baseball player Gene Freese passed away Wednesday morning from natural causes at the age of 79.
The man who claims to have given Pete Rose his "Charlie Hustle" nickname never left the Crescent City after spending the early part of his career playing for the New Orleans Pelicans -- a Double-A, Minor-League team affiliated with the Pittsburgh Pirates during Freese's tenure with the organization.
After a few years with the now-defunct Pelicans, Freese made his Major-League debut as a third baseman with the Pirates in the spring of 1955, but his career peaked while playing with the Cincinnati Reds in the early 1960s.
The Wheeling, W. Va., native experienced his best season as the starting third baseman on the 1961 Reds World Series team that lost to a Yankee team that featured a Roger Maris and Mickey Mantle fresh off a historic race to beat Babe Ruth's 34-year-old home run record.
A member of the New Orleans Diamond Club Hall of Fame, Freese was a .254 career hitter with 115 homers and 877 hits through 1,115 games played.
Freese's son Tim said his father -- who he described as a power hitter after finishing second on the Reds' 1961 team in homeruns behind Hall of Famer Frank Robinson -- remained friends with many of the league's top players long after his career was over.
The third baseman wasn't the only Freese to see time in the Major Leagues, though, as his older brother George reached the Show during his career as well.
Freese's son recalled an anecdote his father once told about a young pitcher named Tommy Lasorda -- now a Hall of Fame manager -- throwing at Gene while George was in the outfield. The elder Freese proceeded to charge the mound of his own pitcher in defense of his younger brother.
Freese would injure his ankle in the spring of 1962 -- something his son said he was never able to fully recover from.
He would spend another five seasons as a journeyman ball player before retiring back to New Orleans with his family. Freese was only out of baseball for a few years and then took a job as the manager of the Double-A Shreveport Captains. The managerial job only lasted a few season as well and Freese returned to New Orleans for good.
Freese is survived by his three children, eight grandchildren and two great-grandchildren, as well as his wife Mary and brother George.


William "Billy" Williams

Published in San Francisco Chronicle on June 16, 2013

William "Billy " Williams, surrounded by his family, passed away on June 11, 2013. Born on June 13, 1932, in Newberry, SC, Billy's lifetime love was baseball, spending over nearly 50 years playing and coaching, giving players the confidence to believe in themselves and their unlimited potential.

Billy's professional baseball career started in 1952 and he signed with the Cleveland Indians in 1954. Billy spent most of the next 18 years in the Indians' farm system. In 1969, at the age of 39, Billy played for the Seattle Pilots, fulfilling a lifelong dream.
After his playing days ended, Billy spent 11 seasons coaching in the Cleveland Indians' organization, including at the major league level from 1995-97. Billy then continued to impart his baseball knowledge as a hitting and third base coach for the Sioux Falls Canaries in the Northern League.
Billy is survived by his wife of 53 years, Gloria Christine Williams; his sons Derrick, Jerome, Billy Jr. and Michael; daughters: Vivian, Cheryl, Tracy, and the late Belita; 3 brothers, 2 sisters, and numerous grandchildren and great-grandchildren.
Donations may be made to "Catch The Next Ball", 14208 Doolittle Drive, San Leandro, CA 94577.
Ellis "Cot" Fergason Deal
January 23, 1923 - May 21, 2013

DignityMemorial.com
May 22, 2013
Ellis Fergason "Cot" Deal passed away on May 21, 2013. Born on January 23, 1923 in Arapaho, Oklahoma to Roy Bryan and Ruth Fergason Deal, he was the third of their four children. Cot was preceded in death by his grandson, Peter Lee Deal.

He is survived by his wife of seventy years, Kathryn Jane McDonald Deal, son Randolph Elliott and wife Amy, daughter Elyse, son Donald Bryan, five grandchildren Michelle Smith, Amy Ward, Michael Matthew Lipp, April Rose Lipp and Rachel Deal, six great-grandchildren Michael Philip Smith, Elizabeth Jane Smith, Katelyn Jane Smith, Katelyn Jane Smith, Jackson Kyle Ward, Ben Thomas Ward and Brooks Marshall Ward, and his sister, Ruthela Deal Kline.

Cot Deal was twice manager of the Oklahoma City 89ers and was a player or coach for eight different major league teams during a professional baseball career that spanned fifty years.

Graveside services will be held 10 a.m. on Friday, May 24, 2013 at Rose Hill Burial Park in Oklahoma City.

The family would like to sincerely thank Autumn Bridge Hospice, and especially Rob Wilson, R.N. for his tender care.

In lieu of flowers, the family requests that donations be sent to Autumn Bridge Hospice.



Neil Chrisley

Published in The Sun News on May 19, 2013

Neil Chrisley, 82, of Myrtle Green Dr., died Saturday, May 18, 2013 at his home.

Mr. Chrisley was born in Calhoun Falls, son of the late Carnell and Nellie Chrisley. He was a professional Major League baseball player with the Detriot Tigers and an avid golfer and attended Newberry College on a basketball scholarship.

Neil is survived by three sons, Keary of Columbia, SC, Dale and wife Becky of Greenwood, SC, Mark and wife Beth of Port Orange, FL; one daughter Karla Collins and husband Deron of Lakeland, FL; thirteen grandchildren, Graham, Austin, Regan, Zachery, Ryan, Kaylin, Jordan, Carlin, Devin, Mark, Ethan, Mason, Savanna,one great grandchild, Aidyn.

Mr. Chrisley is also survived by one very special friend, Willie H. Purvis.

Memorial Services will be at 2:00 PM Thursday, May 23, 2013 at Goldfinch Funeral Home, Conway Chapel with Rev. Phillip Miles and Greg Gibbons Officiating.




Exatleta dies Francisco Librán
He died this morning after battling with diabetes status
ElNuevoDia.com
By Alex Figueroa Cancel
May 16, 2013
The Puerto Rican sports game cry from today who probably was the most complete athlete has ever produced Puerto Rico.
Francisco Librán died Thursday at the age of 65 years and several decades later noted to compete at the highest level in three major sports in Puerto Rico: baseball, basketball and volleyball.
After years of struggling with diabetes status, an operation that was performed two weeks ago was complicated. He died at about 4:00 am on Thursday.
His remains would be exposed in the afternoon today at the funeral Martell of Mayagüez and Friday at 9:00 am, would be buried in the cemetery Vivaldi the same municipality.
"An athlete like that will be hard to repeat," said the statistician and historian Joseph "Jossie" Alvarado. "You like him not to give birth ever."
According to Alvarado, Libran is the only Puerto Rican athlete to ever play in Superior Basketball, Volleyball Superior, Superior Softball and baseball all levels: Class A, Double A, professional winter ball majors.
To make matters worse, before that whole professional career took off in the 1960s, Librán ran in the 400 meters and high jump practiced.
"At that time it was common to see a person on various sports. Until 1970, the sport was more romantic. It is no longer because it is more specialized, but (Librán) itself was a rare case," said historian and author Carlos Uriarte sports.
Librán born in 1948 and grew up in the residential Franklyn D. Roosevelt Mayaguez. It was not until almost 10 years he began an organized sports and then competed in the Intercollegiate Athletic League with the University.
Later, he played for the Bayamon Vaqueros Higher in Volleyball and Athletics 1965 San Germán in the Superior Basketball.
In his baseball career, he played mostly at shortstop, but also served as second and third base. He won the championship of the Double A with the Patrol of San Sebastian in 1965 and played winter league with San Juan, Arecibo and Caguas.
In the United States was signed by the Chicago Cubs after being changed, debuted on September 3, 1969 with the San Diego Padres.
During an interview last year with SiTV, Librán recalled that ended up having to complete a double play baseball Double-A San Sebastian to go to Bayamon to play a basketball game with the San Germán Athletics.
"It affected me (playing different sports), because I liked it. Knew I was ready for it," he said in the television interview Librán. "Having never had problems, never lesionaba, I kept doing it."
Finally emerged injury. Problems with recovery following knee surgery, prevented him to continue in the majors, where he admitted two years have faced the racial discrimination.
"It was a versatile person, committed to the sport," said Urirarte. "After he retired, was incolucrado in many causes."
After retiring from baseball, he devoted himself to playing Librán Superior Softball, playing for Mayagüez between 1977 and 1987. In addition, he completed his university studies in the field of education and worked for 23 years for the Department of Housing in Mayagüez.
"If Francis did not sign to play ball would be a great track and field athlete," said Alvarado.
"It exemplifies the athlete, the child who came from a village of Mayagüez, which is developing, with will, desire to succeed, because he studied, went to college, was a public servant in the western area and worked in the field of education, "said Alvarado.



Michael Davison, 67

The Hutchinson Leader
Tuesday, May 14, 2013
Michael Lynn Davison, 67, of Hutchinson, passed away Saturday, May 11, 2013, at Glencoe Regional Health Services Long Term Care in Glencoe. A private family service will take place at a later date.
Michael Lynn Davison was born Aug. 4, 1945, in Galesburg, Ill. He was the son of Jean and Aloma (Evans) Davison. Michael was baptized June 6, 1957, in Springfield, Minn., and was later confirmed in his faith as a youth April 24, 1960, at St. John's Lutheran Church in Springfield. He received his education in Springfield and was a graduate of Springfield High School Class of 1963. Michael entered active military service in the United States Army Feb. 13, 1969, and served his country during the Vietnam War. He received an honorable discharge on March 1, 1972.
Michael was blessed with one son, Corey. Michael resided in Hutchinson.
Michael was a Major League Baseball player. He signed on to a baseball contract with the Baltimore Orioles in 1963, and was called up to the major leagues to play with the San Francisco Giants in 1969, where he pitched in 31 games. Michael was a member of the Major League Baseball Players Alumni.
Michael enjoyed playing baseball, fishing, hunting and playing cards. He especially enjoyed spending time with his family, grandchildren and friends.
Michael passed away Saturday, May 11, 2013, at Glencoe Regional Health Services Long Term Care in Glencoe, at the age of 67 years.
Blessed be his memory.
Michael is survived by his son, Corey Davison and his wife, Kelly of Flower Mound, Texas; parents, Jean and Aloma Davison of Hutchinson; grandchildren, Connor and Kaia Davison of Flower Mound, Texas; sister, Patsy Eigen her husband, Gar of Hutchinson; brothers, Ron Davison and his wife, Kim of Bloomington, Ill., Rick Davison of Omaha, Neb.; many other relatives and friends.
Arrangements by Dobratz-Hantge Chapel in Hutchinson.



Joseph H. (Joe) Astroth Sr.

Published in The Palm Beach Post from May 6 to May 7, 2013

Joseph H. (Joe) Astroth Sr., passed away at Boca Raton, Florida on 10:47 PM, May 3, 2013 at the age of 90.

Joe Astroth is survived by his loving wife, Majorie I. Astroth, of 65 years. They were married at St Mary's Church in Alton, Illinois on October 18, 1947.

Joe is lovingly remembered by his daughter, Janet A. Thompson of Delray Beach, Florida; his sons, August A. Astroth of Charlotte, North Carolina; Joseph H. Astroth, Jr. of San Rafael, California; Brian D. Astroth of Midlothian, Virginia; 10 grandchildren and 2 great grandchildren.

Joe was born in East Alton, Illinois on September 1, 1922. He graduated from Wood River High School in 1940 and went on to attend the University of Illinois where he "lettered" in football, baseball and basketball until he entered military service in 1942. He served in the United States Coast Guard during World War II until his Honorable Discharge in 1945.

Immediately after his discharge, he was given a Major League baseball contract from the Philadelphia Athletics as a catcher. His Major League debut was August 13, 1945, without playing a single minor league game; and his final appearance was May 13, 1956. During this entire time, he was a member of the Athletics, moving with them to Kansas City in 1955.

After his successful professional baseball career, he was the proprietor of two family run businesses, Pit-Catcher Bowling Lanes and The Bullpen Dairy Bar in Chalfont, Pennsylvania. He later went on to be a sales professional and plant superintendent for General Copper and Brass, Co in Collingdale, Pennsylvania.

Joe enjoyed spending time with his children and grandchildren and was an avid golfer, playing in many charitable golf events throughout the Northeast. Joe and his wife Marjorie enjoyed traveling and even into their twilight years, maintained a passion for ballroom dancing. Their jitterbug dancing was a highlight of their children's wedding receptions.

A memorial service will be held at St. Andrews Estates South in Boca Raton, Florida on May 6, 2013 at 4:00 PM.

The mass of Christian burial will be held at St. Jude Catholic Church in Boca Raton, Florida at 10:45 AM, May 7, 2013.

A military funeral honors ceremony will take place at the South Florida National Cemetery in Lake Worth, Florida.

In lieu of flowers, memorial donations may be made to Baseball Assistance Team (www.MLBcommunity.org)

Glick Family Funeral Home has been entrusted with arrangements.



Brad Lesley, former major league pitcher from Turlock, dies at 54 of kidney failure

By Brian VanderBeek
The Modesto Bee
Monday, April 29, 2013

Brad Lesley had a big fastball and big personality that matched his frame, combining the two into careers in professional baseball and acting.

The 54-year-old Turlock High graduate, nicknamed "Animal," was a first-round draft pick of the Cincinnati Reds out of Merced College in 1978. He died Saturday at a nursing home in Marina Del Rey.

According to reports, Lesley had been ill for several years and had been living in the nursing home for seven months while receiving dialysis.
Lesley appeared in 54 games over four seasons (1982-85) with Cincinnati and Milwaukee, then played three seasons in Japan. It was there that his larger-than-life personality -- quite a feat for someone standing 6-feet, 6-inches and weighing 230 pounds -- made him a celebrity off the field.
While playing with the Reds, he ran to cover first base on a ground ball with such ferocity that Hall of Famer Johnny Bench said he looked like an animal, and Lesley had an instant nickname he quickly embraced.
But people in Turlock and Merced already had seen that side of Lesley.

He attended Central Catholic before transferring to Turlock High, and while playing high school and junior college baseball had no problem showing his emotions on the mound -- yelling and fist-pumping at a time when such antics were rare in the game.

"Coach (Atch) Pedretti was kind of his father, since Brad grew up without a father around," said Turlock baseball coach Mark de la Motte. "Coach Pedretti patted him on the back and kicked him in the rear, which was exactly what he needed at that time."

Lesley is one of four Turlock High baseball players to have reached the majors, joining Frank Duffy, Steve Soderstrom and Dan Reichert. In 2006, Lesley returned to Turlock to participate in the one of the school's centennial celebrations.

He played for Butch Hughes at Merced College for a season, and at 19, as the No. 9 overall pick in the draft, received a $48,000 signing bonus -- par for the time.
"He once told me I was his favorite teacher and that was after I gave him a D in English," said long-time Merced College instructor coach and athletic director Steve Cassady. "That tells you what kind of student he was. He was a different kind of guy.

"At Merced, he was big and gangly and talented -- different in ways I found amusing, but not necessarily in ways that I would have seen fit to reward with a grade."
After reaching the majors, Lesley frequently would return to the area to train, run camps, participate in fund-raisers and keep in touch with friends.

"He'd come workout with our guys (at Turlock High) before going to spring training," de la Motte said. "He announced one day in the middle of practice that they team was going on a run to Jack in the Box. He needed to lose a few pounds, so he took the whole team on a training run from the school to Jack in the Box and back. They didn't eat.

"He really was a larger-than-life guy -- a guy you had to love."

But it was in Japan that Lesley discovered how to turn his personality into a second career.
He signed with the Hankyu Braves, stepping into a closer role on a team in the middle of winning three straight Japan Series.

It took a few months, but Japanese fans learned to embrace Lesley's on-field antics, and he helped his own cause by immersing himself in local customs and the the language. He met his wife (since divorced) Chiho in Japan, and in 1997 they had a son, Luke.
Lesley parlayed his popularity into his first acting role, in an action movie called "Animal Goes to Japan."

He stayed in Japan, appearing on talk shows and taking small parts in soap operas, had a bit role in "Mr. Baseball," then got a break when he was asked to read for the part of John "Blackout" Gatling in the successful movie "Little Big League."

He went on to appear on the big screen in "Space Jam," "A Boy Called Hate," "Buddy," "Big Monster on Campus," "Brother" and on the television comedy series "Son of the Beach."

Lesley remained tied to baseball as a pitching coach, giving private lessons and also serving for several years on the field staff of the independent league Mission Viejo Vigilantes of the Western Baseball League.

"Every door I've walked through in my life has been a direct result of my success in baseball," Lesley told the Los Angeles Time in 1997.

"I can never repay baseball enough for the doors it's opened for me. I've been truly blessed. As much as I try to give back to the game, it's never enough."



Former Braves pitcher Rick Camp dead at age 60
By Mike Morris
The Atlanta Journal-Constitution
Thursday, April 25, 2013
Former Braves pitcher Rick Camp died Thursday at his home in Bartow County, authorities said.
"Our sympathies go out to his family, friends and former teammates," the Braves said in a statement Thursday afternoon.
Bartow Deputy Coroner Brandon Duncan confirmed to The Atlanta Journal-Constitution that Camp, 60, died Thursday morning at his Rydal home.
Duncan said that while an autopsy would be performed to determine the cause of death, there was nothing to indicate that the death was from anything other than natural causes.
Camp, a native of Trion in northwest Georgia, was signed by the Braves out of West Georgia College in 1974, and pitched a little more than eight years in the major leagues.
Among his more memorable games was the marathon July 4, 1985 game against the Mets in which he hit a game-tying home run in the 18th inning of the rain-delayed game, which didn't end until around 4 o'clock the next morning.
Thursday, former teammate Dale Murphy tweeted: "Will miss friend and teammate Rick Camp. Sad news. RIP Rick. Good memories. I join with all @Braves family/fans w prayers to the Camp family."
After being waived by the Braves in 1986, Camp returned to Trion to farm before becoming a lobbyist at the state Capitol in the early 1990s.
In September 2005, the former pitcher was sentenced to three years in federal prison for his part in a scheme to defraud an Augusta mental health facility.


Harold (Jack) Daniels

Published in Shreveport Times from April 17 to April 19, 2013
Shreveport, LA - Harold (Jack) Daniels, "Sour Mash Jack", age 85, passed away Tuesday April 16, 2013. Jack was born December 21, 1927 in Chester, Pennsylvania.
Jack moved to Shreveport 3 years ago to be with his daughter Cheryl Formby. Jack was a former resident of Evansville, Indiana, where he lived and worked for his family's business. Prior to moving to Evansville, Jack played professional baseball for 13 years. He spent 2 seasons with the Boston Braves, and later played for several other teams.
Jack is survived by his daughter Cheryl Daniels Formby and son-in-law Jerry Formby. Jack is also survived by his grandchildren, Alex Patricia Daniels, Bailey Carolyn Daniels both of Evansville, Indiana, Rhonda Formby Burlison and husband Mike, J. Formby, Jr. and wife Deanna. Jack was blessed with 5 great grandchildren, Blair, Bailey, Bryleigh, Miller, and Mitchell.
The family would like to thank the staff of The Oaks of Louisiana, formerly Live Oak, for the care and compassion they have shown our father.
Services are pending under the direction of Ziemer Funeral Home in Evansville, Indiana, 812-477-1515.


Former Astros manager, Beaumont-native Hatton dead at 90

By Avi Zaleon
Beaumont Enterprise
Thursday, April 11, 2013

Grady Hatton Jr., a Beaumont-native, major league baseball player and manager of the Houston Astros, died Thursday morning from causes relating to cancer, his daughter-in-law said.
Hatton was born in Beaumont and played in the majors from 1946-60 after attending the University of Texas-Austin. He made his major league debut on April 16, 1946 as a 23-year-old second baseman with the Cincinnati Reds. In 1952, he was named a National League All-Star.
In 1966, Hatton began a three-year career managing the Astros, which concluded with a 164-221 record.
His funeral will be 10 a.m. Monday at First Baptist Church in Warren. Visiting hours will be held Sunday at Riley Funeral Home from 4-6 p.m.
He was 90 years old.