Recent Passings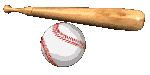 Don Baylor, Slugging M.V.P. in the American League, Dies at 68

By Richard Sandomir
The New York Times
August 7, 2017

Don Baylor, a respected outfielder and designated hitter who won the American League's Most Valuable Player Award in 1979 and mastered the peculiar art of being hit by a pitch, died on Monday in Austin, Tex. He was 68.
His death was reported by MLB.com. Baylor learned he had multiple myeloma in 2003.
Baylor played for six teams over 19 seasons, including the 1987 World Series champion Minnesota Twins. He also managed the Colorado Rockies and Chicago Cubs.
Few players exhibited less awe for pitchers than the muscular, 6-foot-1, 210-pound Baylor. Over the years, as he took his stance in the batter's box, he crept closer to home plate, finally taking the inside part of the strike zone away from the pitcher. And if he was plunked by a pitch, he didn't mind.
"My first goal when I go to the plate is to get a hit," he said in the book "The 1986 Boston Red Sox: There Was More Than Game Six" (2016). "My second goal is to get hit."
By the time he retired in 1988, he had been hit 267 times, a modern-day record at the time. (It was surpassed by Craig Biggio of the Houston Astros.)
Baylor's major league career began in 1970 with the Orioles, who had won the World Series in 1966 and would win it again in 1970. His mentor was the future Hall of Famer Frank Robinson, an aggressive, intimidating player who later managed Baylor on the Santurce team in the winter league in Puerto Rico after the 1970 season.
"Mostly, he taught me to think while hitting," Baylor was quoted as saying in the book about the 1986 Red Sox. "He would say, 'A guy pitches inside, hit that ball right down the line.' Frank also wanted me to start using my strength more. Frank knew there was a pull hitter buried somewhere inside me."
But just as Baylor was starting to demonstrate the full scope of his talents, the Orioles sent him to the Oakland Athletics in a six-player deal before the 1976 season that brought Reggie Jackson to Baltimore. Baylor was shocked at the trade and wept when he was told about it by Manager Earl Weaver during an exhibition game. He did not want to leave the Orioles.
After a mediocre season with Oakland — his major highlight was stealing 52 bases — he signed a free-agent contract with the California Angels. But in his first season with the Angels he was slumping badly, and the team hired Robinson, who had been fired as manager of the Cleveland Indians, as batting coach. "Don is so fouled up now that he needs a lot of work," Robinson told Sports Illustrated.
Baylor recovered to have a good season. He blossomed in 1978 and 1979, when he hit 36 home runs, drove in 139 runs, batted .296 and easily won the M.V.P. Award.
By then, Baylor had established himself as a leader both on and off the field.
"There was no one more feared in the league coming into second base," Bobby Grich, who played second base as a teammate of Baylor's on the Orioles and Angels, told The Los Angeles Times in 2002. "He came in like a locomotive. And he had no weaknesses. He led through quiet example. He never let up. He played hurt. He could take a beating."
Baylor never wanted to admit that being hit by pitches hurt him. But when the fireballing Nolan Ryan nailed him in the wrist, he called the Orioles' trainer to freeze the injured area, which stayed numb for a year.
Bert Blyleven, a Hall of Fame pitcher who played with and against Baylor, recalled hitting him with a pitch that somehow got stuck under Baylor's arm.
"He grabbed it and threw it back at me," Blyleven said in a phone interview on Monday. "I looked at it to see if it was dented."
Don Edward Baylor was born in Austin on June 28, 1949. His father, George, was a baggage handler for the Missouri Pacific Railroad; his mother, Lillian, was a school cook and cafeteria supervisor. He was one of the three African-American students to integrate O. Henry Junior High School.
He played basketball, football and baseball at Austin High School and was recruited to play football at several colleges, including the University of Texas. But he chose baseballand was drafted by the Orioles in 1967.
He had played three seasons with the Yankees, from 1983 to 1985, but the team did not make the postseason, and he was traded to Boston in late March 1986. (He had not gotten along with George Steinbrenner, the Yankees' tempestuous owner.)
Although he batted only .238 that year with Boston, he hit 31 home runs, had 94 runs batted in and was hit by pitches a career-high 35 times.
The Red Sox faced the Mets in the World Series and were tantalizing close to winning it in Game 6 until Mookie Wilson's grounder went through the Red Sox first baseman Bill Buckner's legs. The Mets won that game and went on to win the World Series in Game 7.
But 1987 was different. Baylor struggled through most of the season until the Red Sox traded him to Minnesota, where he hit .286 in the final month. More important, he hit .385 in the World Series against the St. Louis Cardinals and tied Game 6 with a two-run home run. The Twins won that game, 11-5, and also won Game 7.
Blyleven said that Baylor's arrival on the team had brought an injection of veteran guidance. "Leadership is what he came to us with," he said. "We had a lot of young guys, and he brought his past, as a great ballplayer, and the way he went about his business. He was all about character and dignity."
Baylor played one more season, back in Oakland, before starting a career as a manager (with the Rockies, where he was the National League manager of the year in 1995, and the Cubs) and a coach for many teams, most recently the Angels.
Baylor is survived by his wife, the former Rebecca Giles; his son, Don Jr.; his brother, Doug; his sister, Connie; and two granddaughters. His marriage to Jo Cash ended in divorce.
Baylor's early years with the Orioles introduced him to the kangaroo court, where teammates were fined for infractions of baseball etiquette. With the Red Sox, he was chairman of the court. When Roger Clemens struck out 20 Seattle Mariners in late April 1986, he fined Clemens $5 for surrendering a single to the light-hitting Spike Owen.


Darren Daulton, Catcher for the 1993 Pennant-Winning Phillies, Dies at 55

By Tyler Kepner
The New York Times
August 7, 2017

Darren Daulton, a three-time All-Star catcher who led a ragtag Philadelphia Phillies team to an improbable pennant in 1993, died on Sunday at his home in Clearwater, Fla. He was 55.
The Phillies said the cause was brain cancer, which Daulton had fought for four years.
Daulton, who was given a plaque on the Phillies' Wall of Fame in 2010, started his major league career with Philadelphia in 1983 and stayed with the organization until 1997, when he was traded to the Florida Marlins. He helped the Marlins beat the Cleveland Indians in the World Series that year, hitting .389 in the Series. He then retired with a .245 batting average, a .357 on-base percentage and a .427 slugging percentage.
The Phillies did not have a formal captain's position during Daulton's career, but as a no-nonsense figure who had fought through many knee injuries to become an everyday player, he was the acknowledged team leader.
In 1992, the Phillies finished in last place, but Daulton still managed a career-high 27 home runs and a National-League-leading 109 runs batted in. The next season, he willed Lenny Dykstra, John Kruk and a shaggy group of misfits to a surprise National League Championship Series victory over the Atlanta Braves.
Kruk told the MLB.com columnist Paul Hagen that when Daulton said anything, his rowdy teammates paid attention. Daulton once cautioned them to keep their mouths shut after the Phillies had won the first three games of a four-game series against the St. Louis Cardinals.
"It would have been easy for one of us to say something," Kruk told Hagen. "But that's the thing. When he spoke, we listened. No one said anything. No one popped off. And we ended up completing the sweep the next day."
The Phillies lost the 1993 World Series to the Toronto Blue Jays in six games, with Daulton behind the plate during Joe Carter's title-clinching home run.
Reliever Mitch Williams, who threw the final pitch, told The New York Times a few days after the game that Daulton had called for a fastball high and away, but that Williams had "jerked the ball" and thrown it low and inside.
Williams received death threats from irate Phillies fans, but his teammates were more supportive, especially Daulton.
"Darren Daulton came over to me in the clubhouse and said, 'All year, I've been tellin' hitters what's comin', and wouldn't you know, in a World Series someone finally believed me!'" Williams said. "I appreciated that."
Darren Arthur Daulton was born on Jan. 3, 1962, to Carol and David Daulton in Arkansas City, Kan. He attended Arkansas City High School, where he played quarterback as well as baseball, and he was drafted by the Phillies in the 25th round.
He was a longtime resident of Clearwater, where the Phillies hold spring training. He is survived by his wife, Amanda; his parents; a brother, David Jr.; and four children, Zachary, Summer, Savannah and Darren Jr.
Daulton is the third prominent Phillies alumnus to have died this year. Dallas Green, the manager of their 1980 championship team, died in March, and the Hall of Fame pitcher Jim Bunning died in May.
Lee May, the Big Bopper for the Reds, Dies at 74

By Richard Sandomir
The New York Times
July 31, 2017
Lee May, a slugging first baseman with the Cincinnati Reds who was traded to the Houston Astros for Joe Morgan after the 1971 season and missed the Reds' becoming one of baseball's greatest teams a few years later, died on Saturday in Cincinnati. He was 74.
His death, at a hospital, was caused by pneumonia, said his wife, Terrye May.
At 6 feet 3 inches tall and 205 pounds, May wagged his bat before swinging and was nicknamed the Big Bopper. He was part of a Cincinnati team that became known as the Big Red Machine, featuring Johnny Bench and Tony Perez, future Hall of Famers, and Pete Rose, the career hits leader, whose betting on baseball years later has denied him entrance into the Hall.
Led by Manager Sparky Anderson, the Reds won 102 games in 1970 but lost the World Series to the Baltimore Orioles. May's mighty three-run home run in the eighth inning of Game 4 gave the Reds their only win.
May had one of his best seasons in 1971, hitting 39 home runs (behind Willie Stargell and Hank Aaron) and driving in 98 runs (ranking him sixth in the National League). Al Michaels, then a Reds announcer who car-pooled to Riverfront Stadium with May, said by email: "He was a big presence with zero bombast. Just a rock solid guy with a great, understated sense of humor."
May's power hitting for the Reds ultimately made him expendable. After slipping to fourth place in 1971, the Reds decided that they needed more left-handed hitting, speed and defense. In an eight-player deal, May was dealt to Houston for Morgan, a short, speedy, base-stealing second baseman with surprising power.
Continue reading the main story
Morgan became the catalyst for the Reds' World Series titles in 1975 and 1976, seasons in which he was also named the National League's most valuable player.


New Bern's Bobby Perry a local baseball hero
By Jordan Honeycutt
The New Bern Sun Journal
Posted July 22, 2017 at 6:15 PM EDT

Around the time New Bern's best-known sports icon, Walt Bellamy, was making his name on the basketball court in high school and later in the NBA, another talented athlete was doing the same thing on the baseball diamond.
At West Street High School (a black school during segregation), Bobby Perry played outfield and put a hurting on baseballs.
Perry, born in New Bern in 1933, died July 2 at the age of 83.
After he graduated from West Street in 1953, Perry began playing baseball in the minor leagues.
This was a time that was just six years after Jackie Robinson had broken the color barrier in MLB in 1947.
Two of Perry's West Street schoolmates Robert Phillips and Scobby Midgette recall memories of their friend.
"Oh Bobby was great, he could hit the ball so well and was fast," Midgette said.
"He was playing a game here and a New York Giants' scout came to watch another guy play and ended up so impressed with Bobby."
Phillips, who lived side-by-side to Perry and their mothers were best friends, went to school together and fought in the Korean War with his buddy as well.
"He started out with the Giants and then played all over the place in the minors and then went on to the Angels," Phillips said.
"I got to see him play in Washington D.C. when the Angels came and played the Senators."
Phillips said Perry was a hero here in New Bern when he came back into town.
On the back of Perry's 1964 Topps baseball card, it lists his career as follows: 1953 - OshKosh, Wis.; 1954-55 - Military Service (Korean War); 1956 - Muskogee, Okla.; 1957 - Danville, Va.; 1958 - Charlotte, N.C. and Springfield, Mass.; 1959 - Sacramento, Calif.; 1960-62 - Tacoma, Wash.; 1963 - Tacoma and Hawaii; 1963-64 - Los Angeles Angels.
Though Perry's Major League career spanned just two years with the Angels, his baseball career is filled with noteworthy moments.
"Bobby got traded to the Angels because the Giants had Willie Mays in centerfield," Midgette said.
Perry was "stuck" behind one of the greatest statistical players of all time in Mays on a Giants team that also had Willie McCovey and Orlando Cepeda.
In addition to getting to know Mays, Perry had a home run in his career that according to those close to them, he never forgot and didn't let them either.
(The Angels) were playing the Yankees and Hall of Famer Whitey Ford was pitching," Phillips said.

"In his first at-bat against Whitey, Bobby hit a home run."
Perry's daughter, Ivette Perry-Jones said she also remembers her father bragging about that home run off Ford.
"Oh he was so proud of that," she said.
Perry's career MLB stats include a .266 batting average, 103 hits, 17 doubles, a triple, six home runs and 35 runs scored.
Phillips said that Perry just truly loved the game and still talked about baseball and watched it after he was done playing.
"He went and played winter ball down in Panama and when the Negro Leagues would barnstorm and come through New Bern, playing games at Kafer Park, if Bobby was in town, he'd play with them," Phillips said.
Phillips recalled seeing Mays hit a ball 500-plus feet in one game.
"He hit that thing all the way out and into the frog pond," Phillips said.
A group of friends would go up to Bojangles in the mornings and share stories and gather in friendship.
Phillips said that Perry often talked about the vast difference in what players make these days versus when he played.
"Bobby made $1,300 a month," Phillips said.
"Now that was good money back then."
Phillips said that Perry worked at Cherry Point after his baseball career was through.
Phillips noted that he and Perry had been best friends for 75 years leading up to Perry's death July 22.


Former MLB pitcher Rheinecker dies; Metro East native starred at Gibault

By Ben Frederickson
St. Louis Post-Dispatch
Jul 20, 2017

Former major league pitcher John Rheinecker, who starred at Waterloo's Gibault High and made stops at Belleville Area College (Southwestern Illinois) and Southwest Missouri State (Missouri State) as he worked his way to becoming a first-round draft pick in 2001, died Tuesday (July 18, 2017) in St. Louis.

He was 38.
According to family, Rheinecker had been suffering from depression and took his own life.
The 6-foot-2 lefty from small-town Hecker made 20 starts and 44 total appearances for the Texas Rangers between 2006 and 2007. He finished with an 8-9 record and a 5.65 ERA. Thoracic outlet syndrome surgery and arthroscopic shoulder surgery contributed to the end of his major league career.

Rheinecker turned pro after he was drafted by the Oakland Athletics in the first round (37th pick) of the 2001 amateur draft. He was later traded to Texas in a three-team deal in 2006, where he made his major league debut.
The Belleville News-Democrat spoke with multiple former coaches of Rheinecker. They recalled a ferocious competitor and quiet team leader.
"It's one of those things you just don't know what to think," former Belleville Area College coach Neil Fiala told the newspaper. "Really, you don't know what to say. The biggest thing is heartfelt sorrow for his family and friends. Prayers for all of them — everybody."
Rheinecker played in the Mon-Clair men's baseball league and worked at a trucking company after his major league career ended. He is survived by his wife, two children, two stepchildren and his mother, among others.
A visitation is scheduled for 2 p.m. to 8 p.m. Friday at Quernheim Funeral Home in Waterloo, according to the Belleville News-Democrat.


Bob Wolff, Sports Broadcaster for Nearly 80 Years, Dies at 96
By Richard Goldstein
The New York Times
July 16, 2017
Bob Wolff, who called Don Larsen's perfect game for the Yankees in the 1956 World Series, the Giants' overtime loss in the epic 1958 National Football League championship game and the Knicks' two title runs in a record-setting eight decades as a sports broadcaster, died on Saturday in South Nyack, N.Y. He was 96.
His death was confirmed by his son Rick.
"If you added all the time up, I've spent about seven days of my life standing for the national anthem," Mr. Wolff once said.
Mr. Wolff was behind the microphone from the radio age to the rise of cable television. He was cited by Guinness World Records in 2012 as having the longest career of any sports broadcaster.
He started out in 1939 while a student and former baseball player at Duke University, broadcasting games on a local CBS radio station. He became the first sportscaster for Washington's WTTG-TV on the old DuMont network in 1946. A year later, he began doing television play-by-play for the often lowly Washington Senators when most of the tiny black-and-white sets were in taverns and hotels.
More recently, Mr. Wolff was a sports commentator for the cable TV station News 12 Long Island, which he joined when it was founded in 1986. He delivered his final essay in February.
Mr. Wolff teamed with Joe Garagiola on NBC-TV's baseball Game of the Week in the early 1960s. He was a broadcaster for Madison Square Garden for more than 50 years on staff and as a freelancer, calling Knicks and Rangers games, college basketball and the Westminster Kennel Club Dog Show. On radio, he called the last half of Larsen's perfect game for the Yankees against the Brooklyn Dodgers, and the sudden-death overtime N.F.L. championship game between the Giants and the Baltimore Colts.
"The Colts are the world champions — Ameche scores!" Mr. Wolff said, his voice rising, as Colts fullback Alan Ameche won the game on a 1-yard touchdown plunge.
In April 2013, Mr. Wolff donated some 1,400 video and audio recordings, representing about 1,000 hours of his broadcast work, to the Library of Congress. They included interviews with Jim Thorpe, Babe Ruth, Ty Cobb and Joe Louis.
"He was an archivist at heart," said Gene DeAnna, head of the recorded sound section of the Library of Congress. "He was systematic, organized and had this sense of the future and the sense of the importance of his legacy to keep it and to take care of it, and we were very grateful that he did."
Mr. Wolff was inducted into the broadcasting wing of the Baseball Hall of Fame in 1995. (At his induction ceremony, he played "Take Me Out to the Ballgame" on his ukulele.) He received the Curt Gowdy media award from the Basketball Hall of Fame in 2008.
Mr. Wolff prided himself on being a well-prepared journalist.
"In the old, old days it was the voice that mattered," he told The Philadelphia Inquirer in 2005. "But I felt the one thing that gave me longevity was coming up with angles, creative points, story lines. I approached every sport with the soul of a sportswriter."
Curt Smith, a historian of baseball broadcasting, said Mr. Wolff had a voice that was "erudite but not unapproachable."
As Mr. Smith told The Washington Post in 1995: "He has a sense of humor — with the old Senators he had to — and he was always honest. There was no phony baloney with Bob Wolff."
But Mr. Wolff did enjoy telling how he once broadcast a professional basketball game when he was not at the arena. It happened on March 5, 1966, when bad weather prevented him from flying to Cincinnati for a Knicks-Royals game that was to be telecast back to New York on WOR-TV. Mr. Wolff broadcast the game off a TV monitor while sitting in the station's studio on the 83rd floor of the Empire State Building.
"I did not want to make a public confession that I was not able to get to the game," Mr. Wolff wrote in The New York Times 14 years later. "Yet journalistic honesty compelled me to make an acknowledgment that circumstances were different."
He told his audience, "Tonight's game is coming to you from Cincinnati with the audio being transmitted from the WOR-TV studios high up in the Empire State Building."
The broadcast went smoothly, but Mr. Wolff did not relate details of his adventure until December 1980, shortly before NBC's experiment in telecasting a professional football game without an announcer, using Bryant Gumbel for studio comments and updates.
As Mr. Wolff put it then, "I can no longer be accused of being the trendsetter."
Robert Alfred Wolff was born in New York City on Nov. 29, 1920. His father, Richard, was a mechanical engineer. His mother, the former Estelle Cohn, was a homemaker.
He was an outfielder at Duke, but after breaking his ankle in a slide as a sophomore, he began broadcasting the baseball team's games for the CBS radio station WDNC in Durham, N.C.
Mr. Wolff served in the Navy as a supply officer in the Pacific during World War II, ending his service as a lieutenant. He then became the sports director for WINX radio in Washington in 1946. A year later, when he was hired as the Senators' first TV broadcaster, there were only a few hundred sets in Washington. He and his wife, Jane, did not own one, so she went to an appliance store to watch the games.
Mr. Wolff, who broadcast on radio as well as TV for the Senators, also did their pregame and postgame shows, pitched batting practice and, playing the ukulele, teamed with several ballplayers to form the Singing Senators, who once displayed their amateur musical talents on NBC's "Today" show.
He remained with the franchise through 1961, the team's first year as the Minnesota Twins.
Mr. Wolff contributed features and commentaries to MSG Network after his long tenure covering events at the Garden. In June 2009, the Washington Nationals, who brought baseball back to the city in 2005, unveiled a plaque naming the home broadcast booth at Nationals Park the Bob Wolff Suite.
In addition to his wife, the former Jane Hoy, and his son Rick, Mr. Wolff is survived by his son Robert; a daughter, Margy Clark; nine grandchildren; and 11 great-grandchildren.
In the 1950s, when the original Senators were continuing to finish far from first place, Mr. Wolff knew that their long-suffering fans needed diversions from the team's habitual losing.
On Memorial Day 1957, the Senators were playing a doubleheader against the Yankees at Griffith Stadium when he picked out an ostensibly typical fan in the stands to interview on the radio between games.
In a memoir, "It's Not Who Won or Lost the Game — It's How You Sold the Beer" (1996), Mr. Wolff recalled the moment:
"Are you originally from Washington, sir?"
"No, I'm a Californian. I was and still am."
"Have you done much traveling around the country?"
"I've been in most of the 48 states at one time or another. And I've also traveled a bit abroad in the last few years."
"What sort of work do you do, sir?"
"I work for the government."
"Oh?"
"My boss is President Eisenhower. I'm the vice president."
"Ladies and gentlemen, our guest has been Vice President Richard Nixon."
As Mr. Wolff put it in his memoir, "Politics notwithstanding, good straight men are hard to find."


Gene Conley, Dual-Sport Threat With World Series and N.B.A. Titles, Dies at 86
By Daniel E. Slotnik
The New York Times
July 5, 2017
All professional athletes dream of winning a championship. But very few have won championships in two major American professional sports. Gene Conley was one of them.
Conley, who died at 86 on Tuesday at his home in Foxborough, Mass., pitched for the World Series champion Milwaukee Braves in 1957. At 6 feet 8 inches — he was the tallest pitcher in the major leagues at the time — he also carved out a parallel career in professional basketball, playing during baseball's off-season and winning three N.B.A. titles with the Boston Celtics, from 1958 to 1961.
The only other pro athlete of note to rival that feat was Otto Graham, the Hall of Fame quarterback for the Cleveland Browns during their dominant years, in the 1940s and '50s. Aside from his pro football titles, Graham, in 1946, won a championship with the Rochester Royals of the National Basketball League, a precursor of the N.B.A.
But that was before Graham began his football career. Unlike Conley, who maintained a grueling two-sport schedule for almost a decade, Graham never again played in two different sports seasons in one year.
By contrast, Conley played 18 professional seasons in 12 years. In six consecutive years during which his baseball and basketball careers overlapped, he played 12 professional seasons without taking a break.
Conley played two sports simultaneously longer than dual-sports stars like Dave DeBusschere (basketball and baseball) and Bo Jackson (football and baseball) — indeed, longer than any other two-sport athlete except Deion Sanders, who played both baseball and football for nine years.
Conley's death was confirmed by his daughter Kelly Conley, who said he had heart failure.
A multiple-sport talent in high school, Conley was more dominant on the diamond than on the court. He started in the Braves' farm system in 1951, when the team was in Boston. (He pitched in four games for the Braves in 1952.) Throughout his career he relied on a blistering fastball and a deceptive curveball in compiling a record of 91-96 with a 3.82 earned run average.
His wingspan was so great that his fastball appeared "to come out of third base," Al Hirshberg wrote in a 1955 profile in The Saturday Evening Post.
"I could sling the ball good," Conley said in an interview for this obituary in 2012. "I pitched nearly my whole career with just two pitches, and if you do that you usually don't last too long."
Conley won nine games in his championship season with the Braves, pitching alongside Warren Spahn and Lew Burdette on a team that also included the sluggers Hank Aaron, Eddie Mathews and Wes Covington. But he did not start in the World Series against the Yankees, making only one forgettable relief appearance.
He later pitched for the Philadelphia Phillies and eventually returned to Boston to pitch for the Red Sox. His baseball coaches pushed him not to play basketball, usually to no avail.
Major league baseball in the 1950s was far less lucrative than it is today, and Conley, like most players, needed an off-season job. While playing with the Braves' Class AAA team, he pitched a game against a Brooklyn Dodgers farm team on which Bill Sharman, better known as a sharpshooting guard for the Celtics, played third base.
Sharman had been impressed by Conley's basketball talent after seeing him play for Washington State College (now University) against John Wooden's U.C.L.A. team in the Pacific Coast Conference finals when Conley was a sophomore. After the game Sharman offered to approach the Celtics' coach, Red Auerbach, to see if Conley could try out for the team.
"He called Red Auerbach and said, 'I saw this skinny guy from Washington — you should give him a call,' " Conley said. "I had no idea who Red Auerbach or the Celtics were."
Conley made the team as a reserve center and earned $4,500 for the 1952-53 season, appearing in 39 games. His baseball manager was displeased, and the next season the Braves paid him $5,000 not to play basketball. He stayed off the court until 1958, when the Braves cut his salary after he had lost six consecutive games.
Conley won three Celtics championships playing alongside, among others, Bob Cousy, Tom Heinsohn, K. C. Jones and Bill Russell, who sometimes switched from center, his primary position, to forward when Conley was in the game. A talented defender and rebounder, Conley averaged 8.3 rebounds per game in the 1959-60 season while guarding the likes of the 7-1 Wilt Chamberlain.
In the years the Celtics made the playoffs, Conley would show up late for baseball's spring training.
Many coaches and teammates supposed that playing basketball during the entire off-season would leave him in shape for spring training, but that was not the case, Conley said.
"I'd just go down there for two weeks and tell them I was ready to go, but I really wasn't," he said. "The muscles are so different that when you get on dirt and put cleats on, it's like running on clay, so all these different muscles get really sore."
Playing dual seasons allowed little time to recuperate from injuries, which often impaired his pitching. He struggled with back pain throughout his career and shoulder problems starting in 1955.
During the 1960 season, the Phillies offered Conley $20,000 to take the winter off. He made a counteroffer, which the Phillies rejected. They then traded him to the Red Sox near the end of 1960, making him the only athlete to play for three different Boston teams — the Braves, the Red Sox and the Celtics.
He retired from baseball after a disappointing 1963 season, with the close of his basketball career not far off. In 1961 he had left the Celtics to play in the American Basketball League, then moved to the Knicks of the N.B.A. the next year and retired after the 1963-64 season.
Donald Eugene Conley was born on Nov. 10, 1930, in Muskogee, Okla., to Raymond Leslie Conley and the former Eva Beatrice Brewer. After his family moved to Richland, Wash., he lettered in baseball, basketball and track at Columbia High School.
Conley entered Washington State College on a baseball scholarship in 1949. He played in the College World Series that year, after a season in which Washington State had finished 29-6 and Conley had batted .417 and won five games, with two shutouts.
He played only one season of college basketball, but in that season he was named an all-American as he helped Washington State win the Pacific Coast Northern Division, for which he was inducted into the State of Washington Sports Hall of Fame. His pitching attracted scouts from many major league teams, and he signed with the Boston Braves in 1950.
Conley started pitching in the minors in 1951, the same year he married Kathryn Dizney, who survives him. He was named minor league player of the year by The Sporting News in 1951 and again in 1953, becoming the first player to receive the honor twice. (The feat was later duplicated by Sandy Alomar Jr.)
Conley beat the Brooklyn Dodgers five times in his first season with the Braves, when the team included luminaries like Jackie Robinson and Pee Wee Reese, and pitched in three All-Star Games, winning one in 1955.
Toward the end of his career with the Red Sox, he received regular cortisone shots in his shoulder but did not tell the team, fearing his career would be over if it was known he had a sore arm. Though he won a career-high 15 games in 1962, his arm never recovered.
After his dual career, Conley moved with his wife to Foxborough, where they established the Foxboro Paper Company and ran it for 34 years before retiring to Florida. They later returned to Foxborough.
In addition to his wife and his daughter Kelly, he is survived by another daughter, Diane Kathryn Quick; a son, Gene Raymond; a sister, Billye Lynn Drew; seven grandchildren; and two great-grandchildren.
Conley's basketball coaches, he recalled, were less concerned about his dual career than his baseball ones: "Red Auerbach used to say, 'Well, Gene, the playoffs are over, the season's over, now you can go down and try to get out of shape so you can pitch.' "


Anthony Young, Who Lost 27 Consecutive Decisions for Mets, Dies at 51
By Richard Goldstein
The New York Times
June 28, 2017
Anthony Young, who lost 27 consecutive decisions pitching for the woeful Mets of the early 1990s, setting a major league record while becoming something of a national celebrity, died on Tuesday in Houston. He was 51.
His family confirmed the death. Young said in January that he had an inoperable brain tumor.
Pitching for teams that lost 193 games over two seasons, Young lost 14 games as a starter and 13 in relief amid some no-decisions from May 6, 1992 to July 24, 1993, all the while bearing his burden with grace.
A 6-foot-2, 200-pound right-hander who relied on a fastball and slider, Young was a lot better than his record indicated — if he were not, he presumably would not have lasted as long as did. He retired 23 consecutive San Diego Padres batters after a leadoff single only to be beaten, 2-0, on an eighth-inning homer when he lost his 26th straight. He compiled 15 saves in 1992.
But he went 2-14 that season and 1-16 in 1993.
As the streak grew longer, Young received good-luck charms from fans around the country.
"I still have a box in my attic of stuff people sent me," he told The New York Times in 2011. "I got a letter from Bob Feller. I got lucky dollars, rabbits' feet." He also received advice from psychics.
"I went out there with a four-leaf clover in my back pocket," he said. "Believe me, you'll try anything to break something like that."
Young was hailed for his composure in a Times editorial on June 14, 1993, headlined "A Noble Loser" after he lost his 21st game in a row and was closing in on the major league record for futility.
"Mr. Young endures all this with remarkable dignity, acknowledging the pain of his predicament but never giving in to it by whining," the editorial said.
After Young lost his 23rd consecutive decision, tying the record set by Cliff Curtis with the Boston Braves in 1910 and 1911, Curtis's descendants visited him. Young told Sports Illustrated in 2012 that they wanted the record "to stay in their family," adding that he wished "they could've kept it."
After loss No. 23, Young left the Mets' clubhouse wearing a black T-shirt reading "LIVE AND LEARN." "I'm not the type to run and hide from my problems," he said.
Jay Leno had roasted Young's travails in his monologues on "The Tonight Show." Soon after the slide ended, rather than hoping the baseball world would forget about it, Young appeared as a guest on the show.
Anthony Wayne Young was born on Jan. 19, 1966, in Houston, to James and Ruthie Mae Young. His father was a machinist.
He was drafted by the Montreal Expos out of high school but enrolled in the University of Houston instead, pitching for the Cougars and also playing on the football team. The Mets made him their 38th-round pick in the 1987 draft, and he made his debut with them in August 1991.
Young was traded to the Chicago Cubs in March 1994 after going 5-35 in his three seasons with the Mets. He spent two years with the Cubs and another with the Houston Astros, then retired after six major league seasons with a 15-48 record and 20 saves.
After leaving baseball, he managed a warehouse for a chemical company and coached youth baseball in the Houston area.
Young's survivors include his wife, the former Mia Kerl, as well as children and grandchildren. Complete information on survivors was not immediately available.
Young's streak ended on July 28, 1993, at Shea Stadium, when he gave up a go-ahead run relieving against the Florida Marlins in the ninth inning but was credited with a victory when the Mets scored twice in the bottom of the inning for a 5-4 win. The Mets' manager, Dallas Green, popped open a champagne bottle that he had kept around awaiting the magical moment.
"It wasn't a monkey, it was a zoo," Young said afterward of the proverbial lifting of a burden from his back. "It was like winning the World Series."


Hector Wagner

ListinDiario.com
Wednesday, June 7, 2017
Santo Domingo
Hector Wagner, a former Major League pitcher, died Monday morning after losing the battle against stomach cancer diagnosed in 2013.
The late right-hander played with the Kansas City Royals in the majors and the local ball played for many years with the Eagles Cibañas.
Hector Raul Guerrero Wagner, born on November 26, 1968, in San Juan Province, died at his home in the city of Clifton, New Jersey, USA, after falling into a critical situation a week ago.
Wagner played Major League Baseball with the Kansas City Royals, a franchise that signed him in 1986 (May 13) recommended by Luis Silverio.
Four years later, he debuted in Las Mayores the 10 of September of the 1990, remaining at that level until 1991, being its last exit 11 of October.


MLB legend Jimmy Piersall dead at 87

By Howie Kussoy
The New York Post
June 4, 2017 4:48pm EDT
Jimmy Piersall, the colorful All-Star outfielder who famously was hospitalized with mental illness during his playing career and detailed his struggle in his book turned movie "Fear Strikes Out," died Saturday at the age of 87.
Piersall, who died at a care facility in Wheaton, Ill., following a months-long illness, spent 17 seasons in the majors with five different teams, which included a short stint with the 1963 Mets. During his 40 games with the second-year franchise, Piersall rounded the bases backwards after hitting his 100th career home run on June 23, 1963.
Before Piersall earned two trips to the All-Star game, and collected two Gold Gloves, his career was nearly derailed following an emotional breakdown during his first full season with the Red Sox in 1952. Piersall was admitted to a mental hospital in Massachusetts, where he would remain for six weeks, and undergo shock treatment, for what was later diagnosed as bipolar disorder.
Piersall returned to the Red Sox the next season, and finished ninth in the MVP voting, remaining with Boston through the 1958 season. In 1955, he released "Fear Strikes Out," in hopes of erasing the negative perceptions associated with the rarely discussed subject of mental illness.
"I want the world to know that people like me who have returned from the half-world of mental oblivion are not forever contaminated," Piersall wrote.
In 1957, Anthony Perkins portrayed Piersall on screen in "Fear Strikes Out," though the subject of the film later criticized its unfair portrayal of his father, John.
During his career, with the Red Sox, Senators, Mets and Angels, in which he compiled a lifetime .272 average, the unpredictable Piersall often drew attention for his antics, which included getting into a fistfight with the Yankees' Billy Martin, imitating St. Louis Browns pitcher Satchel Paige's wind-up, and making pig sounds at the legendary ace, and crying in the dugout after manager Lou Boudreau told him that he wouldn't play.
Piersall retired in 1967, then most notably spent time as a broadcaster with the White Sox in his post-playing career, though he was fired in 1983 for being too critical of the team. Piersall also appeared in an episode of "The Lucy Show," with Lucille Ball, and worked as a minor league baseball manager.
Piersall is survived by his wife, Jan, and his nine children.


Herman "Herm" Paul Starrette
November 20, 1936 ~ June 2, 2017
The Nicholson Funeral Home
Jume 4, 2017
Herman Paul Starrette, 80, of Statesville NC, passed away at Gordon Hospice house Friday June 2, 2017. He was born November 20, 1936 to the late Anna Mae Kennedy and James Robert Starrette.
Herm was born, raised and resided in Cool Spring. Herm was a loving family man who loved the game of baseball. Growing up the youngest of nine siblings he learned the benefits of hard work, farming and the love of sports. His older brothers loved the game of baseball and their influence drove him to want to be like them. He would throw rocks at a tree and pretend he was pitching in Yankee Stadium. That dream eventually came true for Herm.
He graduated from Cool Spring High School. During that time, he learned the game of baseball from Paul Brendle, whom he always said was one of the best coaches he ever had. His battery mate and lifelong friend at Cool Spring High School was Jerry Fox, who helped Herm continue his baseball career and get into Lenoir Rhyne after High School. He always credits Jerry for keeping in Baseball and allowing him to later sign with the Baltimore Orioles. He would talk about walking out of an English exam at LR and telling the professor he was going to play baseball with the Orioles because he thought he would be better at that than the exam.
During his 42 year Professional Baseball career he coached and played with many Hall of Fame players. He credits Earl Weaver, and George Bamberger with teaching him the game that became his life.
Some of his greatest accomplishments included wining a 17 inning game with Baltimore against Gaylord Perry which they both pitched all 17 innings that was suspended with a 1-1 tie. The game was continued and Billy DeMars hit a home run to win the game in the 18th. Herm's first Major League pitching coach job was with the Atlanta Braves. He was part of the celebration with Hank Aaron breaking Babe Ruth's home run record with his 715th home run . Herm was actually named after George Herman "Babe" Ruth. He was the Philadelphia Phillies pitching coach for the 1980 World Series Championship.
He was still giving pitching and coaching advice during his last days in the hospital to his beloved friends Dan Duquette and Kent Qualls with the Baltimore Orioles.
He enjoyed going to solve the world's problems with his breakfast friends lead by the notorious Ted Evans, at Sunshine Restaurant and First RX. He loved sitting on his back patio with his wife Betty, visiting with his friends and neighbors that would stop by to visit, listening and watching the birds and squirrels. Thanks to Tim Daley, David and Kaye Padgett (Brutice).
Those left to cherish his memories are wife Betty Lou Sigmon; daughter and son in law, Lisa and Scott Bass; and grand daughter, Laura. Sisters; Hazel Phillips and Bertha Marlow and his many beloved nieces and nephews.
He was proceeded in death by brothers; George, Lawrence, Rueben, Clyde, Jack, and James Robert "Demp" Starrette. His beloved Yorkie "Missy".
He was a member of New Salem Methodist Church and served in the National Guard.
A Memorial Service to celebrate the life of Herm will be held 2:00 pm Tuesday, June 6, 2017 at New Salem United Methodist Church with the Rev. David Gay officiating. The family will visit with friends following the service.
In lieu of flowers, condolences may be sent Gordons Hospice House (2341 Simonton Road, Statesville, NC 28625), Iredell County Animal Services (430 Bristol Drive, Statesville, NC 28677), and New Salem Methodist Church (155 New Salem Road, Statesville, NC 28625).
Special thanks to Doctors: Paul Kirkman, James Foushee, Carla Pence, and Ray Georgeson and all the nurses and staff at Iredell Memorial Hospital and Gordons Hopice House.
The Nicholson Funeral Home is serving the family.


Hall of Famer and ex-Senator Jim Bunning dead at 85

The Associated Press
May 27, 2017 2:00pm EDT

Louisville, Ky. — Jim Bunning, a former Hall of Fame pitcher who went on to serve in Congress, has died. He was 85.
Bunning's death was confirmed by Jon Deuser, who served as chief of staff when Bunning was in the Senate. Deuser said he was notified about the death by Bunning's family.
Bunning was one of only 18 Major League Baseball pitchers to throw a perfect game in the modern era. In the Senate, his ornery nature forced Republican leaders to push him to retire after two terms.
The Kentucky Republican also served 12 years in the U.S. House. He was a staunchly conservative voice in the Senate and a fierce protector of state interests such as tobacco, coal and military bases. He did not seek re-election in 2010.
The only member of the Baseball Hall of Fame to serve in Congress, Bunning was the second pitcher to record 100 wins and 1,000 strikeouts in the American and National Leagues.


Funeral arrangements set for Ed Mierkowicz, member of Detroit Tigers' 1945 World Championship team
By Jim Kasuba
TheNewsHerald.com
May 22, 2017
Funeral arrangements are set for Edward Mierkowicz of Wyandotte, the last living member of the Detroit Tigers' 1945 World Series championship team.
A memorial gathering will be held at 10 a.m. June 1 at The Martenson Family of Funeral Homes' Trenton Chapel, 3200 West Road. A memorial service will begin at 11:30 a.m.
Mr. Mierkowicz was born March 5, 1924, in Wyandotte. He died May 19, 2017, at American House Senior Living in Rochester Hills. He was 93.
Mr. Mierkowicz was a graduate of Roosevelt High School in Wyandotte. Upon graduation, he proudly served in the U.S. Army.
He was considered an excellent all-around athlete who continued playing baseball for many years after his professional career with the Detroit Tigers had ended.
In addition to baseball, he enjoyed golf, football and other sports.
He was the husband of the late Kathryn and the late Janette Mierkowicz. He was the father of Linda Edwards, Brenda Schervish, Lisa Mayra, the late Tom Tiefer and the late Kip Tiefer.
He was preceded in death by his parents, Ignatius and Helen Mierkowicz; his brother, Joe, and sister, Clara.
He is survived by several grandchildren and great-grandchildren.
The Rev. David Lesniak from St. Timothy Catholic Church in Trenton, as well as the Downriver Veterans Honor Guard, will participate in the memorial service. Memorial contributions may be made as the donor chooses.



Robert L. (Bob) Kuzava
May 28 1923 - May 15, 2017

Czopek Funeral Directors
May 17, 2017

Survived by wife Dona of 74 years. Daughters, Diane (Fred) Kramer, Theresa and the late Jeanne. Sons, Robert Jr. and Tom (Diane) Kuzava.

Proud grandfather of 6 and great grandfather of 10.

Bob was a MLB pitcher for 10 years and also a WWII Veteran.

Memorial Service:
June 4. 02:00 PM - 05:00 PM
Epicurean Hall
3530 Biddle Ave.Wyandotte, MI, US, 48192


MLB umpire supervisor Palermo dies at 67

By Jeffrey Flanagan
MLB.com
May 14th, 2017
KANSAS CITY -- Former Major League umpire and Kansas City resident Steve Palermo has died at the age of 67, Major League Baseball announced on Sunday.
Baseball Commissioner Robert D. Manfred, Jr. said: "Steve Palermo was a great umpire, a gifted communicator and a widely respected baseball official, known in our sport for his leadership and courage. He had an exceptional impact on both his fellow Major League Umpires and baseball fans, who benefited from his ability to explain the rules of our game. On behalf of Major League Baseball, I extend my deepest condolences to Steve's wife Debbie, the World Umpires Association and his many friends and admirers throughout the game."
• Posnanski: Love of baseball sustained Palermo
Palermo made his debut as an American League umpire in 1976 and was a full-time ump from '77-91.
"It didn't take him long to become one of the most respected umpires in baseball," said Royals vice president of baseball operations George Brett. "I found out he had cancer and didn't realize how serious it was until Spring Training. It has devastated me."
During the summer of 1991, Palermo and another man were shot while trying to help two waitresses who were being robbed outside a Dallas restaurant. He was left partially paralyzed. But through intense and painful therapy, Palermo was able to walk again with the help of a cane.
Palermo was hired in 1994 as a special assistant to the chairman of the Major League Executive Council. In 2000, he became an umpire supervisor for MLB, serving as a liaison between Major League umpires and the Office of the Commissioner.
From that point on, Palermo became a fixture in the Kauffman Stadium press box.
In July 2005, Palermo served as honorary commissioner at The White House Tee Ball initiative on the South Lawn, featuring children with physical disabilities. The program was launched by President George W. Bush in '01 to promote a spirit of teamwork and service for America's youth. Palermo was honored prior to the start of the '12 All-Star Game in his adopted hometown of Kansas City.


Sam Mele, Major League Player, Manager and Scout, Dies at 95
By Richard Goldstein
The New York Times
May 3, 2017
Growing up in Queens, where he played high school baseball, Sam Mele had no shortage of advice on the fine points of the game. His uncles Tony and Al Cuccinello were major league infielders, and Tony's Brooklyn Dodgers teammate Al Lopez, who was their catcher and a future Hall of Fame manager, dropped by to give him a tip or two.
Mele became an outstanding baseball and basketball player at New York University, played for 10 seasons in the major leagues, mostly in the outfield, then managed the Minnesota Twins to the 1965 American League pennant.
He died on Monday at his home in Quincy, Mass., at 95, remembered for a baseball career spanning nearly half a century. His death was announced by his first major league team, the Boston Red Sox, with whom he had a long association.
Mele (pronounced MEE-lee) had been a coach for the original Washington Senators and their successors, the Twins, when he was named their manager in June 1961, the Twins' first season in Minneapolis, succeeding Cookie Lavagetto.
With a lineup featuring the future Hall of Fame slugger Harmon Killebrew; Tony Oliva, who won his second consecutive batting championship; and shortstop Zoilo Versalles, the league's most valuable player that season, and with a pitching staff headed by Mudcat Grant and Jim Kaat and molded by Johnny Sain, one of the era's finest pitching coaches, the Twins won the 1965 pennant with 102 victories.
They were bested by the Los Angeles Dodgers in a seven-game World Series, but Mele was named the American League manager of the year by The Associated Press and The Sporting News.
"Sam was perfect for us at that time," Kaat told The St. Paul Pioneer Press when he attended a 50th anniversary reunion of that Twins team. "There wasn't a lot of overmanaging in those days. They just threw the ball out and let you play, and Sam did that and it was the best thing for us."
The Twins won 89 games in 1966, finishing nine games behind the pennant-winning Baltimore Orioles. When they were off to a sluggish start in 1967, Mele was fired in June and replaced by Cal Ermer, a longtime minor league manager.
Mele then returned to the Red Sox as a special assignment instructor and scout, remaining with Boston until retiring from baseball in the early 1990s.
Sabath Anthony Mele was born in Queens on Jan. 21, 1922, a son of Antonio Mele, who worked for Consolidated Edison, and his wife, Anna, both immigrants from Italy. He played baseball for Bryant High School in Queens, then became one of the leading collegiate hitters in the New York metropolitan area with N.Y.U. He was also selected for the area's all-star basketball team as a 6-foot-1 guard for the Violets during World War II.
Having enlisted in the Marine reserves in 1942, Mele was called into active service in July 1943 and entered Yale to join a Navy-Marine Corps training program for World War II service offered at colleges around the country. Students in the program were allowed to participate in athletics, so he played baseball for Yale in 1943 before leaving for wartime duty. He served on an aircraft carrier in the Pacific and played on military baseball teams. He was discharged from the Marines in 1946.
Signed by the Red Sox for a reported $30,000 bonus, Mele made his debut for them in 1947. A right-handed batter, he hit .302 with 12 home runs and 73 runs batted in, usually playing right field.
Mele had two stints with the Red Sox and also played for the Senators, the Chicago White Sox, the Orioles, the Cincinnati Reds and the Cleveland Indians.
Mele led the A.L. in doubles with 36 and had a career-best 94 R.B.I. with the 1951 Senators. He retired from the majors after the 1956 season with a .267 career batting average and 80 home runs.
He is survived by his sons Steven and Scott; his daughters Sherry Ann Mele, Marcia Mele and Marilyn McCabe; seven grandchildren; and a great-grandson. His wife, Connie, died in 2011.
Mele was considered a low-key manager, but he asserted his authority in a 1965 spring training game in an incident that might have played a role in the Twins' pennant-winning run.
Mele had been unhappy with Versalles's play at shortstop, and when Versalles seemed to make a halfhearted attempt to field a grounder against the Mets, Mele yanked him.
As recounted in The New York Times, Versalles headed for the clubhouse after the inning, but Mele told him: "Go sit in the dugout and watch the game. You might learn something."
When Versalles hesitated, Billy Martin, Mele's third-base coach, beckoned Versalles to sit next to him. "O.K., for you I go," Versalles told Martin.
"You'll do it for me," Mele retorted, "and that will cost you $100."
Versalles: "Why not make it $200?"
Mele: "O.K., it's $200."
Versalles: "Why not $300?"
Mele: "That's what it is, $300."
Martin made Versalles his reclamation project during the season, encouraging him to hustle and praising him when he did.
"He's the only one who helped me all the time," Versalles said when he won the league's Most Valuable Player Award, putting the spring training embarrassment behind him. "He inspired me."



Luis Olmo, a Pioneering Puerto Rican Baseball Player, Dies at 97
By Richard Goldstein
The New York Times
May 2, 2017
By the 1950s, black Latino players, most notably the future Hall of Famers Roberto Clemente and Orlando Cepeda, along with Vic Power and Ruben Gomez, all Puerto Rican natives, and Minnie Minoso, a Cuban, had established themselves in the majors.
Olmo, a native of Arecibo, on Puerto Rico's northern shore, made his Dodgers debut on July 23, 1943, and batted .303 as a rookie.
He was described by Tim Cohane in an October 1943 issue of The Sporting News as "a strongly built youngster who can run like a Western Conference halfback, throw like a DiMaggio and meet the ball solidly and with extra-base power."
Despite his promise, Olmo did not fare well in a non-negotiation over salary with the Dodgers' general manager.
"Before the end of the season, I asked Branch Rickey for a raise for the 1944 season," Olmo recalled in Lou Hernandez's oral history of 1950s Caribbean baseball, "Memories of Winter Ball" (2013). "Rickey called in his secretary and told her to get me an airplane ticket to go back home. I changed my mind about the raise."
Olmo, a right-handed batter, drove in 85 runs in 1944, although his average dropped to .258. He batted .313 the next season, drove in 110 runs, had a National League-leading 13 triples, hit 10 homers and stole 15 bases.
The summer of 1945 would be the high point of his major league career.
In spring 1946, Olmo was among some 20 major league players, a number of them Latinos, who signed with the newly formed Mexican League, which was offering salaries far in excess of their major league pay.
The players were barred by Major League Baseball for five years for jumping to an outlaw league, but the suspensions were rescinded after three years.
Olmo returned to the Dodgers in the middle of the 1949 season, hit .305 and homered in their World Series loss to the Yankees.
But with Duke Snider playing center field and Carl Furillo in right, he was expendable. Rickey traded Olmo on Christmas Eve to the Boston Braves. They released him during the 1951 season, and he retired with a .281 career batting average.


Victor D Barnhart, 94
September 1, 1922-April 13, 2017
Herald Mail-Media
April 14, 2017
Victor D Barnhart, 94, of Hagerstown, Md., passed away Thursday, April 13, 2017, at Ravenwood Nursing Care Center, Hagerstown.
Born Sept. 1, 1922, in Hagerstown, he was the son of Clyde Lee and Nora Hope (McKibben) Barnhart, who preceded him in death.
In addition to his parents, he was preceded in death by his loving wife of 60 years, Alma Catherine (Nagy) Barnhart; and one son, Dwight D Barnhart.
Mr. Barnhart was a 1941 graduate of Hagerstown High School.
He was a U.S. Army veteran of World War II.
Mr. Barnhart was an infielder for the Pittsburgh Pirates from 1942 to 1944.
After his professional baseball career, he worked and retired from the Maryland Correctional Institution-Hagerstown, where he was the athletic director.
He was a life member of the NRA and the North American Rod and Gun Club; and a member of the Major League Baseball Retirees Association and the Disabled American Veterans.
Mr. Barnhart is survived by four children, Brian D Barnhart, Cathy D Betker and husband, Paul, of Hagerstown, Keith D Barnhart of Little Orleans, Md., and Kraig D Barnhart and wife, Pamela, of Hagerstown; three grandchildren, Kevin Barnhart and wife, Jamie, of Hagerstown, Eric Betker and wife, Debra, of Clear Spring, Md., and Jason Betker of Hagerstown.
A graveside service will be private and conducted at Rest Haven Cemetery, Hagerstown, at the convenience of the family.
Rest Haven Funeral Home of Hagerstown is assisting the family with the arrangements.


Former Yankee Bob Cerv dies at 91
Leeanna Ellis
Enterprisepub.com
April 7, 2017
Bob Cerv, a former outfielder for the New York Yankees and Kansas City A's, died Thursday in Blair. He was 91.
Cerv, who grew up in Weston, moved to Blair to be close to family. He was living at the Carter Place senior living community at the time of his death. Funeral arrangements are pending.
Cerv's grandson, Jacob Lock, read a statement from his aunt, Dawn (Cerv) Ericson, on Friday morning.
"He held my hand for years and tonight I got to hold his as he left. He taught me things no one else did. He was a competitor, a champion and his love and pride for his family was his greatest accomplishment.
"He counted the days with his desk calendar for years. The last time he was able was April 2. Spring was his favorite time of year because baseball season started.
"Dance with mom, give her a hug for me and there will be a game tonight in heaven. Play ball."
As a boy, Cerv traveled with his father to New York City to see the Yankees play. They watched a doubleheader against the Philadelphia Athletics.
"Lou Gehrig had three home runs," Cerv told the Pilot-Tribune in 2012. "Bob Johnson from the A's hit three home runs, but the Yankees won both games. So I came back home and I said, 'I'm going to be a Yankee some day.'"
Following high school, Cerv entered the U.S. Navy. He served as a radarman on the U.S.S. Claxton (DD-571) in the Pacific during World War II. The Claxton patrolled the Pacific, fighting in battles for the Solomon Islands.
On Nov. 1, 1944, the ship was attacked by a Japanese Kamikaze plane, which struck the water only a few feet from the starboard side alongside gun mount No. 5, where Cerv was assigned.
Cerv was reaching down for a missile when the plane hit.
"Everything was punch-boarded above me," Cerv said in an interview in January 2017. "Everyone around me was hit. I'm not sure why I wasn't."
Cerv was discharged from the service in 1946. He returned to Nebraska and attended the University of Nebraska-Lincoln, where he played both baseball and basketball, earning eight athletic letters. He was Nebraska baseball's first All-American.
Cerv also met his wife, Phyllis, while he was in school and the two married. The couple raised 10 children.
In 1948, he received his first offer to play professional baseball — $40,000 from the Chicago White Sox. But Phyllis had other ideas.
"My wife said, 'No way. You're going to get your degree and then I'll follow you forever,'" Cerv said.
Cerv received a degree to teach industrial arts.
In 1950, Cerv signed with the Yankees for $5,000. He was assigned to New York's AAA affiliate, the Kansas City Blues, for the first few years. In 1954, he made the big league club. He served as a pinch hitter and played in the 1955 World Series.
In 1956, the Yankees traded Cerv to the Kansas City A's — a story Cerv enjoyed telling.
It was a hot day, late in the 1956 season. Cerv was taking a break from throwing batting practice when manager Casey Stengel told him the Yankees had just acquired Enos Slaughter from the Athletics.
The pair chatted before Cerv got up to finish batting practice.
"As I was leaving he said, 'By the way, one of you guys is going to Kansas City.' I'm the only one. That's how he let me know," Cerv said.
Cerv had one of his best seasons with Kansas in 1958, despite playing two months with his jaw wired shut following a collision at home plate against the Detroit Tigers.
At the All-Star break, Cerv was batting .324 and was chosen to start the All-Star Game over Boston Red Sox slugger Ted Williams. Cerv finished the season hitting .305 with 38 home runs.
That year, Cerv met Yankees star outfielder Roger Maris for the first time when the sluggers were roommates in Kansas City.
Cerv and Maris roomed together again in 1961 when they were both with the Yankees. The teammates were joined by New York's power-hitting outfielder Mickey Mantle.
"He was the fastest man I'd every seen," Cerv said of Mantle.
Cerv had a front-row seat as Maris and Mantle battled to see who would break Babe Ruth's single-season home run record. Maris broke the record on Oct. 1, 1961.
In September 2011, the Yankees honored Maris with a special ceremony to mark the 50th anniversary of his record-breaking home run.
Cerv, with help from his son, joined his former teammates Yogi Berra, Whitey Ford, Bill "Moose" Skowron and Bobby Richardson at Yankee Stadium at the request of Maris' family.
It was the first time Cerv had seen the stadium, which had only opened two years before.
"Beautiful," he said. "I didn't think I'd ever get there."


Roy Sievers, Slugging Washington Senator in the '50s, Dies at 90

By Richard Goldstein
The New York Times
April 4, 2017
Roy Sievers, who won the American League's first Rookie of the Year Award playing for the 1949 St. Louis Browns and became one of baseball's leading power hitters of the 1950s with the original Washington Senators, died on Monday at his home in Spanish Lake, Mo. He was 90.
His daughter, Shawn Sievers, confirmed his death.
Playing in the outfield and at first base for 17 major league seasons, Sievers hit 318 home runs. His best season came in 1957, when he had a league-leading 42 homers and 114 runs batted in while hitting .301 for the last-place Senators. The right-handed-batting Sievers also hit home runs in six consecutive games at the Senators' Griffith Stadium that summer, conquering its cavernous left field in matching an American League record that has since been broken.
Playing for the Senators from 1954 to 1959, Sievers was a favorite of Vice President Richard M. Nixon, who was master of ceremonies at a night for him in September 1957.
In 1959, after Nixon's so-called Kitchen Debate with the Soviet leader Nikita S. Khrushchev over the merits of capitalism versus communism at a model kitchen in an American national exhibition in Moscow, Sievers was among those at Nixon's welcome-home party at a Washington airport.
At the time, the Senators were in the midst of a losing streak, and when he greeted Nixon, Sievers recalled, "The first thing he said was, 'What in the hell is wrong with the Senators?'
"And I said, 'Mr. Vice President, we're just not hitting good, the pitching's not good.' He said, 'I'll be out the next night.' Usually, when he came out we'd win the ballgame. But we lost."
The Senators went on to drop 18 straight games.
Beyond the ballpark, Sievers was part of the Singing Senators, organized by the team's broadcaster Bob Wolff. One day in June 1958, Wolff, playing the ukulele, appeared on the Washington Mall with Sievers, his fellow outfielders Jim Lemon and Albie Pearson and a couple of Senators pitchers and joined them in song for the NBC-TV "Today" program, hosted by Dave Garroway.
Sievers had his salary battles with the Senators' owner, Calvin Griffith, but "it was a great life," he told Larry Moffi in the oral history "This Side of Cooperstown."
"I met Khrushchev when he came over here," Sievers recalled. "I had lunch with four presidents: Kennedy, Johnson, Nixon and Eisenhower."
Roy Edward Sievers was born on Nov. 18, 1926, in St. Louis. He was signed by the Browns out of high school and made his debut with them after military service and two years in the minors.
Sievers hit 16 home runs, drove in 91 runs and batted .306 to win the inaugural A.L. Rookie of the Year Award with a last-place Browns team; Brooklyn Dodgers pitcher Don Newcombe won National League honors.

But Sievers was later hampered by a shoulder injury, and when the Browns became the Baltimore Orioles in 1954, they traded him to the Senators.
He was a three-time All-Star with Washington and followed up his 1957 slugging by hitting 39 homers and driving in 108 runs the following season.
But the Senators traded him to the Chicago White Sox in 1960. He had two productive seasons for them, gaining All-Star honors again, then played for the Philadelphia Phillies. They sold him during the 1964 season to the second Senators franchise, created when the original Senators became the Minnesota Twins, and he closed out his career in Washington.
In addition to his 318 home runs, Sievers drove in 1,147 runs and had a career batting average of .267.
In addition to his daughter, he is survived by a son, Rob; a brother, William; two grandchildren; and two great-grandchildren. His wife, Joan, died in 2006, and another son, David, died in 1999.
After his playing days, Sievers coached for the Cincinnati Reds, managed in the minor leagues and was a salesman for a freight company.
He also had a brief movie career.
Sievers can be glimpsed in the 1958 Warner Brothers motion picture "Damn Yankees," an adaptation of the Broadway musical of the same name and the Douglass Wallop novel "The Year the Yankees Lost the Pennant" — the story of how a middle-aged Senators fan with a humdrum life sells his soul to the devil to become a sensational home run hitter, leading Washington to a pennant over the hated Yankees.
Tab Hunter, who played the fantasy slugger Joe Hardy in the movie, wore Sievers's No. 2 jersey, and Sievers was Hunter's double in distance shots.
Because Hunter took his close-up cuts from the left side of the plate, Sievers is shown as a left-handed batter, thanks to mirror-image technology.
And so, Walter Johnson and a young Harmon Killebrew aside, Roy Sievers, at least for a few moments on the screen, could be called the greatest Senator of them all.


Jack Faszholz
(1927-2017)

Derrick Goold
The St. Louis Post-Dispatch
April 5, 2017
A longtime minor-league pitcher with the Cardinals who earned his nickname, "Preacher," for the seminary classes he took in the offseason, John Edward "Jack" Faszholz died March 25. He was 89. A native of St. Louis, where he was born in April 1927, Faszholz appeared in four games and started one for the 1953 Cardinals. He had a 6.94 ERA and did not get a decision in 11 2/3 innings, but in the minors there were few who pitched as well for as long. In 12 seasons, Faszholz went 128-100 with a 3.63 ERA, and he was inducted into Class AAA Rochester's Hall of Fame with a Red Wings record 80 career wins.
Faszholz attended classes at Concordia Seminary, and after he retired from baseball he became a Lutheran minister, teacher and coach. He worked at several Lutheran high schools in the area.
"I sort of had a philosophy to work as hard as you can and realize any success you might have is by the grace of God," he said, per his SABR biography.
A memorial service will be held Thursday, April 27, at Salem Lutheran Church, 8343 Gravois Road in Affton. In lieu of flowers the family asks that donations be made in memory of Jack Faszholz to the Lutheran High School Association of St. Louis or Concordia University.


Ruben Amaro Sr., Infielder for Star-Crossed '64 Phillies, Dies at 81
Daniel E. Slotnik
The New York Times
April 5, 2017
Ruben Amaro Sr., an infielder who won a Gold Glove with the 1964 Philadelphia Phillies, a team infamous for its spectacular collapse during the pennant race, died on Friday in Miami. He was 81.
His death was announced by the Phillies.
Amaro, a rangy fielder and slap hitter, played in the major leagues for 11 seasons, including a stint with the Yankees, and worked in baseball for decades afterward.
He began his career with the St. Louis Cardinals in 1958 and was traded to the Phillies after that season. He joined the Phillies in 1960 and stayed with the team for the next six seasons under Manager Gene Mauch.
Mauch was known for playing small ball and focusing on defense, an approach that complemented Amaro's skills. Mauch was also known for bringing three teams within sight of the pennant but never to a World Series. The first of those teams was the 1964 Phillies.
During that season, Amaro mostly played shortstop, platooning with Bobby Wine. He batted .264 that year with four home runs, each figure a career best, and made only 11 errors.
The Phillies were considered a lock for the World Series that season on the strength of strong defense and a pitching staff that included the future Hall of Famer Jim Bunning, who pitched a perfect game that June. By Sept. 20, they led the National League by six and a half games with 12 games remaining.
Get the big sports news, highlights and analysis from Times journalists, with distinctive takes on games and some behind-the-scenes surprises, delivered to your inbox every week.
Receive occasional updates and special offers for The New York Times's products and services.
But the team imploded, losing 10 in a row and finishing a game behind the Cardinals, who went on to win the World Series against the Yankees.
Amaro was traded to the Yankees after the 1965 season, but he was badly injured early in 1966 in a collision with his teammate Tommy Tresh.
Amaro missed most of that season but returned in 1967 and then played partial seasons with the Yankees and the California Angels. His career fielding percentage was an exceptional .969; his career batting average was a much less impressive .234.
Ruben Mora Amaro was born in Nuevo Laredo, Mexico, on Jan. 6, 1936. His father, Santos, played professional baseball in Cuba and Mexico; his mother, the former Josefina Mora, played on a women's pro team in Veracruz.
Amaro played in Mexico and attended the University of Veracruz before joining the Cardinals. He held various positions in baseball after his playing days, working as a scout in Latin America and the United States and as a major league coach and a minor league manager.
His survivors include his wife, Lilia; four sons, David, Ruben Jr., Luis Alfredo and Ruben Andrés; a daughter, Alayna; and seven grandchildren. Three of his sons and one grandson played professionally. Ruben Jr. was the Phillies' general manager for more than a decade and is now the first-base coach for the Boston Red Sox.
Amaro was also a first-base coach, for the Phillies. It was in that role that he finally made it to a World Series with the team, in 1980, under Dallas Green, who died on March 22. The Phillies prevailed, beating the Kansas City Royals, four games to two, to win their first championship.


Former MLB pitcher, scout Frohwirth dies at 54

By Brittany Ghiroli
MLB.com
March 26th, 2017
Former Major League pitcher and Orioles scout Todd Frohwirth died Sunday from complications with stomach cancer. He was 54.
"He was a special member of the Orioles family," Baltimore's manager Buck Showalter said. "One of our best scouts and a great human being. He's been a big contributor here."
Frohwirth will be honored with a moment of silence prior to the Orioles-Red Sox game Monday afternoon at Ed Smith Stadium.
Frohwirth spent the bulk of his nine-year career with the Orioles, making 186 relief appearances for Baltimore from 1991-93. He also pitched for the Phillies (1987-90), Red Sox ('94) and Angels ('96). The right-handed reliever was 20-19 with a 3.60 ERA in 284 career games.
A few springs back, the Orioles reached out to Frohwirth to help setup man Darren O'Day with his changeup. The pair stayed close, according to Showalter.
"I remember the only thing he had to get back for was he was coaching a girls basketball team back home [that year]," Showalter said. "Sad. Way too young."
Frohwirth was born in Milwaukee in 1962 and in retirement coached high school basketball in the area, including serving as the head boys varsity basketball coach at Marquette University High School in 2013-14.
Tony Zardon, oldest remaining Washington Senator, dies in Tamarac

Rebeca Piccardo
The Sun Sentinel
March 24, 2017
Jose Antonio "Tony" Zardon, a Bay of Pigs survivor who started out playing baseball on the streets in Havana, achieved the American Dream when he was signed to play as an outfielder for the Washington Senators in the mid-1940s.
Zardon, of Tamarac, who was the oldest remaining member of the Major League Baseball team, died Tuesday, friends and family said. He was 94.
Zardon was discovered by Joe Cambria, the famous baseball scout who was considered a pioneer in recruiting Latin American players.
"[Zardon] grew up playing baseball and came up through the amateur leagues," said Sam Zygner, chair of the South Florida Chapter of the Society for American Baseball Research. "By 1945, he was part of a major league team."
Throughout his 12-year professional baseball career, Zardon played in Cuba, Mexico, Venezuela and the U.S. Among other teams, Zardon played for the Havana Cubans of the Florida International League. As a member of the Cubans on August 31, 1949 — when Miami Stadium celebrated its grand opening game — Zardon was the first batter.
In 1961, the Senators moved to Minneapolis-St.Paul and became the Minnesota Twins.
After baseball, Zardon worked at several different jobs, including as a driver with McArthur Dairy and operating his own taxi cab company.
Later in his life, Zardon enjoyed going to church with his wife and spending time with his grandchildren. Until the end, Zardon loved to talk about baseball and share stories with friends and family.
"We've had a very loving relationship until the very end. I loved him with all my heart," said Marlene Saumell-Zardon, his wife of 39 years. "But we know he's in a better place."
Zardon is also survived by his children Cecilia Zardon-Zumeta, Jacqueline Canela, Eileen Escarda, Marlene Yeager and Ronald E. Escarda, as well as 13 grandchildren. He was preceded in death by his sister Hilda Pereyra and son Jose Zardon Jr.
A service will be held at 2 p.m. April 8 at the Calvary Chapel, 2401 W. Cypress Creek Road, in Fort Lauderdale. In lieu of flowers, the family requests donations be made to 4 Kids Ministry at Calvary.


Dallas Green, Who Led the Phillies to Their First Title, Dies at 82
By Richard Sandomir
The New York Times
March 22, 2017
Dallas Green in 1981, the year after he managed the Phillies to a World Series title. Credit Associated Press
Dallas Green, a hot-tempered former pitcher with a booming voice who managed the Philadelphia Phillies to a World Series title in 1980 but whose lack of success with the Yankees and the Mets led to his being dismissed, died on Wednesday in Philadelphia. He was 82.
The Phillies confirmed his death without specifying the cause, although they said he had been ill for some time and had died in a hospital.
In his later years, Green struggled to recover after the shooting death of his 9-year-old granddaughter, Christina-Taylor Green, who was one of six people killed in the failed assassination attempt on Representative Gabrielle Giffords in Tucson in 2011.
Two years later, on the release of his autobiography, "The Mouth That Roared," he conceded that he was still dealing with the death. "They say time heals," he said. "Time, I don't think, will ever heal that part of my life."
Green, 6 feet 5 inches and thickset, carried a tough guy's commanding demeanor through a long career as a player, manager and team executive.
When he took the 1980 Phillies to the championship with players like Steve Carlton, Mike Schmidt and Greg Luzinski, it was the franchise's first World Series title. But he was not very popular for various reasons, among them his imposing rules and discipline that rankled veterans.
"We hated him," catcher Bob Boone said, according to Philly.com. "He was driving us crazy. But it was a relationship that worked."
After leaving the Phillies, Green became the general manager of the Chicago Cubs and built the team that won the National League East title in 1984 but lost the league's championship series to the San Diego Padres.
Green returned to managing in 1989, for the Yankees. He was a fraught choice. He was as blustery as the owner, George Steinbrenner, who had made hiring and firing managers, especially Billy Martin, almost standard procedure. But Steinbrenner, who had attended a military academy, found hiring a disciplinarian like Green irresistible.
They did not get along. With the team's record at 56-65, Steinbrenner dismissed him. The issue, Green said, was that Steinbrenner wanted to fire four of Green's coaches. "Why don't you just fire the manager and then make all the coaching changes you want?" Green said he told the owner.
Sports
Get the big sports news, highlights and analysis from Times journalists, delivered to your inbox every week.
Receive occasional updates and special offers for The New York Times's products and services.
See Sample Privacy Policy
Steinbrenner did, replacing him with Bucky Dent.
The Mets hired him in 1993 to replace Jeff Torborg as manager. But Green could not turn the Mets around over four seasons. During the 1996 season he contended that two of the team's prized young pitchers, Paul Wilson and Jason Isringhausen, did not belong in the majors. And, at 62, he was frustrated that some of his players did not understand the game.
"I've got to cajole, be sarcastic, be nice, insult, pat on the back — do everything I can to get them to play up to how they're supposed to play, and even that doesn't work," Green said shortly before he was fired in late August 1996.
"It was my strength and my weakness — my big mouth," he said in 2013. "Obviously it worked to my advantage a lot, and it also got me fired a couple of times."
He never managed again, and he returned to the Phillies as an adviser, the role he held until his death.
Green was born on Aug. 4, 1934, in Newport, Del., and signed with the Phillies in 1955. His pitching career never achieved great distinction with the Phillies, the Washington Senators or the Mets. He began managing in the Phillies' farm system in 1966, became the team's minor league director in 1972 and was named the major league team's manager in 1979.
Green is survived by his wife, Sylvia; his daughters, Kim Green and Dana Ressler; his sons, John and Douglas; and five grandchildren.
"He was a big man with a big heart and a bigger-than-life personality," David Montgomery, the team's chairman, said in a statement.
Mark Douglas Higgins
July 19, 1963 ~ March 22, 2017
The Bill Head Funeral Home
March 24, 2017
Mark Douglas Higgins, 53, passed away on March 22, 2017, in Duluth, Georgia. Visitation will be 5 pm, Sunday, April 9 at Bill Head Funeral Home, Duluth Chapel. A memorial service will follow at 6pm.

Mark was born in Miami, Florida to David and Barbara Higgins on July 9, 1963. He attended Shaw High School in Mobile, Alabama, Chipola Junior College and the University of New Orleans where he played baseball. As a member of the 1984 UNO baseball team, Mark helped to lead the Privateers to the College World Series.

After college, he was drafted by the Cleveland Indians and played professional ball with the Indians and Milwaukee Brewers for 7 years. He settled in Duluth, Georgia, where he worked at Summit Industries.

Mark continued to share his athletic talents through coaching in the recreational leagues. He lived for Friday nights and Saturday mornings helping coach community teams and watching his boys play. He supported his daughter in her fine arts endeavors and became a "drama dad". Mark was committed to his family, making sure everyone felt his support to achieve their highest levels and goals. His positive spirit and easy going manner will be missed by all who knew him.

Mark was preceded in death by his father David Higgins of Mobile, Alabama and mother-in-law Sandra Jones.

Mark is survived by his wife, Misty Jones Higgins, his children, Andrew and his wife Kelsey, Alex, Ally and Aidan, his mother, Barbara Higgins, his brother Alan Higgins and his wife Ashleigh, and sister Cheryl Higgins. He was also survived by loving in-laws, nieces, nephews and many lifetime friends.

Bob Bruce, Astros' starting pitcher in first Astrodome official game, dies
By Matt Young
The Houston Chronicle
Thursday, March 16, 2017 9:23 AM EDT
Bob Bruce, the man who was the starting pitcher in the last game at Houston's Colt Stadium and the first official game at the Astrodome, died Wednesday at the age of 83.
Bruce was one of the original members of the Colt .45s, joining the team in its inaugural season in 1962 after three seasons with the Detroit Tigers.
He won a team-high 10 games – tying Turk Farrell – in the franchise's opening season. He was the first Houston pitcher to win 15 games when he did that in 1964. He also had a 22-inning shutout streak during that season.
Because of his strong 1964 season, Bruce was picked to be the Opening Day starter the next season when the Astrodome opened and the franchise was given the new Astros moniker.
"As a member of the original Colt .45s team, Bob Bruce will always have a special place in the history of our organization, playing a significant role in several milestone moments ..." the Astros said in a statement released Thursday. "He was a popular player both on and off the field and helped solidify the Astros as a Major League franchise in the early years. We send our heartfelt condolences to Bob's many friends, family members and fans."
In five seasons in Houston, Bruce went 42-58 with a 3.78 ERA.
After the 1966 season, the Astros traded Bruce with Dave Nicholson to the Atlanta Braves for Eddie Matthews, Arnold Umbach and a player to be named later - who turned out to be Sandy Alomar.
Bruce pitched one season for the Braves before retiring after a nine-year major league career.


Orient resident, MLB 20-game winner Bill Hands dies at 76

Tim Gannon
The Suffolk Times
March 9, 2017 4:53 PM EST
Longtime Orient resident and former Major League 20-game winner William Hands Jr. died Thursday in Florida.
The former Chicago Cubs pitcher and longtime owner of the Orient Service Station on Main Road was 76 years old.
"The gas station was like the barber shop in 'Andy Griffith," Orient resident Carol Gillooly said of Mr. Hands' business. "Everybody would be trying to solve the problems of the world and talking about baseball."
Mr. Hands, who was born in Hackensack, N.J., spent 11 seasons in the majors, including seven years as a right-handed pitcher with the Cubs. He also spent short stints with the San Francisco Giants, Minnesota Twins, and Texas Rangers, winning 111 games with a career earned run average of 3.35.
In 1969 he pitched to a 20-14 record and 2.49 ERA pitching for the Cubs, who were nine games ahead in first place in the National League East on Aug. 13, but ended up losing the division to the eventual champion New York Mets.
Mr. Hands grew up in Rutherford, but summered in Orient, he said in an October 2015 interview with The Suffolk Times, which centered on the fact that the Cubs were playing the Mets in the playoffs (and eventually lost.)
"No one hated the Mets more than Billy Hands," said Bill Fish, the golf pro at Islands End in Greenport, who played golf with Mr. Hands every Friday for the past five or six years from April to October. He still wore his Cubs hat and rooted for Chicago.
This past season, Mr. Hands got to see the Cubs finally win the World Series for the first since 1908.
"He was ecstatic about that, that's for sure," Mr. Fish said. "He stuck around long enough to see it. We were all happy about that."
Mr. Fish said Mr. Hands was a long-time member of the golf club.
"He was an excellent athlete. He enjoyed golf and outdoors and fishing," he said. "We hit it off. He was always good with a quick joke."
Photos of Bill Hands in his playing days as seen inside his shop. (Credit: Chris Lisinski)
When it came to talking about baseball, Mr. Fish said, "You had to ask him questions, but he would definitely get going if you hit on a nerve. He wasn't going to boast about anything, but if you brought up a subject he knew about, he had some good stories."
Orient resident and former Suffolk Times publisher Troy Gustavson said he was a neighbor of Mr. Hands and mostly met him at his service station.
"We would chat and invariably, I would bring up the Cubs, because I couldn't resist," Mr. Gustavson said. "He was very low key about that, considering he played Major League Baseball and had one of the best seasons ever for a pitcher there. He was always very modest and low key.
He obviously was a loyal Cubs fan, but he didn't really wear it on his sleeve, even when they won."
Jeffrey Lyons of Orient, a film critic who has written several books about baseball, said in a Facebook post that baseball immortals like Hank Aaron and Mickey Mantle would always make a gesture to show how "impossible" it was to hit Mr. Hands' slider whenever his name came up.
Mr. Lyons said he will miss his friend.
"I will miss talking baseball with him, miss giving him the weekly baseball trivia sheet during the season and reminding him of obscure 'cup-of-coffee-' players who were teammates," he wrote.


Ned F. Garver
December 25, 1925 ~ February 26, 2017
The Oberlin-Turnbull Funeral Home
February 28, 2017
Ned F. Garver, 91 years, of Bryan, Ohio, passed away Sunday evening, February 26, 2017 in the emergency room of Community Hospitals and Wellness Centers, Bryan. Ned was born to Arl and Susie (Connelly) Garver on December 25, 1925 in Ney, Ohio. He was a 1943 graduate of Ney High School.

He married his high school sweetheart, Dorothy Sims on October 3, 1943. They had been married 51 years at the time of her passing on February 10, 1995. From that union came three children, all surviving, two sons, Don (Barbara) Garver and Ned Alan (Cindy) Garver, both of Bryan, Ohio and one daughter, Cheryl Garver of Defiance, Ohio. Ned was blessed with four grandchildren, Nicole Garver of Sarasota, Florida, Shane (Cris) Garver of Port Charlotte, Florida, Brianna (Keenan) Culler of Toluca Lake, California, and Chase (Meagan) Garver of Blacklick, Ohio. The newest member of the family, Penelope Rose Culler, is Ned's first great-granddaughter.
On October 7, 2001, Ned and Dolores Hart were united in marriage in Ney, Ohio, and she also survives. Through this marriage, Ned welcomed his stepchildren into the family, Kevin Cottrell of Antwerp, Ohio, Tonya Cottrell of Las Vegas, Nevada and Tammy (Scott) Berenyi of Antwerp, Ohio. Stepson, Marty Cottrell preceded Ned in death. He was also preceded in death by his parents, two brothers, Don Garver and Mark Garver; three sisters, Arlene Faye Garver, Maribel E. Duckworth and Alice J. Sims.
Growing up on a farm at the south edge of Ney, Ned and his brothers spent a lot of time playing baseball. Being challenged by two older brothers, Ned developed into a fine young ball player. After pitching his high school team to the state finals in 1943, he went on to Fort Wayne, Indiana and played for the "City Light" team. While there, he led that team to the National Tournament in Youngstown, Ohio. He pitched three games in that tournament, and was seen by four professional scouts. Ned was offered a contract by all four scouts and their professional teams. He chose to sign with the St. Louis Browns in 1943, first playing for the farm club, the" Toledo Mud Hens". From Toledo, he was sent to Newark, Ohio to play for the "Newark Moundsmen", where he won 24 games and lost 8 games in 1944. This marked his first year in the world of professional baseball.
Ned moved up to the big leagues in 1948 with the St. Louis Browns. He played for the Browns (1948 – 1952), then the Detroit Tigers (1952-1956), on to the Kansas City Athletics (1957-1960), and then ending his career with the Los Angeles Angels in 1961. With the Browns in 1951, he won 20 games…being the only pitcher in modern history to do so for a team that lost over 100 games. Also in 1951, he was the starting pitcher in the All Star Game, for the American League. Ned has been inducted into the "St. Louis Baseball Hall of Fame" and the "Ohio Baseball Hall of Fame".
Retiring after 14 years in the Major Leagues, Ned then went to work for Dinner Bell Foods in Defiance, Ohio. During his time with Dinner Bell Foods, he was the Personnel Director for 14 years. Additionally, Ned served on the Ney Park Board, Ney Town Council and served as Mayor of Ney, Ohio for eight years.
Visitation for Ned F. Garver will be held Monday, March 6, 2017 from 2:00 – 4:00 and 6:00 – 8:00 p.m. in the Oberlin-Turnbull Funeral Home, Lynn Street Chapel, 206 North Lynn Street, Bryan. Funeral services for Ned will be held at 11:00 a.m. Tuesday, March 7, 2017 in the funeral home with Pastor Kevin King officiating. Private interment for the family will follow in Ney Cemetery, Ney, Ohio.
In lieu of flowers, the family has requested memorial contributions be made to the Ney Church of God, 03415 State Route 15, Ney, Ohio 43549.