Recent Passings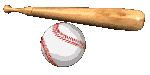 Former major leaguer Eddie 'Lefty' Carnett dies at 100

The Sporting News
November 4, 2016 7:58pm EDT
Two weeks after turning 100, the oldest living major league player has died.
Eddie "Lefty" Carnett died in Ringling, Okla., with his family surrounding him, the Mariners announced.
MORE: Notable sports deaths of 2016
Carnett played for the Braves, White Sox and Indians from 1941 to 1945. He also played for the Seattle Rainiers of the Pacific Coast League, among many other minor league clubs. He was an outfielder, first baseman and pitcher. He was also a player-manager for six seasons in the minor leagues.
At 95, Carnett threw out the first pitch at Safeco Field in 2012 as the Mariners wore Rainiers jerseys during "Turn Back the Clock" night.


John Orsino, who spent 7 seasons in majors, dies at 78
By The Associated Press
November 3, 2016
John Orsino, one of the San Francisco players who hit a record-tying five home runs in a 12-run ninth inning in a 1961 game at Cincinnati, has died. He was 78.
Orsino died Tuesday at Sunny Isles Beach, Florida, following a lengthy illness, according to his wife, Honey.
A catcher and first baseman who was born in Fort Lee, New Jersey, Orsino spent seven seasons in the major leagues with the Giants (1961-62), Baltimore (1963-65) and Washington (1966-67), hitting .249 with 40 home runs and 123 RBIs.
His best season was 1963, when he homered in his first five spring training games with the Orioles and went on to bat .272 with 19 home runs and 56 RBIs.
Orsino was part of the home run barrage by the Giants in a 14-0 win at Cincinnati's Crosley Field on Aug. 23, 1961. Orlando Cepeda and Felipe Alou hit consecutive home runs, Jim Davenport had an inside-the-park homer, Willie Mays went deep and Orsino capped the burst with a three-run homer.
Orsino was the baseball coach at Fairleigh Dickinson from 1970-76 and in 1980, leading the team to a 125-120-2 record, and later became the golf pro at Emerson Country Club in Emerson, New Jersey, and the Indian Spring Country Club in Boynton Beach, Florida. He was men's golf coach at Florida Atlantic from October 2004 to November 2006.
He is survived by his wife and two children from an earlier marriage, a daughter, Jeryl, and a son, Jay. A funeral is scheduled for Saturday at Landmark Funeral Home in Hollywood, Florida.


Island's former major league baseball player dies

By Jason Malloy
The Guardian
Published on November 2, 2016

Friends and family are mourning the death of the only Prince Edward Island native to play Major League Baseball (MLB) in the modern era.
James Vernon (Vern) Handrahan died Wednesday. The Charlottetown native was 79.
His former P.E.I. teammates painted a picture Wednesday of a devoted family man with no bad habits, who was always willing to give back to others while deflecting any recognition.
"Vern was a very humble person, never sought any attention," said friend Bobby Lund.
"He's going to be sorely missed," he added of his former teammate. "He was so good with everybody and a real role model."
Handrahan started playing baseball when he was 15 years old. He was a good all-around athlete, but it was on the mound he excelled.
"He never saw himself as being the centrepiece of the team," Don Leclair said. "He was a terrific all-around ball player. He wasn't just a pitcher."
Leclair was catching the day the coach called Handrahan in from the outfield to make his pitching debut. The right-handed hurler, Leclair said, was exceptionally fast.
"He had a fantastic arm and he rode that arm all the way to 12 years of professional baseball," Lund said.
It included stops with minor league teams in New York, Wisconsin, Idaho and Orgeon.
Six years after picking up the sport, Handrahan caught the attention of a pro scout while playing for the Stellarton Albions in Nova Scotia. In 1959, he signed with the Milwaukee Braves.
He played two seasons with the Kansas City Athletics in the MLB. He amassed a 0-2 record with a 5.31 earned-run average in 34 games. He also had two hits as a batter.
From Memorial Field to Yankee Stadium, Handrahan made it the top level of baseball during a time when there were no YouTube videos of players or information on prospects readily available as it is today. It was before the Montreal Expos or Toronto Blue Jays were born.
"A Canadian, let alone an Islander, to make it up through those ranks was unbelievable," said Fred (Fiddler) MacDonald, a sports columnist with The Guardian and a batboy for Charlottetown teams in the 1950s that Handrahan played for. "A first-class gentleman who never said anything bad about anybody."
Leclair played ball with Handrahan after his professional career. Pitching against the likes of Roger Maris and Mickey Mantle hadn't changed Handrahan.
Leclair remembers a fan getting on him once during an oldtimers game in Stellarton, saying how Handrahan wasn't that good.
"He threw two or three pitches that I think illustrated to them that he certainly was capable of playing professional baseball," Leclair said. "But he was the type of guy that wasn't out there to exhibit how good he was, rather he was thinking of the poor guy who was up at-bat and giving him the opportunity to make contact."
Lund said he referenced Handrahan while coaching kids.
"I'd always say, 'Don't give up if you have a dream because here's a fella who had a dream and at the age of 21 it came to fruition,' so to speak," he said.
Handrahan was the first inductee into the P.E.I. Sports Hall of Fame in 1968.


Jose Fernandez dies in boating accident
play
ESPN.com Sep 26, 2016
Miami Marlins ace Jose Fernandez was killed in a boating accident in Florida early Sunday morning.
Spokesman Lorenzo Veloz of the Florida Fish and Wildlife Conservation Commission said in a news conference Sunday that Fernandez, 24, was one of three men killed in the accident.
The Coast Guard arrived on the scene around 3 a.m. to find a 32-foot boat upside down on a jetty off Miami Beach. Two of the victims were found dead under the vessel. One was found dead in the water. None of the deceased was wearing a life vest.
Fernandez died from trauma -- not drowning, Veloz said.
The names of the other two individuals initially were withheld pending notification of relatives, the Coast Guard said. On Monday, the Miami-Dade medical examiner confirmed to ESPN that the names of the others were Emilio Macias, 27, and Eduardo Rivero, 25.
No further details could be provided on their connection to Fernandez because the case remains under investigation. However, the next of kin have been notified, the spokesperson said.
Speed is suspected to be a factor in the accident because of the impact with the jetty, Veloz said. There was no evidence of alcohol or illegal drug use.
"It does appear that speed was involved due to the impact and the severity of it,'' Veloz said. "It does appear to be that they were coming at full speed when they encountered the jetty and the accident happened.''
Veloz said Sunday the boat was owned by a friend of Fernandez's, but on Monday the FWC said in a statement that the registered owner of the vessel was Fernandez.
The Marlins announced that Sunday's game at home against the Atlanta Braves was canceled. A 16 -- Fernandez's uniform number -- was painted on the mound at Marlins Park on Sunday morning, and flowers rested on the rubber. Major League Baseball announced that there would be a league-wide moment of silence before each of Sunday's games.
"Sadly, the brightest lights are often the ones that extinguish the fastest,'' Marlins owner Jeffrey Loria said in a statement. "Jose left us far too soon, but his memory will endure in all of us. At this difficult time, our prayers are with his mother, grandmother, family and friends.''
Marlins president David Samson said in a news conference that Monday's game against the New York Mets will be played as scheduled. He said Fernandez will be a member of the Marlins "all time."
"The way he played this game, the way he was on the field, that's a way how these guys can honor him," Samson said.
Manager Don Mattingly and some Marlins players broke down during Sunday's news conference. Mattingly said Fernandez played with the "joy" of a "little boy."
Following the news conference, buses took Marlins players and executives to Fernandez's mother's home so they could offer her support and condolences.

Slugger Giancarlo Stanton didn't speak but later posted a tribute on Instagram.
"That smile I'm not going to see anymore. That personality and that love of the game, the love of everything, really. He was so accessible too," Braves first baseman Freddie Freeman said at Marlins Park after Sunday's game was canceled. "The Marlins were done with batting practice [Saturday], but he was still out here talking to everybody and having a great time."
The Tampa Bay Rays canceled a scheduled pregame ceremony to recognize retiring Boston Red Sox slugger David Ortiz, per his wishes, after Sunday's tragedy. Ortiz was seen in tears during the moment of silence before Sunday's game in Tampa, Florida.
"I don't have the words to describe the pain I feel,'' Ortiz said.
The Miami Dolphins held a moment of silence for Fernandez before their game against the Cleveland Browns on Sunday.
Fernandez announced on Instagram last week that his girlfriend is pregnant. The Marlins announced during Sunday's news conference that the baby is a girl.
"All of Baseball is shocked and saddened by the sudden passing of Miami Marlins pitcher José Fernández," Major League Baseball commissioner Rob Manfred said in a statement. "He was one of our game's great young stars who made a dramatic impact on and off the field since his debut in 2013. Our thoughts and prayers are with his family, the Miami Marlins organization and all of the people he touched in his life."
MLBPA executive director Tony Clark also released a statement Sunday morning: "We are devastated by the news that Jose Fernandez has tragically passed. Jose was a remarkable young man and a tremendously gifted athlete, who at just 24, established himself as one of the game's biggest and brightest stars. Our thoughts and prayers go out to Jose's family, friends, teammates, Miami Marlins organization and legions of fans in the United States and Latin America."
Fernandez's next start had been pushed from Sunday to Monday to make room for Adam Conley's return from the disabled list.
Fernandez immigrated to the United States from Cuba in 2008, after three failed defection attempts, and settled in Tampa, Florida. He became a United States citizen last year. He was a 2011 first-round pick, taken 14th overall by the Marlins, out of Tampa's Alonso High School.
At Citi Field in New York, fellow Cuban Yoenis Cespedes and the Mets hung a team jersey with Fernandez's name and No. 16 on the back in the dugout. Dodgers outfielder Yasiel Puig, who is also Cuban, hung a Dodgers jersey with Fernandez's name and No. 16 in Los Angeles' dugout.
Chicago Cubs outfielder Jorge Soler played with Fernandez when the two were growing up in Cuba. They traveled together to Venezuela for a youth tournament, and Soler said Fernandez's ability was obvious, right from the start.
"Since he was a child, since we were kids, I knew he had something," Soler said through a translator. "He had a talent. It was very impressive."
Fernandez was 16-8 with a 2.86 ERA this season, earning his second appearance in the All-Star Game. Fernandez, who was named the National League Rookie of the Year in 2013, was 38-17 with a 2.58 ERA in 76 career starts for the Marlins.
Third baseman Martin Prado said Sunday that Fernandez told one of his Marlins teammates that his last start against the Washington Nationals "was his best ever, and now he's gone." In that start, Fernandez pitched eight innings and struck out 12 as he allowed just three hits in a 1-0 Marlins victory.
Fernandez joins a long list of active baseball players to die in accidents. Cleveland Indians pitchers Tim Crews, 31, and Steve Olin, 27, were killed in a boating accident in Clermont, Florida, on March 22, 1993. Indians pitcher Bobby Ojeda was also on the boat and lost four pints of blood, but he survived.
ESPN staff writer James Walker and The Associated Press contributed to this report.


Donald A. Minnick
April 14, 1931 - September 02, 2016
The Roanoak Times
September 4th, 2016

Donald A. Minnick, 85, passed away Friday, September 2, 2016, surrounded by his family, after a brief illness. He was born on April 14, 1931, in Lynchburg, to the late Mamie and Henry Minnick. He was also preceded in death by his daughter, Dona Minnick.

Don was a longtime Franklin County resident, a loving family man, and a fair and honest local business owner for over 40 years.Don attended Duke University for 2½ years before being drafted to the Korean war.

After serving his country for two years, Don returned to his professional baseball pitching career of 10 years. "His claim to fame" in the major leagues was walking Ted Williams. Meanwhile, in the minor leagues, his record of 20 wins as a pitcher in Redding, Pa., still stands today.

After retiring from baseball, he and his devoted wife moved to Rocky Mount, where he began his trucking career. Don was also an avid sportsman, rooting for the Atlanta Braves, and the Washington Redskins and participating in bowling leagues for over 40 years.

Left to cherish his memory are his wife of 57 years, Helen W. Minnick; daughters, Lubeth Jones (Rob) of Roanoke and Michelle Obenshain (Jon) of Moneta; numerous cousins and two special friends, Charles Dudley and Danny Houston.

A memorial service will be held at 3 p.m. on Tuesday, September 6, 2016, at Flora Funeral Services in Rocky Mount, with Pastor Matt Ricks officiating. Visitation will be one hour prior to the service. In lieu of flowers or food, the family requests that memorials be made to the Franklin County Rescue Squad.

Arrangements by Flora Funeral Service and Cremation Center, Rocky Mount.


Joseph Paul DeMaestri Sr.
1928 - 2016
Published in Marin Independent Journal from Aug. 31 to Sept. 25, 2016
Joseph Paul DeMaestri Sr. Born December 9, 1928, passed away peacefully from natural causes on August 26, 2016 in San Rafael. Born in San Francisco, Joe's parents moved to Marin County where Joe attended and graduated from Tamalpais High School.Joe was a standout baseball player at Tam and went on to play shortstop in the major leagues for the Chicago White Sox (1951), St. Louis Browns (1952), Philadelphia and Kansas City Athletics (1953-1959) and New York Yankees (1960-1961). He had a front row seat to watch Maris and Mantle chase Babe Ruth's home run record in 1961. In an 11-season career,

Joe was a .236 hitter with 49 home runs and 281 RBI in 1,121 games played. He was a member of the American League All-Star team in 1957 and was a member of the World Champion New York Yankees in 1961.

Joe retired from baseball after the '61 season and began working at DeMaestri Distributing Company with his father, Silvio DeMaestri, in 1962. Joe sold the business in 1991. Joe was an avid golfer and member of the Marin Country Club in Novato where the family lived since 1960.

Joe was respected by all and held in the highest esteem by those who worked with him or enjoyed his company socially. Joe was happily married to Margot (nee Jehly) for 56 years until her death in 2007 and preceeded in death by his parents, Silvio and Lillian DeMaestri.

Joe is survived by his devoted children, Christine Lea (Preston), Joe DeMaestri Jr (Julie), and Donna Peltz (Matthew). Joe was adored by his grandchildren Cassandra Dyke, Mandy Selwyn, Margot Lea, Joelle Lea, Lindsey Patrick, Carl Patrick, Jay DeMaestri (Joseph Paul III) and Russell DeMaestri. Joe also leaves six great grandchildren and cousin, Eddie DeMaestri of Fairfax, CA.

Friends are invited to a Memorial Service on Wednesday, September 28 at 11:00am at Keaton's Mortuary, 1022 E St., San Rafael with a celebration of life immediately following at San Rafael Joe's, 931 Fourth St., San Rafael.

In lieu of flowers, donations can be made to the Marin Humane Society, 171 Bel Marin Keys Blvd, Novato, CA 94949.


Farewell, Charlie

John Mehno
The Altoona Mirror
August 31, 2016

The Pirates will have a reunion of their 1971 World Series team this weekend, and the most obscure player won't be there.
Charlie Sands, the third-string catcher, died on Aug. 22 in Naples, FL at 68.
Sands was with the Pirates throughout the 1971 season, but got into only 28 games. Most of those were pinch hitting appearances. He started two games and caught part of one other.
He didn't get into a game until May 9, the team's 29th game, and he didn't appear in one after Aug. 31.
Sands got off to a good start, hitting .333 (4-for-12) in the first half of the season with a double, home run and five runs batted in. But he was 1-for-13 in the second half (.077) and wound up with a .200 average for the season.
He was stuck behind Manny Sanguillen and Milt May, so he spent most of the year warming up pitchers in the bullpen. His Pirates career ended with one major league at bat in 1972.
Sands played briefly for the California Angels in later years, and finished with a brief stay with the Oakland A's in 1975. His first major league action had come in 1967, when he played briefly for the Yankees at age 19.
He batted once in the 1971 World Series and struck out. Sands was from Virginia and spoke with a drawl, which earned him the nickname "Muncle." Why? Because he told a teammate, "M'uncle owns a Cadillac dealership in Newport News."
Championship teams always have plenty of stars, and the Pirates did. But there are always some obscure players, too, like Charles Duane Sands.
One fun fact from his major league career: He hit six home runs. Half of them were against Hall of Fame pitchers -- Catfish Hunter, Rollie Fingers and Fergie Jenkins.

Neil John Berry

Published in Kalamazoo Gazette on August 28, 2016
Neil John Berry passed away peacefully on Wednesday evening, August 24, 2016 at Bronson Hospital. He was born on January 11, 1922 in Kalamazoo, Michigan and remained a lifelong resident of Kalamazoo until his passing.

Neil met his wife of 67 years, Gloria Lorentzen, in Kindergarten. In 1944, they were married in Midland Texas, where Neil was stationed, eventually to return to Kalamazoo where they raised their family.

Neil was an outstanding athlete and was the top prep athlete in Kalamazoo in the late 30's. He played 3 years of varsity football at Kalamazoo Central leading his team to an undefeated season and the State High School Football championship in 1938. That same year, he was selected as the state's best player and captain of the all-state team.

Neil also played on Kalamazoo Central's state championship basketball team in 1937. He played American Legion baseball and was managed in 1936 and 37 by Doctor Homer Stryker. In 1939, Neil was the recipient of the Ki Ki Cuyler award for the most valuable player in the Michigan American Legion State Tournament.

Neil played in many local leagues but American Legion is where he caught the eye of Detroit Tiger scout, Wish Egan, who would eventually sign him after Neil attended Western State Teacher's College (today WMU) in 1941. Neil also started on the freshmen football and baseball teams at Western. He turned down a bonus offer by the St. Louis Cardinals to sign with the Detroit Tigers in 1942 as an amateur free agent. He spent the 1942 season with the Winston-Salem Twins of the Piedmont League.

Neil spent the next three years, 1943-45, in the United States Army Air Forces serving during WW II. Sargent Berry received an Honorable Discharge in 1946. He spent 1946-47 with the Buffalo Bisons of the International Baseball League. Neil spent the next 5 years with the Detroit Tigers, where he played second base, shortstop, and third base. He finished his major league career with the White Sox and St. Louis Browns in 1953 and the Baltimore Orioles in 1954. Later in 1958, Neil managed the Montgomery Rebels of the Alabama/Florida League for the Detroit organization.

He later retired from baseball, returning to Kalamazoo. Since then, he has been in the sporting goods business, then working installing gymnasium floors in high schools and colleges. Before his retirement from the carpenter's union, he worked in a government job for Kalamazoo County.

After baseball Neil became an avid golfer, joining his wife and friends visiting many courses throughout the area.

Neil is survived by his two children: Neil "Skip" Berry and Linda Spann of Kalamazoo; 2 grandchildren: Sarah (Ryan) Milley of Kalamazoo, and Elizabeth (David) Stoltz of Pittsburgh, PA; and 7 nieces and nephews.

Preceding him in death were his wife of 67 years: Gloria Berry; brother: Gordon Berry; sister: Marilyn Brown; brother-in law: Don Brown; sister: Joyce Dombos; and brother-in-law: Dick Dombos.

Visitation will be from 6-8 PM on Monday, Aug. 29, at Langeland Family Funeral Homes, Westside Chapel, 3926 S. 9th Street.

A service to celebrate Neil's life will be held at 11:00 AM on Tuesday, Aug. 30, at the funeral home.

Rev. Caroline K. Meyers will officiate. Interment will follow in Mt. Ever-Rest Memorial Park.


Stephen J. Korcheck, former MCC president and baseball player, dies
Dr. Stephen J. Korcheck was president at Manatee Community College — now the State College of Florida — from 1980 to 1997 and played professional baseball with the Washington Senators.

By Amaris Castillo
Bradenton.com
August 28, 2016 7:47 PM

Dr. Stephen J. Korcheck, former president of the then-called Manatee Community College, died Friday. He was 84.
Born Aug. 11, 1932, Korcheck was a professional baseball player with the Washington Senators and also became the third president of MCC, which is now the State College of Florida. According to the SCF website, Korcheck came to MCC as a part-time instructor of health and physical education. He served as chair of that department and went on to hold positions as dean of instruction and dean of academic affairs prior to becoming president.
According to Korcheck's daughter, Stephanie Korcheck, the former athlete died of heart failure. Korcheck had a myriad of health issues that kept him away from his Bradenton home over the last year, she said.
"But he was determined to come back and his incredible strength and determination won over and he literally, physically walked through the door," she said of her father's return to his house.
Stephanie said her family held a belated birthday celebration for her father, complete with some of his favorite foods: barbecue ribs, corn on the cob, potato casserole, and some wine. The gathering, she said, was perfect.
"He was the president of the community college for 17 years. He was a professional athlete, a baseball coach, he worked at the college in different roles," Stephanie said. "I always knew that he had a tremendous impact, of course, on the community.
"I'm just more and more hearing stories from people who literally had their lives changed because of him and almost always it starts with 'I went to see your dad and he made a phone call.' What the phone call was was different for each person. They all say 'that phone call put my life on a completely different path.' That's the power of his life and he did that for the guys that he coached, he did that for students, he did that for the faculty and staff at the college. He knew every single employees' name at that college."
It's who he was as a man, she said.
Korcheck earned bachelor's, master's and doctorate degrees from George Washington University in Washington, D.C., where he also served as head baseball coach for three years, according to a gallery of past MCC presidents. In 1975, he was elected into the university's Letterman Hall of Fame and received a Distinguished Alumni Award nearly two decades later in 1993.
As a student at Cumberland Township High School in Carmichaels, Penn., Korcheck was an award-winning athlete and, in college, was named in the 1954 edition of Who's Who in American Colleges and Universities.
In addition to being a past president of Manatee Community College, Korcheck was also a past president of the Florida Community Colleges Activities Association and past chairman of the Presidents' Council, according to SCF. A committed public servant, he is a past chairman of the United Way of Manatee County; past capital campaign general chair of the Easter Seal Society of Southwest Florida; and served as a member of the Workforce Development Planning Board.


Bryan Richard Clutterbuck
Published in the Detroit Free Press, The Detroit News and other local publications on Sept. 1, 2016
Bryan Richard Clutterbuck, a resident of Highland Township, died on August 23, 2016 at the age of 56 after being diagnosed with colon cancer in April.

Bryan was a graduate of Milford High School and attended Eastern Michigan University where he starred on the baseball teams. In 1981 he was drafted by the Milwaukee Brewers with whom he pitched for many years in the minor leagues and reached the Majors in 1986.

One of Bryan's passions in life was fishing and opportunities to spend time in northern Michigan.

He is survived by his son, Michael Clutterbuck and his mother, Debra Avery; his sister, Jennifer Clutterbuck; his girlfriend, Cindi Sans, and many extended family members and dear friends. He was preceded in death by his parents, Richard and Madeline Clutterbuck, and a sister, Patrice Ann Clutterbuck.

A Memorial Service will be held at Lynch & Sons Funeral Home, 404 E. Liberty St., Milford, on Saturday, September 3, at 1 p.m.. Friends may gather from 12 Noon until the time of service.

Memorials may be made in his name to the Huron Valley Youth Baseball & Softball League, PO Box 67, Highland, MI 48357.

For further information please phone 248-684-6645.


Former Dominican baseball player Juan Bell dies at age 48

Enrique Rojas
ESPN Deportes
Aug 24, 2016
Former Dominican baseball player Juan "Tito" Bell, who played for seven years with five different teams in the majors, died Wednesday morning, according to informed their families and the Dominican Federation of Professional Baseball Players. He was 48 years old.

Bell was signed by the Dodgers in 1984, but reached the majors with the Orioles in 1989.
The former slugger and MVP of the American League, George Bell, said his brother died of kidney complications at a hospital in Santo Domingo, capital of Dominican Republic. He will be buried Thursday in his native San Pedro de Macoris, east of Santo Domingo.
"Tito" Bell was signed by the Dodgers in 1984, but reached the major leagues with the Baltimore Orioles in 1989. He also played for the Philadelphia Phillies, Milwaukee Brewers, Montreal Expos and Boston Red Sox. He batted .212 in 836 innings and only twice exceeded 100 games in a season.
In the Dominican winter league he played with Toros del Este, Tigres del Licey, Estrellas Orientales and Gigantes del Cibao.
"That he rest in peace my'roomie' Tito Bell. My condolences to family and friends because friends all like you were few. Rests" he wrote in his Twitter account former pitcher Pedro Martinez, who was a teammate of Bell since were two rookies looking for the dream of reaching the majors with the Dodger.


Ohio State baseball | Pitching great Steve Arlin dies at 70

By Todd Jones
The Columbus Dispatch
Friday August 19, 2016 11:31 PM
Fifty years after Ohio State won its only national championship in baseball, that legendary team has lost its most notable player.
Steve Arlin, long considered OSU's greatest pitcher and a native of Lima, died of undisclosed causes on Wednesday at age 70, the university announced Friday.
Arlin, who lived in San Diego, led the Buckeyes to their lone national title in 1966 — the last won by a Big Ten baseball team. An illness reportedly kept him from attending a reunion of that championship team in June at the College World Series in Omaha, Nebraska.
"It's obviously sad that we lose a guy of Steve's stature and what he meant to our program," current Ohio State coach Greg Beals said. "It's also critical to celebrate his life and his successes and what he meant to our program as well."
Arlin meant everything to the 1966 national champions, as well as the '65 team that finished national runner-up. He went 24-3 — for a .889 winning percentage that is still a school record — those two seasons to become the Buckeyes' first two-time All-American.
"He was something else," Curt Heinfeld, a pitcher on the '66 OSU team, told the Associated Press in June. "We didn't even have radar guns back then, so no one knew how hard anyone threw. We're guessing he was somewhere around the 100-mph mark. His fastball even moved all over."
Arlin, a 6-foot-3 right-hander, was at his best in the College World Series, where he was twice named to the all-tournament team, with totaling 57 strikeouts and a 0.96 ERA in 47 innings.
"The numbers that he put up are like video game numbers," Beals said.
The Philadelphia Phillies selected Arlin 13th overall in the 1966 major league draft. He pitched six seasons in the majors, nearly all for the San Diego Padres, before his career ended in 1974 after a brief stint with the Cleveland Indians.
Ohio State retired Arlin's No. 22 jersey in 2004, and four years later he was elected into the College Baseball Hall of Fame.


Choo Choo Coleman, member of original Mets, dies at 80
The Associated Press
Tuesday, August 16, 2016

Clarence "Choo-Choo" Coleman, a catcher on the expansion 1962 Mets who spent four seasons in the major leagues with New York and the Philadelphia Phillies, died Monday at age 80.
Coleman, who had been suffering from cancer, died at the Regional Medical Center in Orangeburg, South Carolina, according to a niece, Linda Hibbler. Coleman had lived for more than two decades in nearby Bamberg.
Hibbler said he was born on Aug. 18, 1935. Baseballreference.com listed his date of birth as Aug 25, 1937.
Coleman said he was given his nickname was when he was young.
"When I was 8 or 9, I ran around a lot," he told The New York Times in 2012. "My friends called me Choo-Choo because I was fast."
Coleman played with the Indianapolis Clowns in the Negro American League and signed with the original Washington Senators. He was released and signed with the Los Angeles Dodgers. He was selected by Philadelphia at the 1960 winter meetings draft and hit .128 in 47 at-bats over 34 games with the Phillies.The Mets took him in that expansion draft.
He batted .250 with six homers and 17 RBIs in 55 games for the '62 Mets, who went 40-120, the second-most losses in major league history behind only the 1899 Cleveland Spiders (20-134). Coleman also played for the Mets in 1963 and 1966, finishing with a .197 career average, nine homers and 30 RBIs in 462 at-bats over 201 games.
After his baseball career, he owned and operated a restaurant in Newport News, Virginia, before retiring to Bamberg.
He is survived by his third wife, Lucille; a son, Clarence Coleman Jr.; and a daughter, Elnora Vanessa Swint, according to Hibbler. A funeral is scheduled for Saturday at Greater Sidney Park Baptist Church in Bamberg.


Alan H. Brice
Oct. 1, 1937 - Jul. 30, 2016

Published in Herald Tribune on August 5, 2016

Alan H. Brice, 78 of Bradenton, Florida, peacefully passed away on July 30, 2016. He was born in New York City, New York on October 1, 1937 to Elizabeth and Alexander Brice. He moved to Tampa, FL at the age of 9.

He graduated from Hillsborough High School in 1953 and was signed on as a Major League pitcher for the Cardinals then Chicago White Sox. Alan was a member in good standing of the Major League Baseball Players Alumni Association. Alan was employed with the Public Defenders' Office as the Chief Investigator for the 12th Judicial Circuit which includes Manatee, Sarasota, and Desoto Counties.

In 2003, he retired after 38 years. He was the owner of Brice Detective Agency for over 30 years. He was a devout Christian and attended Harvest United Methodist Church.

Alan is survived by his devoted wife of 35 years, Kathy Brice. Alan is also survived by his brother, Tom Brice (Julie), and sister Betty Newman, nephews Tommy Brice II., and Brice Newman, niece Callie Erikson (Stuart). He is also survived by his children: Teresa L. Brice, Joseph A. Brice (Martha), Kenneth K. Brice (KeKe) and stepson Gregory S. Hatcher. Grandchildren: Clark A. Brice, Spencer A. Brice, Sasha N. Brice. Also his great nieces and nephews, Ella Erikson, Brooke Erikson, Audrey Brice, Kate Brice, Tommy Brice III., Graham Erikson, and his beloved Pom Zeus.

Alan will always be remembered for his larger-than-life personality, his caring ways, and his dedicated work ethic. He will be in our hearts forever and will never be forgotten.

Toale Brothers Funeral Home are handling the arrangements. The Celebration of Life service will take place at Harvest United Methodist Church on Saturday, August 6, 2016 at 3:00 PM. Located at 14305 Covenant Way, Lakewood Ranch FL 34202.


Sox pitcher key to '59 pennant dies as modestly as he lived
By Kerry Lester
The Chicago Daily Herald
July 29, 2016 5:03 AM
Decades before Chris Sale was suspended for cutting up throwback jerseys before a scheduled start, the White Sox had another standout pitcher, who led the American League in saves and games finished to help the team clinch the 1959 pennant.
But Omar "Turk" Lown -- who received his nickname as a kid for his love of turkey -- is remembered for his modesty and pragmatism, in both the way he lived and the way he died.
When I called Lown's Pueblo, Colorado, home to ask his perspective on the Sale incident, I found I was weeks too late.
Son Terry told me his dad died July 8 of leukemia, with only a quiet funeral attended by a handful of friends.
Online baseball databases tracking the oldest players have yet to catch on that Lown died. And letters from autograph seekers still arrive at the family home, his children say.
"He didn't want anything but a Mass," Terry Lown said.
Turk Lown, a record-breaking White Sox pitcher key to the team's 1959 pennant, died earlier this month at age 92.

Turk Lown, a record-breaking White Sox pitcher key to the team's 1959 pennant, died earlier this month at age 92. - courtesy of Lown Family
'For the love of it'
Terry Lown was just a small boy when his dad played for the White Sox from 1958 to 1962, capping off his 11 total seasons in the major leagues. Before the Sox, Turk played for the Cubs and the Cincinnati Reds. Terry remembers the little things about that time -- staying at Chicago's old Piccadilly Hotel, racing to the newsstands with a dime each morning to see the latest write-ups and occasionally getting to play on the field in "father-son" games. When Turk Lown retired from professional baseball, he became a letter carrier for the next 23 years. "He never really bragged about baseball," Terry Lown said. "A lot of people have said, 'I didn't know your dad played that long.' They didn't know he fought in the Battle of the Bulge and received the Purple Heart, either."
As to what his dad would have thought of Sale, Terry Lown noted, "back in his day, they played for the love of it, not for the money."


Former Sox infielder Doug Griffin dead at 69

By Peter Abraham
The Boston Globe
July 28, 2016

Anaheim, Calif. — Former Red Sox second baseman Doug Griffin, a Gold Glove winner whose career was cut short after being hit in the head by a pitch from Nolan Ryan, died on Wednesday. He was 69.
Griffin, the team said, died after a long illness in Clovis, Calif.
Known as "Dude," Griffin was drafted by the California Angels in 1965 and made his major league debut in 1970. He was traded to the Red Sox a few weeks after that season, part of a deal that included the Angels receiving Tony Conigliaro.
Griffin was the Red Sox' primary second baseman from 1971-73. His defensive prowess was such that Griffin was fourth in the Rookie of the Year voting in 1971 and won a Gold Glove in 1972.
Griffin was an excellent bunter and played second base fearlessly, hanging in for double plays during an era when runners were permitted to bowl over infielders.
Griffin was knocked unconscious on April 30, 1974, when he was hit by a pitch from Ryan during a game at Fenway Park. He was on the disabled list until June 1 with a concussion and hearing loss.
A career .245 hitter, Griffin hit .229 after the beaning with one home run in 660 at-bats.
Griffin was displaced at second base by Denny Doyle in 1975 and became a platoon player. He did not play in the American League Championship Series and pinch hit once in the World Series that year.
Griffin appeared in only 49 games in 1976 and was released in 1977 after playing five games. In all, Griffin played in 614 games for the Sox. In team history, only Bobby Doerr, Dustin Pedroia, Hobe Ferris, Marty Barrett, and Jerry Remy have played more games at second base.
Griffin had a close relationship with Carl Yastrzemski, the two often going fishing during his time with the Red Sox.
Griffin is survived by his wife, Lorraine Bernard; his children, Chad and Natalie; six granddaughters; his 92-year-old mother, Lillian Griffin; and three sisters.


Michael Wayne Strahler
1947 - 2016

Published in Alamogordo Daily News from July 20 to Aug. 19, 2016
Michael Wayne Strahler passed away peacefully on July 14, 2016 at his home in Alamogordo. Michael was born on March 14, 1947, to Richard G. and Mary J. Strahler in Chicago, Ill.
He graduated from McClatchy High School in Sacramento, Calif., after which he served in the Army for a short time before receiving a medical discharge. Mike was always interested in baseball and started a career pitching for the Albuquerque Dukes. In 1966–1967 he pitched for Spartanburg, 1967 Eugene, 1968-1970 Spokane, 1970 Dodgers, 1971 Spokane. Mike showed steady improvement in his minor league career and 1971 made the Dodgers' roster. He was one of 6 Dodgers named to PCL All-Star Team in 1970 and won Topps award as one of two top hurlers in circuit. He first signed with the Phillies. He played Triple A for the Los Angeles, Angels for a few years. He loved baseball.
After his baseball career he was a mechanical engineer for Proctor and Gamble for 35 years. He retired and moved to Alamogordo in 2004.
Mike met and married his wife, Dana in Alamogordo in 2010. He was a very generous person and would do anything for anyone and loved people. His family was his whole life and he will be sorely missed by his family, friends and neighbors and most especially by his Great Dane, Nina, who was his constant companion. Mike's generosity was greater than the whole world.
Mike is preceded in death by his mother.
Mike is survived by his wife Dana of the family home, his father, Richard G. Strahler, Sacramento, Calif.; daughters Shivon (Michael) Benoit, Sacramento, Calif.; Shila (Danny) Guyette, Oxnard, Calif.; Shana (Weston) Gutierrez, Oxnard, Calif. Grandchildren; Elijah Benoit, Andrew, Jessie, Suni, Naya, Dasia Guyette, Izaac and Xavier Gutierrez.
Memorial services will be held at Hamilton Odell Chapel, Friday, July 29, 2016, at 10:00 a.m., with Rev Dustin Wilhite officiating.
"Death is but the anesthesia God gives as he takes from this world to His."



Gordon R. Massa
September 2, 1935 - July 16, 2016
The Hay Funeral Home
July 16, 2016

Gordon R. Massa 80, passed away at his home July 16, 2016. Beloved husband of the late Clare (nee Mehring). Youngest son of the late Arthur and Marie Massa. Loving father of Steve (Melissa), Jeannie, Jodi (Alan), Gordy (Lianne), Elaine (Mike) and Andrew (Rachel). Proud grandfather of Taylor, Tony, Maggie, Ryan, Nick, Jordan, Trevor, Payton, Carson, Maria and Morgan. Dear brother of Rita, Patty, Roger and the late Don, Bob, Art, Jerry and Jim.

Alumnus of Elder High School and Holy Cross College. After graduating, briefly played for the Chicago Cubs and moved on to a successful sales career with Ashland Chemical. Helped initiate the athletic program at Immaculate Heart of Mary and enjoyed coaching. Member of: Price Hill Baseball Old Timers Hall of Fame, Buddy Larosa's Hall of Fame and Holy Cross Athletic Hall of Fame.

Devout Catholic who lived his life according to his faith. Blessed by many friends and family, who meant so much to him.
Visitation 5-8pm, Wednesday, July 20th at Hay Funeral Home, 7312 Beechmont 45230. Mass of Christian Burial 10:30 am, Thursday, July 21st at IHM, 7820 Beechmont 45255.


Former Orioles Play-By-Play Man Tom Marr Dies At 73

PressBoxOnline.com
By: Stan Charles
July 7, 2016

Tom Marr -- who died July 7, reportedly of a stroke following back surgery, at the age of 73 -- was part of the Orioles' radio coverage that forever changed the way baseball was broadcasted in Baltimore.
The 1979 season saw the Orioles advance to the World Series, eventually losing in seven games to the Pirates. Also important to the history of baseball in Baltimore was the coverage the 1979 team received from a small 5,000-watt radio station, then-WFBR, 1300. The coverage took one game-winning home run by Doug Decinces and ushered in a catchphrase "Orioles Magic," which still sticks today.

Prior to 1979, Orioles attendance was always an iffy proposition. Despite having one of the best teams in baseball from the first World Championship in 1966 through 1978, the Orioles struggled to attract more than a million fans a year at Memorial Stadium. That all began to change in 1979, when WFBR, a smaller-signaled radio station, took over the team rights.

A longtime news veteran at WFBR, Marr always remembered the years the station had the Orioles' broadcast rights, 1979-1986, fondly. His involvement during those baseball seasons with the Orioles were some of the happiest years of his professional life. His friendship with legendary manager Earl Weaver was well known throughout the game.

Prior to Marr's work as a play-by-play man for the Orioles, the voice of the Orioles had always belonged to the great Chuck Thompson, along with several others like Herb Carneal, Frank Messer and Bill O'Donnell. Of course, Jon Miller took over for Thompson as lead play-by-play man in 1983. Marr sat by Miller's side from 1983-86.

After the Orioles changed radio stations in 1987, Marr remained at WFBR to be a part of their new all-talk format.
The new format was unsuccessful, and the station was sold in 1988. That year, Marr went to work for WCBM. He was a reporter, a political commentator and a talk show host. His views were generally considered to be on the conservative side.
On a personal level, I started my broadcast career in 1981 at WFBR, and Marr was a friend and a great mentor. While our politics never meshed, I shared laughs with Marr in moments that will never be celebrated in quite the same way. Marr is survived by his wife of 53 years, Sharon, five kids and 10 grandchildren.

In 1983, I began to put together highlights from Orioles games and mixed them with songs. I would listen to great call after call of Miller and Marr. They remain some of my fondest memories. I can still hear them today.

In no way am I comparing Marr to the incomparable Miller for pure play-by-play ability. However, there was something so genuine about Marr's enthusiasm for the hometown team of which he was a fan through and through.
One particular call I'll never forget centered around a popular rock song that came out in 1982, Eddie Grant's "Electric Avenue." After a heroic late-inning home run by a Lenn Sakata or a Benny Ayala, the WFBR crowd microphones would let the listeners at home or in the car know the noise was deafening throughout Memorial Stadium, and Marr could be heard saying "33rd Street is Electric Avenue."


Jim Hickman, Slugger for Expansion Mets and All-Star with Cubs, Dies at 79

By Richard Goldstein
The New York Times
June 26, 2016
Jim Hickman, who supplied batting punch for the Mets during their futile early years and then became an All-Star for the Chicago Cubs, died on Saturday in Jackson, Tenn. He was 79.
His death was confirmed by his son Mike, who did not specify the cause.
Hickman, a lanky right-handed batter, played in the outfield and at first and third base in a 13-year major league career. In his years with the Mets, from 1962 to 1966, first at the Polo Grounds and then at Shea Stadium, he set several team milestones.
He was the first Met to hit three home runs in a single game and the first to hit for the cycle — a single, double, triple and homer in one game. (He did it in that order.) He was also the last Met to hit a home run at the Polo Grounds, connecting off the Philadelphia Phillies' Chris Short on Sept. 18, 1963.
Taking advantage of the Polo Grounds' short left-field line, Hickman hit 30 home runs for Casey Stengel's Mets in their first two seasons, when they lost a total of 231 games. His most memorable one came on Aug. 9, 1963, two days after he hit for the cycle against the St. Louis Cardinals, when his grand slam in the ninth inning off the Cubs' Lindy McDaniel gave the Mets a 7-3 victory that ended pitcher Roger Craig's stretch of 18 consecutive losses.
Hickman was traded to the Dodgers in November 1966. He was the last Met remaining from the expansion draft that stocked the team's inaugural roster.
Dealt to the Cubs after one year in Los Angeles, Hickman was platooned for a while, then flourished at the plate after the Cubs' manager, Leo Durocher, made him a regular late in the 1969 season.
He hit 21 homers for the 1969 Cubs, who were overtaken by the long-downtrodden Mets in their startling run to a World Series championship. The next year he hit 32 home runs, drove in 115 runs, batted .315 and was No. 8 in the balloting for the National League's most valuable player. He was also an All-Star that year for the only time in his career.
Hickman became a footnote to a notorious moment in All-Star Game history when he delivered a 12th-inning single at the 1970 game in Cincinnati, driving in Pete Rose with the winning run. Rose scored when he barreled into the American League catcher, Ray Fosse, instead of sliding, and severely injured Fosse's shoulder.
Drawing a stark contrast between Hickman and many of his teammates after he drove in the winning run in a victory over the Dodgers in June 1970, Durocher remarked, "He gives you not 100 but 150 percent on the field, and some of those guys should be kissing his feet."
Hickman in turn praised Durocher. "Leo saved me," he told chicagobaseballmuseum.org in a 2014 interview. "I was just a part-time player. He gave me a real good chance to play. After I had a little success, I felt he had a little confidence in me, and that helped me."
James Lucius Hickman was born in Henning, Tenn., on May 10, 1937. He signed with the Cardinals' organization in 1956 and played in their minor league system until he joined the Mets.
Having missed three months of the 1966 season with a wrist injury, Hickman was traded to the Dodgers along with Ron Hunt, the Mets' star second baseman, for Tommy Davis, a two-time N.L. batting champion.
Hickman played five seasons with the Mets, one with the Dodgers, six with the Cubs and a final year with the Cardinals. He retired after the 1974 season with a .252 career batting average and 159 home runs.
In addition to his son Mike, he is survived by three other sons, Jim Jr., Bill and Joey, and many grandchildren and great-grandchildren. His wife, Juanita, died in 2012.
Hickman, who lived in Henning, ran a farm after his retirement from baseball and then became a batting instructor for the Cincinnati Reds' minor league system.
"I tell them I was 32 before I learned to hit," he was quoted by George Castle in the 2005 book "Where Have All Our Cubs Gone?" "When a kid's struggling, I'll use that example."


Joseph A. Schaffernoth

Paul Ippolito Berkeley Memorial Home, June 20, 2016

Joseph A. Schaffernoth of Berkeley Heights, N.J. passed away peacefully after a hard fought battle with cancer, surrounded by his family on Saturday, June 18, 2016 at the age of 78.
Relatives and friends are invited to attend the Memorial Mass on Friday, June 24th at 10:45 AM at St. Teresa of Avila Church, Morris Ave, Summit. Funeral arrangements are under the direction of Paul Ippolito Berkeley Memorial.
Joseph was born in Trenton, N.J. to Charles and Anna Schaffernoth and was a longtime resident of Berkeley Heights, N.J. After high school Joseph was drafted to play Major League Baseball where he played for the Chicago Cubs and Cleveland Indians as a Pitcher for several years until suffering a shoulder injury. After his professional baseball career Joseph worked as a manager for the Palnut division of TRW until his retirement. Joseph's greatest joy was spending time with his family and attending all his grandchildren's activities. He also enjoyed golfing with his buddies.
Joseph is survived by his beloved wife of 58 years Patricia Schaffernoth (nee Mazzucco), his loving children: LuAnn Lyons and her husband Paul and Lauren DeFuria and her husband Brian, brothers: Charles and Dale Schaffernoth and cherished grandchildren: Bradford, Zachary, Derek, Gavin, Curtis, Morgan and Justin.
In lieu of flowers kindly consider a donation to the Berkeley Heights Vol. Rescue Squad in Joseph's memory.


Phillip Winston Hennigan Sr.
1946-2016
LightAndChampion.com
Friday, June 17, 2016 4:05 pm
Phillip Winston Hennigan, Sr. 70, of Center, passed away Friday, June 17, 2016 at his residence.
Services will be 10:30 a.m. Monday, June 20, 2016 at Mangum Funeral Home Chapel with Bro. Kevin Windham and Bro. D.J. Dickerson officiating. Burial will follow at Adams Cemetery in Shelbyville with military honors under the direction of the US Army Honor Guards. Visitation will be Sunday, June 19, 2016 from 6-8 p.m. at Mangum Funeral Home.
He was born April 10, 1946 in Jasper to Joseph Polk and Joye Wynell (Phillips) Hennigan. He was the middle child, the favorite, over his brother Gary and Sister, Connie. Phillip Hennigan, a former Major League Baseball player, played from 1969-1973 with the Cleveland Indians (Ohio) and the New York Mets.
Hennigan attended Jasper High School, graduating in 1964. He then attended Sam Houston State University. He was drafted in fourth round by the Indians in 1966. Hennigan served in the US Army from 1966 to 1968 where he served during Vietnam.
He made his debut with the Indians on Sept. 2, 1969. Hennigan pitched out of the Cleveland Indian bullpen from 1969-1972. He became the Indians' ace reliever in 1971 going 4-3 with 14 saves, the 8th best in the American League. He was traded to the Mets in 1972.
After retiring from baseball, he joined the Texas Department of Public Safety (DPS) for five years. He also has worked for the Shelby County Sheriff's Department and was later employed with the Center Police Department from 1995 -2012 where he retired as a Sergeant. He was a Peace officer for over 40 years.
Phil was a loving husband, father, grandfather and friend to many. He enjoyed spending time with Lynda Kaye and entertaining friends. The highlight of his life was watching baseball games with his sons and grandsons. He was especially proud of his grandson, Jonathan Hennigan for following in his footsteps. He dreamed of the day Zayne would be on the big field. He and his wife attended Camp Springs Baptist Church in Hemphill.
He is preceded in death by his parents, Joseph Polk and Joye Wynell (Phillips) Hennigan; brother Gary Hennigan and son Scotty Hennigan.
He is survived by his loving wife of 29 years, Lynda K. Russell of Center; sons Phil Hennigan and wife, Kim of Center and Steven Hennigan of Center; grandchildren Jonathan Hennigan, Zayne Hennigan, and Ryan Gray; two great-grandchildren; sister Connie Hatton and husband, Carl of Woodville; sister-in-law Debbie Hennigan of Woodville; mother-in-law
Edrie Parsons of Center; special friends Karla Vaughn, Mary Ann Parsons, Barbara Dance, Janice Pugh, and Pat Hooker; niece and nephews David Hennigan, Neil Hennigan, Derrick Hennigan, Greg Hatton and Christy Woolston; and numerous great-nieces great-nephews.
Pallbearers are James Hagler, Jamie Hagler, Bob Atchison, Sammy Dance, Charles Hooker, Walter Shofner, Brent Dance and Spence Dance.
Honorary Pallbearers are Phil Hennigan, Steven Hennigan, Jonathan Hennigan, Zayne Hennigan, Carl Hatton, Ryan Gray, Neil Hennigan, David Hennigan and Dillon Windham.
In lieu of flowers family request donations to be made to the Center Youth Baseball In Memory of Phil Hennigan, c/o Jason Mitchell PO BOX 991, Center, Texas 75935.
Services are under the direction of Mangum Funeral Home Center, Texas.


Former major-leaguer Chico Fernandez dies at 84

Max Bultman
The Sun Sentinel
June 13, 2016 6:24 PM EDT
Humberto "Chico" Fernandez, a former major league shortstop who was inducted into the Cuban Baseball Hall of Fame, died Saturday in Sunrise after complications from a past stroke. He was 84.
Fernandez, who lived in Florida since 1998 and at his current home in Sunrise since 1999, was inducted in 1997.
In his eight seasons in the major leagues (1956-63), Fernandez played for the Brooklyn Dodgers, Philadelphia Phillies, Detroit Tigers and New York Mets. He was a career .240 hitter with 40 home runs, but he had a 20-homer season with Detroit in 1962. The Detroit Free Press called him the first regular starting Latino player for the Tigers.
Perhaps his most famous major league moment came in 1961, when he stole home in the ninth inning at Yankee Stadium.
Promoted stories from SportsChatter.com
NBA employee training for Rio Olympics
The Cavs are trying to do something that's never been done
Ayesha Curry ridiculed for outspokenness during NBA Finals
Fernandez and his wife, Lynne, moved to Florida to be near his baseball friends, and he attended old-timers baseball events in retirement. One summer — Lynne could not recall which — he coached an underprivileged baseball team in Miami.
"He loved Florida," Lynne said on the phone Monday. "The weather — it's like Cuba. It's the closest he could get to Cuba."
Fernandez grew up in a poor family in Havana before defecting to the United States in 1961.
In Lou Hernandez's 2003 book "Memories of Winter Ball," Fernandez recalled playing in Cuba during the revolution, including flyovers during games while the military jets conducted exercises. He said in the book that he left after the 1961 winter season, planning to return, until his parents told him not to come back.
"He always said he left without saying goodbye," Lynne said. Before he passed, they had talked about going to Havana one more time.
Fernandez picked up the nickname Chico in his playing days, and it stuck. He introduced himself as Chico, and when he and Lynne first met, in Detroit, she thought it was his real name. And even in his old age, he was never shy about reliving his playing days.
"He talked about baseball to anybody that called, anyone that visited. We've got scrapbooks of each different team," Lynne said.
According to the Free Press, Hernandez was survived by his wife, Lynne, two daughters, two step-daughters, three grandchildren and two great grandchildren.
Funeral arrangements are incomplete.


Lee Pfund, longtime coach at Wheaton College, dies at 96

Bob Goldsborough
The Chicago Tribune
June 2, 2016 2:38 PM EDT
Lee Pfund pitched for the Brooklyn Dodgers for one season during World War II before going on to coach baseball and basketball for decades at Wheaton College.
The west suburban native led Wheaton's men's basketball program to 362 victories, five conference championships, four straight seasons without a league loss and one national title. And during his time as Wheaton's head baseball coach, he rallied the team to win 249 games and its only conference title.
"Lee attracted good players that played well together with an up-tempo style," said former Wheaton College head men's basketball coach Dick Helm, who also played for Pfund as a student at Wheaton. "I think that made him effective."
Pfund, 96, died of congestive heart failure June 2 in an assisted living unit at the Windsor Park Manor retirement community in Carol Stream, said his son, Kerry.
Born in Oak Park, Pfund grew up in Elmhurst and graduated in 1937 from York High School, where he played football and basketball and ran track. Pfund attended the University of Illinois at Urbana-Champaign, where he played baseball.
The St. Louis Cardinals signed Pfund out of college, and he began an eight-year professional baseball career. After four years in the minor leagues, the Brooklyn Dodgers drafted him in late 1944 and promoted him to the major leagues in 1945.
Pfund pitched in 15 games for the Dodgers, notching three victories against two losses. A knee injury during a game in July 1945 sidelined Pfund for the rest of the season.
Pfund returned to the minors in 1946, and after battling knee and shoulder injuries, quit playing in 1950. In 1949, he took a job coaching baseball and teaching physical education at Wheaton College.
"That was the outcome of my professional baseball career — that the Lord lent me an opportunity which became my adult life work," Pfund told the Tribune in 2010.
Pfund was Wheaton's head baseball coach from 1948 until 1959 and again from 1961 until 1974. His 1951 squad remains the only baseball team to have won a conference championship.
Also in 1951, Pfund began coaching Wheaton's men's basketball team. Pfund's squads won five conference titles and from 1956 until 1959 went four straight seasons without a league loss. Pfund also led the team to a 28-1 record and the NCAA Collegiate Division title in 1957.
"We ran and pressed a lot and did that pretty much all of my career," Pfund told the Tribune in 1993. "It made it more fun for the players."
Notable deaths in 2016
After pressure from opponents in the College Conference of Illinois, Wheaton exited in 1959 but rejoined in 1967.
"We had a long string of undefeated conference champions, and the league just wasn't comfortable with that," Pfund told the Tribune in 1993. "They really wanted to see us leave."
Helm, who played basketball for Pfund from 1951 until 1954, recalled how the coach "liked the fast-break style" and "team play." He also tried to minimize stress on players, Helm said.
"He always had an interesting halftime story to tell to keep the players relaxed," he said.
Pfund's three sons — John, Kerry and Randy — all played for him at Wheaton. Randy went on to coach the Los Angeles Lakers and became general manager of the Miami Heat.
"I must have had 25 guys who went on to coach somewhere," Pfund told the Tribune in 1993. "But those were fellows who were inclined to do those things."
Joe Bean, who spent three years as Pfund's assistant for the baseball team, said he "learned more about the game in those three years than all my others."
"What a wonderful example he was to his players, and they all respected and admired him," said Bean, now a retired men's soccer coach at Wheaton.
In 1959, Pfund earned a master's degree in guidance and counseling from Northwestern University. He stepped back from coaching basketball in 1975 and took on a different role as executive director of Wheaton's alumni association. He retired from the college in 1987 as its executive director and vice president of alumni relations.
"Lee Pfund is a revered figure from my childhood," Wheaton College President Philip Ryken said in a statement. "When my father and I ducked into the gymnasium to watch a few minutes of basketball practice, or when I walked over … to watch a baseball game, Coach Pfund was always there: teaching, encouraging, strategizing and occasionally arguing with the umpires and referees. His exceptional spirit of competition and sportsmanship produced generations of Christian leaders. We will miss his presence courtside and on the sidelines immensely."
After retiring, Pfund enjoyed golfing, watching Wheaton College sporting events, following the Chicago Cubs and Chicago Bulls, involving himself in his church and serving as president of Glen Ellyn's Rotary Club. He also served on the board of Wheaton's Center for History.
In 2012, Wheaton College honored Pfund by renaming its baseball stadium the Lee Pfund Stadium at Legion Field.
Pfund's wife of 64 years, Mabel, died in 2006. In addition to his sons, he is survived by two sisters, Ruth Muzzy and Phyllis Hiley.
A visitation will take place from 3 to 8 p.m. Friday at Hultgren Funeral Home, 304 N. Main St. in Wheaton. A memorial service will take place at 11 a.m. July 9 at College Church, 332 E. Seminary Ave., Wheaton.


Ron Henry, swingin' Denver singer, dies at 79

Henry was best known for singing and acting in Denver but had a long baseball career
By Claire Cleveland
The Denver Post
June 2, 2016

For the past 35 years, Ron Henry was a fixture at Denver bars and clubs where he was a well-known singer and actor, but what his fans may not know is that he also played major-league baseball.
To his five children, his siblings and his many grandchildren, Henry was fun-loving and a joy to be around.
"He loved his friends, he loved his life, he loved all the people he encountered, all the people he interacted with especially with the music," said Rebecca Mobley, one of Henry's daughters.
Ronald Baxter Henry died on May 14 at his home in Denver from cardiovascular disease and end stage renal disease. He was 79.
Mobley said if she had to pick one word to describe him, it would be "charismatic."
"He was a fun-loving guy. He liked to laugh a lot. He was kind of a jokester," she said. "He loved us a lot. He tried to give us a lot of good advice. … He really adored his grandkids."
Henry, one of five children, was born on Aug. 7, 1936, to James Henry Sr. and Essie Lee Ragin Henry in Chester, Pa. He was a strong athlete throughout his childhood and started his baseball career at just 17 when he played in an American Legion all-star game. He hit a home run into the left-center-field stands at Connie Mack Stadium, former home of the Philadelphia Phillies, which earned him the MVP title for the game, said his younger sister, Valaida Henry.
The night before the big game, Henry was hanging out with his younger cousins when "he looked in the mirror at them and pretended he was swinging a baseball bat. He said he was gonna hit it out of the stadium, and then he did that," Valaida Henry said.
A catcher, he signed with the Milwaukee Braves in 1954. With his first signing bonus, he bought his parents and siblings a home, which his sister Valaida still lives in today.
"He came one time with cash, and like you see on TV, people with money throwing it up on the bed. I remember doing that," she said.
Henry played in the minor leagues for 15 seasons (1954-68), and he spent 20 games of the 1961 season and 22 more major-league games in 1964 as a member of the Minnesota Twins. He hit two home runs in the 1964 season.
After his baseball career ended and then a brief time in the Army, he settled in Denver, where he spent 35 years as a singer and actor, becoming an integral member of the music scene.
Henry played shows at the Manhattan Grill, the 9th Hole, which is now Roo Bar, and, most famously, The Bay Wolf in the early 1980s. He acted at various venues, including Armando's Ristorante and Rodney's. He also had a role in the Country Dinner Playhouse's "Damn Yankees."
"It was wonderful seeing your brother up on stage and seeing people loving him so," Valaida said.
In recent years, Henry lived with and was cared for by his sister Gale Boulware and her children, Mark Boulware, Desiree Burgos and Mikel Boulware.
Henry is survived by children Rebecca Mobley, Jason Henry, Donna Moore, Sheryl Johnson and Rodney Shelton; sisters Valaida Henry and Gale Boulware; his many grandchildren and 11 great-grandchildren.
A memorial service will be held Friday at the Valley View Church of God, 4390 S. Lowell Blvd., in Englewood. A celebration of life will be Saturday at Herb's, 2057 Larimer St., in Denver.


Former pitcher Ruben Quevedo dies at 37
By Adam McCalvy
MLB.com
June 8th, 2016
MILWAUKEE -- Former Brewers pitcher Ruben Quevedo has passed away at 37 of an apparent heart attack, according to multiple news reports in Venezuela.
Quevedo pitched parts of four seasons in the Major Leagues for the Cubs and Brewers from 2000-03, going 14-30 with a 6.15 ERA in 66 games (58 starts). He made 45 of those appearances after a deal from Chicago to Milwaukee at the '01 Trade Deadline.
According to Baseball-Reference.com, Quevedo last pitched professionally in 2008 for the Tigres de Aragua in the Venezuelan Winter League. That club Tweeted about Quevedo's passing on Wednesday, saying it joined in the mourning of his death.
"Peace to his soul," the team's message said in Spanish.
Longtime Brewers bullpen catcher Marcus Hanel remembered Quevedo as a fun-loving individual, despite regular teasing from teammates about his weight and fitness.
"Everyone made light of his health and weight and stuff like that, but he was a good dude," Hanel said. "He took a lot of hits for that stuff, but he took it pretty well."
The worst of it was in 2002 Spring Training, when then-pitching coach Dave Stewart instituted a daily mile run for the pitchers. On the first day, Quevedo was unable to complete it.
"Unfortunately, it doesn't surprise me that it was a heart attack, considering the things that he battled," Hanel said. "It's a shame. He was one of those likeable guys."


Lumber co. exec, philanthropist Lou Grasmick dies

WMAR ABC2 News
May 27, 2016 6:07 PM

BALTIMORE - Well-known Baltimore lumber company executive and philanthropist Lou Grasmick died at Johns Hopkins Hospital Thursday night.
He was 91.
The former Major League Baseball player quit in 1948 because the sport, at the time, didn't pay enough. He came back to his hometown of Baltimore and started a lumber company where he built the Ocean City Boardwalk, the National Aquarium and Oriole Park at Camden Yards.
He was known for giving time and money to every cause.
Grasmick was married to former superintendent of Maryland schools Dr. Nancy Grasmick.


Ronald M. Theobald
July 28, 1943 ~ April 15, 2016

Published in East Bay Times on May 21, 2016

Resident of Walnut Creek, Ron was a talented baseball player, playing on a Berkeley Babe Ruth baseball team and an Oakland Connie Mack baseball team each going to the National Championships.

He attended Berkeley High School and in 1959 lead the league in hitting and was named all A.C.A.L. The next year his family moved to Richmond, CA where he attended Harry Ells High School in 1960 and 1961, played baseball and was named All-League both years. He attended Contra Costa Junior College in 1962 and played baseball.

In 1963 he attended the University of Arizona, played 2nd base where he earned All-American honors. The Wildcats went to the College World Series where he earned All-College World Series honors as 2nd baseman. After the College World Series he signed with the Chicago Cubs, played in the minor league system until 1971 when he played 2nd base for the Milwaukee Brewers for two seasons.

In 1973 he was sent to the Islanders baseball team in Hawaii where he played one season. During the 17 years in Hawaii, he umpired baseball games and worked for UPS. In 1990 he moved to Fullerton, CA where he umpired baseball games and during the next 19 years drove a bus for Brea School District, transporting handicap children. The children and their parents loved Ron. His kindness & patience was appreciated. He took great pride in their care & safety. He moved to Walnut Creek in 2009.

Ron is predeceased by his father Merle; mother, Lila and step father Joe Lovisone. He is survived by daughter, Laura; significant other of 26 years, Shirley Finch of Fullerton, CA; former spouse, Linda Evitt of North Carolina and half brother, Donald Lovisone of Walnut Creek.


Private memorial services to follow.



Former Giants third baseman Jim Ray Hart dies

The San Francisco Chronicle, Friday, May 20, 2016 11:27 pm

Former Giants third baseman Jim Ray Hart, a staple of San Francisco's infield in the 1960s and early 70s, died Thursday in Acampo (San Joaquin County). He was 74.

Mr. Hart played for the Giants from 1963-73, finishing second in Rookie of the Year balloting in 1964. He was an All-Star in 1966 and finished his Giants career with a .282 batting average, 526 RBIs and 157 home runs in 1,001 games.

"Everyone in the Giants organization is deeply saddened by the news of Jim's passing," team President Larry Baer said in a statement. "Our condolences go out to the Hart family for their tremendous loss and we extend our thoughts to Jim's teammates, his friends, and to all those touched by his passing."

Mr. Hart is survived by his former wife, Janet Hart-Ayala; four children, Justin, Ryan, Schineese and Heather; 12 grandchildren; and two great-grandchildren.



Police confirm former MLB player shot wife, then self

By Sarah Grasmick
The Pueblo Chieftain
May 19, 2016 07:32PM
New details emerged Thursday about Sunday's murder-suicide of a former Major League Baseball player and his wife.
Kenneth Ramos, 48, shot Lisa Ramos, 47, twice and himself once in their basement, according to autopsies.
The firearm discovered near the couple was purchased about a month prior to the incident, according to a press release from the Pueblo Police Department.
"Through investigation, detectives learned that Mr. and Mrs. Ramos had been having marital problems, some of which were witnessed by neighbors," the press release indicated.
At 3:30 p.m. Sunday, police responded to 9 Ironbridge Lane on a report of a shooting. The couple was pronounced dead at the scene.
Ramos was well-known in the Pueblo community as a baseball player and coach.
A standout at East High School, he played for Otero Junior College and the University of Nebraska. He was drafted in 1988 by the Chicago Cubs, but did not sign. He did sign with the Cleveland Indians as a free agent, and ended up with the Houston Astros, playing in that organization's minor league system.
He did reach the major leagues in 1997.
He retired in 1999 at the age of 30.
He returned to Pueblo and coached the Central High School baseball team from 2000-03.
He was inducted into the Greater Pueblo Sports Association Hall of Fame in 2008.
His wife, Lisa Lynn LeBlanc, graduated from Canon City High School and magna cum laude from the University of Colorado.
She had been employed by the state of Colorado as an accountant for the past 20 years.


Dick McAuliffe, from 1968 champion Detroit Tigers, dies at 76

George Sipple
The Detroit Free Press
May 16, 2016 8:27 p.m. EDT
Dick McAuliffe, an infielder for the 1968 World Series champion Detroit Tigers, died on Friday. He was 76.
The Tigers confirmed McAuliffe's passing and held a moment of silence before Monday's game for him and former first-round pick John Young.
A three-time All-Star, McAuliffe was known for his unique batting stance and 1968 fight with Tommy John.
Jim Price, a '68 teammate and analyst for Tigers radio, remembered McAuliffe for his toughness. McAuliffe was involved in a brawl with Chicago White Sox pitcher Tommy John in August, 1968. Price said John "threw it right at his head and Dick charged the mound."
McAuliffe was suspended five days and fined $250. During the fight, John sustained torn ligaments in his left shoulder and missed the rest of the season.
Price recalled another fight McAuliffe was involved with against the Kansas City Athletics.
"I remember a time where a pitcher drilled him," Price said. "Next time we played them, he led off with a drag bunt. Pitcher came over to field it. (McAuliffe) knocked the pitcher over. Darndest fight you've seen. That's what (McAuliffe) was like.
"We had a lot of fights in those days. They weren't hugging and kissing. It was actual fights and Mad Dog was right there."
Price said McAuliffe wasn't mean though.
"Just tough," Price said. "Not mean at all. But you do him wrong from another team, they had to pay the price."
Price said he knew McAuliffe had been in declining health for some time.
"We saw him three or four years ago in Boston and I could see the beginnings of some problems and when you hear the reality it really sets you back," Price said, adding there aren't a lot of players left from the 1968 team picture.
Tigers television analyst Kirk Gibson, who grew up in Waterford, remembered watching McAuliffe as a youngster: "He had a unique stance, I'm sure a stance I tried to emulate in the backyard."
Price said McAuliffe was Ian Kinsler for the Tigers in 1968, referring to the team's current second baseman, who is known for his consistent play.
McAuliffe led the league with a single-season career-high 95 runs scored in 1968. McAuliffe also set single-season career highs with 24 doubles and 10 triples that season, to go along with 16 home runs. He finished seventh in the AL MVP voting that season (Tigers pitcher Denny McLain won MVP, Tigers catcher Bill Freehan was second and Tigers outfielder Willie Horton was fourth).
In an era where middle infielders didn't have a lot of power, McAuliffe hit 24 home runs in 1964, 23 in 1966 and 22 in 1967.
McAuliffe ended his career with the Boston Red Sox. The Tigers traded him for Ben Oglivie in October 1973.
McAuliffe signed as an amateur free agent in 1957 with the Tigers and made his debut Sept. 17, 1960. He hit 192 of his 197 career home runs with the Tigers from 1960 to 1973. McAuliffe went on to play in 107 games with the Red Sox.
"Leadoff hitter, had that unorthodox stance," Price said. "The best guy. The best teammate. Played hard every day. We were a crazy team that won in '68. We were loose. Part of my job was to keep him loose."


Sammy Ellis, All-Star Starter Who Later Made Dave Righetti a Reliever, Dies at 75

By Richard Goldstein
The New York Times
May 16, 2016

Sammy Ellis, an All-Star pitcher for the Cincinnati Reds who forged a second career as a pitching coach and was instrumental in converting the Yankees' young left-handed starter Dave Righetti into a reliever, a role he fulfilled brilliantly, died on Friday in Temple Terrace, Fla. He was 75.
Ellis's wife, Lynn, said the cause was cancer.
In 1965, his third major league season, Ellis had a 22-10 record with 15 complete games for the fourth-place Reds and was named to the National League All-Star team. He joined Jim Maloney, who went 20-9 that season, as the last Reds right-handers to win at least 20 games in a season until Johnny Cueto went 20-9 in 2014.
Ellis developed a sore arm in 1966 and never had another winning season.
Decades later, he became a pitching coach for five major league teams, starting with several stints with the Yankees between 1982 and 1986, when managers and coaches were spinning in and out of the principal owner George M. Steinbrenner's revolving door.
Righetti had pitched a no-hitter on July 4, 1983, and showed great promise as a starter. But at spring training in 1984, seeing a brighter future for him as a reliever — and lacking a relief ace with the departure of Goose Gossage to the San Diego Padres as a free agent — Ellis, the coach Jeff Torborg and Yankees Manager Yogi Berra asked Righetti to switch to the bullpen.
"He was my first choice from Day 1," Ellis said at the time. "I'm concerned for his longevity as a starter because of the trouble he's had with his shoulder. Relieving is easier on the shoulder than starting if you're not abused, and Yogi won't abuse him."
But with the Yankees floundering in June 1984, Righetti was deprived of Ellis's guidance, at least for a time, when Ellis was replaced by Mark Connor, then a pitching coach in the Yankees' minor league system.
"I hope they don't think it's their fault," Ellis said of his pitching staff. "They're not the main reason we're 19 games out."
As was customary with Steinbrenner's Yankees back then, Ellis returned later, was deposed again, then reappeared in pinstripes. After his Yankee years, he was a pitching coach for the Chicago White Sox, the Seattle Mariners, the Boston Red Sox and the Baltimore Orioles, as well as a roving pitching instructor for the Reds.
Samuel Joseph Ellis was born on Feb. 11, 1941, in Youngstown, Ohio. After pitching for Mississippi State University, he made his major league debut with Cincinnati in 1962. He pitched for five seasons for the Reds, then concluded his career with the California Angels and the White Sox, posting a record of 63-58 over seven seasons.
In addition to his wife, Ellis, who lived in Dade City, Fla., and died at a hospice, is survived by a daughter, Tammy Parker; a son, Boe; his sisters, Joyce Williams and Genevieve Harris; 10 grandchildren; and a great-grandson.
The Yankees did not forget Ellis. Before their game with the White Sox on Sunday at Yankee Stadium, they posted his image on their video board and asked the fans for a moment of silence.
Righetti, who saved 252 games, most of them as a Yankee, is now in his 17th season as the San Francisco Giants' pitching coach, following the second-career path of his prime mentor.