Recent Passings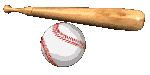 Tom Veryzer dead, LIer had 12-year career in majors

By Steven Marcus
Newsday.com
July 9, 2014 5:04 PM
Their summers in Islip were spent playing baseball, and the three older Veryzer brothers eventually realized the youngest one, Tom, had the best chance to make it to the major leagues.

The shortstop proved them right with a 12-year career. "The one who did was the one who we thought would," Jerry Veryzer said Wednesday while reminiscing about Tom, who died Tuesday from complications of a stroke.

Veryzer, who lived in Islip, was 61.

Veryzer played with the Detroit Tigers, Cleveland Indians, Mets and Chicago Cubs. His biggest thrill came his first spring training with the Tigers, his brother recalled. "His first manager was Billy Martin. It was in Lakeland, Florida. Tom was out getting loose, Martin was sitting in the dugout and called Tom over. The next thing he knows he turns to the other side, he's sitting between Martin and Mickey Mantle."

Mantle had been Veryzer's longtime idol and the Yankees were his favorite team, even after he retired and went to work for the Town of Islip's Department of Public Works, his daughter, Jennie, said. "Every day, in the living room watching TV, me and him, my mom, my brother. We were die-hard Yankees fans.''

In his senior year at Islip High School in 1971, Veryzer hit .467 and had five home runs. The Tigers selected him 11th overall in the first round of the amateur draft and he eventually spent five years with the team before Alan Trammell came along to claim shortstop.
Tom Bianco of Sewanhaka High School was the Milwaukee Brewers' third overall pick the same year Veryzer was drafted. He recalled pinch-hitting against the Tigers in 1975 and how Veryzer positioned the Tigers outfield. "From playing against me in school, he told them I'm a line drive hitter to the gap," Bianco said. The Tigers adjusted and Bianco lined out. "At the end of the game I said, 'Thanks a lot, pal.' "

In 1973, Veryzer drove in the last run at the old Yankee Stadium before it was renovated, and in 1975, his two-out double in the ninth inning spoiled a no-hit bid by Ken Holtzman of the Oakland A's. Veryzer also was at shortstop for the Indians on May 15, 1981, when Len Barker pitched his perfect game.
For his big league career, Veryzer hit .241 in 996 games and had a .966 fielding percentage.
Jerry Veryzer thought back to the years when the youngest brother honed his skills on the fields of Long Island, saying, "He played all the time. God gave him a gift. He didn't abuse it or ignore it."

In addition to his daughter, Veryzer is survived by his wife, Vivian; sons Thomas Jr. and William; brothers John and James; and a sister, Pat Goedtel.

Visiting is Thursday from 2 to 4:30 p.m. and from 7 to 9 p.m. at Overton Funeral Home, 172 Main St., Islip. A funeral Mass will be offered Friday at 9:45 a.m. at St. Mary Catholic Church in East Islip.


Jim Brosnan, Who Threw Literature a Curve, Dies at 84

By Bruce Weber
The New York Times
July 4, 2014

Jim Brosnan, who achieved modest baseball success as a relief pitcher but gained greater fame and consequence in the game by writing about it, died on June 29 in Park Ridge, Ill. He was 84.

The cause was an infection he developed while recovering from a stroke, his son, Timothy, said.
In 1959, Brosnan, who played nine years in the major leagues, kept a diary of his experience as a pitcher, first with the St. Louis Cardinals and later, after a trade, with the Cincinnati Reds. Published the next year as "The Long Season," it was a new kind of sportswriting — candid, shrewd and highly literate, more interested in presenting the day-to-day lives and the actual personalities of the men who played the game than in maintaining the fiction of ballplayers as all-American heroes and role models.
Written with a slightly jaundiced eye — but only slightly — the book is often given credit for changing the nature of baseball writing, anticipating the literary reporting of Roger Angell, Roger Kahn and others; setting the stage for "Veeck — as in Wreck," the vibrant memoir of Bill Veeck, the maverick owner of several teams; and predating by a decade Jim Bouton's more celebrated, more rambunctious (and more salacious) pitcher's diary, "Ball Four."
"The first workout was scheduled for 10 o'clock," Brosnan wrote, in a typically arch passage, about the first day of spring training. "The clubhouse was filled by 9, and we sat around for an hour, anxious to go. But first came the speeches. Spring training has a convocation ceremony that follows strict patterns all over the baseball world. Manager speaks: 'Wanna welcome all you fellows; wanna impress on you that you each got a chance to make this ball club.' (This hypocrisy is always greeted by an indulgent and silent snicker from the veterans of previous training camps.)"
The book created some resentment toward Brosnan within baseball. Joe Garagiola, the broadcaster and former player, called him "a kooky beatnik." And in 1964, Brosnan, who had by then written a second book and contributed articles to magazines, was forced from the game because he would not sign a contract — he was then with the Chicago White Sox — that stipulated he could not publish any of his writing during the season. But perhaps more remarkable was the reaction to Brosnan outside baseball, where he was portrayed as something of an alien character: an athlete with a brain.
"Traditionally there are two kinds of baseball players — tobacco-chewing, monosyllabic hard rocks and freshly laundered heroes too young to appear in razor-blade commercials," John Corry wrote in The New York Times, under the headline "No Comic Books for Brosnan." "Jim Brosnan, a pitcher for the Cincinnati Reds, is in a third class. He wrote a book about the other two kinds."
In a long article, The Saturday Evening Post dissected Brosnan's personality, going into detail about his prickliness and self-absorption as a young player and his history in analysis.
"Brosnan is quite possibly the most intellectual creature ever to put on a major league uniform," the writer of the article, Al Silverman, declared.
James Patrick Brosnan was born in Cincinnati on Oct. 24, 1929, to parents who, as he would describe them, were unhappy with each other and interested in very different things. His father, John, who worked for a milling machine company, had one interest: baseball. His mother, Rose, was a nurse who introduced her children to literature and music.
As a boy, Jim was a reader, a musician — he played the trombone and, later, the piano — and a ballplayer. He signed a contract with the Chicago Cubs before his 17th birthday, though he had a rocky time of it in the minors — one season he was 4-17 — and did not reach the big leagues until 1954.
Between 1951 and 1953, Brosnan's career was interrupted by stateside service in the Army, during which he played baseball, tried to write and met the woman who would be his wife.
"I had promised myself that I'd write a book about my Army experiences," Brosnan wrote in 2001, in an introduction to a new edition of "The Long Season." "Hemingway did it, didn't he? Mailer. James Jones. Irwin Shaw. The trouble was this: My only Army experience worth writing about was my honeymoon. 'Pitcher Marries Pitcher' should have been the headline when, on June 23, 1952, Anne Stewart Pitcher married Jim Brosnan, pitcher."
Anne Brosnan died last year. In addition to their son, Brosnan, who lived for more than half a century in Morton Grove, Ill., a suburb of Chicago, is survived by two daughters, Jamie Kruidenier and Kimberlee Brosnan-Myers; a brother, Michael; and four grandchildren.
Brosnan's career as both a pitcher and a writer took a positive turn when he was traded by the Cubs to the Cardinals in 1958. Goaded by a writer friend, he wrote an article for Sports Illustrated about being traded, and that led to "The Long Season."
He pitched well in his first year in St. Louis, going 8-4 as both a starter and a reliever. Traded to the Reds in June 1959, he eventually became a full-time reliever and had his best success. His career record was 55-47, with a 3.54 earned run average and 67 saves. (Saves did not become an official statistic until 1969, however.)
In 1961, perhaps his best year, he was 10-4 and saved 16 games for a Reds team that won the National League pennant. His second book was an account of that season, and with the addition of the drama of the pennant race — the book, in fact, was called "Pennant Race" — some critics found it superior to "The Long Season." Writing in The New York Times Book Review, Arnold Hano, the author of another much-admired baseball book, "A Day in the Bleachers," called it "one of the best baseball books ever written."
After his retirement from baseball, Brosnan wrote sports books for children and contributed to many publications, including The Times. But his accomplishment as a writer came to be best recognized after decades of perspective.
"At the dawn of the 1960s the literature of baseball was paltry," the critic Jonathan Yardley wrote in The Washington Post in 2004. "Some good fiction had been inspired by the game, notably Ring Lardner's 'You Know Me Al' and Bernard Malamud's 'The Natural,' but nonfiction was little more than breathless sports-page reportage: hagiographic biographies of stars written for adolescents ('Lou Gehrig: Boy of the Sandlots'), as-told-to quickies ('Player-Manager' by Lou Boudreau) and once-over-lightly histories of the game ('The Baseball Story' by Fred Lieb).
"Then one book changed everything: 'The Long Season' by a little-known relief pitcher for the Cincinnati Reds named Jim Brosnan."


Bobby Castillo dies at 59; former Dodger pitcher taught Valenzuela screwball
The Los Angeles Times
Monday, June 30, 2014

Bobby Castillo, the man who taught Fernando Valenzuela the screwball, helping put into motion one of the most memorable periods in Los Angeles Dodgers' history, died Monday. He was 59.
Castillo, who pitched in the majors for nine years and was a member of the Dodgers' 1981 World Series championship team, died of cancer in a Los Angeles-area hospital, the team announced.
The thick-mustached Castillo had a 38-40 record with a 3.94 earned-run average during his career, all but three years of it spent pitching for his hometown Dodgers.
Robert Ernie Castillo was born April 18, 1955, in Los Angeles. He went to Lincoln High School in Lincoln Heights and was drafted by the Kansas City Royals as a third baseman. Cut by the Royals, the right-hander was pitching in a semipro game in Boyle Heights in 1976 when he had the very good fortune of striking out Mike Brito on a screwball.
The lives of Castillo, Brito, and eventually Valenzuela and the Dodgers, would never be the same.
Brito, a former Mexican league player turned scout, signed Castillo to pitch in the Mexican league, and in a short time Dodgers General Manager Al Campanis signed Brito as a scout and Castillo to pitch. That led to Brito signing Valenzuela out of the Mexican league to the Dodgers.
Campanis wanted Valenzuela to learn a third pitch, so he called on Castillo to teach him the screwball. History was set in motion.
When Valenzuela won the National League Rookie of the Year and Cy Young awards in 1981, helping the Dodgers to the title, Castillo was a member of the bullpen.
In 1979, the affable Castillo survived a spring training incident in which he ran his car into a bridge railing at 5 a.m. in Vero Beach, Fla., injuring a leg and incurring the wrath of Manager Tommy Lasorda.
Castillo's finest season with the Dodgers may have been in 1980, when he appeared in 61 games as a reliever, going 8 and 6 with a 2.75 ERA and five saves.
When the Dodgers traded him to the Minnesota Twins in 1982, Castillo said: "It's going to be hard not to put that Dodger uniform on again. They've all been great, even the people in the stands who booed. They booed great."
Castillo spent three years with the Twins but returned to the Dodgers for one final season in 1985. In recent years he had been a member of the Dodgers' community services team.
Castillo is survived by his mother, Nellie; daughters Mellanie and Sara; son Robert III; two grandchildren and his sister, Lorraine.


Former GM Cashen dies at age 88
Was chief architect of 1986 Mets, Orioles powerhouses of late '60s and '70s
By Marty Noble / MLB.com | 6/30/2014 4:18 P.M. ET
A longtime baseball executive whose greatest successes and most unsettling disappointments involved the Mets and Orioles has died. Frank Cashen -- who fancied bow ties, a beer at the bar, a book and The Bard -- is gone. A learned gentleman who oversaw the assembly of the powerful Orioles teams of the 1960s and '70s and the talented Mets teams of the '80s died after a brief illness Monday in Easton, Md., with a legacy of success firmly in place. The Mets said he was 88.
With the Mets, Cashen was one of the last genuine general managers in the game, an executive involved in all phases of franchise operation. He made decisions about marketing, player personnel, ballpark parking, announcers, the food served in the corporate dining room, television and radio contracts, public relations and the length of the infield grass.
Cashen had eclectic interests and knowledge. He was regarded by some as miscast as a sports executive, as if he were overqualified or too cultured for the industry. Others found Cashen to be enjoyable and intriguing company because he was diverse.
"Frank is very bright man, a man for all seasons," the late Bob Mandt, a Mets vice president and himself a member of Mensa, said in the '90s when Cashen was nearing the end of his daily involvement with the club. "You hear about people who know a little bit about everything. Frank knows a lot about many things. I don't know many topics he can't discuss."
Cashen, proud of his Irish-Catholic heritage and devoted to his large family -- seven children -- had a degree in law and experience in journalism and advertising before he moved to baseball. He served Commissioner Bowie Kuhn as administrator for Major League Baseball in 1979 after his successful run with the Orioles and before he was brought aboard to right the Mets in 1980.
"Frank Cashen was one of the greatest executives in our game," Commissioner Bud Selig said in a statement. "A true gentleman who had many interests, Frank had a multifaceted career in baseball and beyond. He helped construct some of the best clubs that two of our franchises -- his hometown Baltimore Orioles and the New York Mets -- have ever had. When I was trying to obtain the Brewers franchise, Frank was very supportive, and after we were successful, he remained a friend whose judgment -- on both people and our game -- I always trusted. With great integrity, Frank became a leader in our industry."
Although the Orioles teams Cashen oversaw enjoyed greater overall success than his Mets teams, the public spotlight shone more brightly on him during his time in New York, and not only because of the nature of the larger market. He carried a cumbersome title with the Mets -- general manager, senior vice president and chief operating officer -- and was, in every way, the boss.
The high point of Cashen's tenure in Queens, the runaway success of the 1986 championship team, was a most compelling spectacle that regularly filled Shea Stadium. The Mets came replete with charismatic personalities of differing textures that fascinated the city. They had Ivy Leaguers, family men, comedians, Hawaiians, nocturnal animals, dirt bags, players who had been dirt poor, many of them would-be authors. Moreover, the '86 edition participated in league and World Series championships that remain among the most memorable ever.
"On behalf of all of us at the Mets, we extend our deepest condolences to Jean Cashen and her entire family," Mets chairman and CEO Fred Wilpon said. "Frank Cashen revitalized our franchise when he took over in 1980 as general manager and helped engineer us to a world championship in 1986. I dealt with Frank on a daily basis and he was a man of integrity and great passion. No one had a more diverse career than Frank. He was also a lawyer, sportswriter and marketing executive. His accomplishments will always be an integral part of our team history."
The Mets teams of 1984-90 often made Cashen proud, but occasionally they made him quite uncomfortable, because of the players' general off-field deportment. It flew in the face of the GM's upbringing and values and sometimes was self-destructive. Some of Cashen's Mets footnoted their autographs with the chapter and verse numbers of Biblical scripture. Others wrote the dates of their favorite Playboy or Penthouse editions after their signatures.
Cashen frequently used the phrase, "Just another in paradise." Usually it was said with a sarcastic tone. But he enjoyed much of his time with the Mets and, on occasion, said, "Really ... a day in paradise."
"My players make me shake my head almost every day," Cashen said in 1987 when the team was winning despite the absence of its Nos. 1, 3 and 4 starting pitchers, and despite experiencing serious internal strife. "They seem to enjoy making it difficult for themselves." But the '86 group rose above all of it and produced more on-field brilliance than off-field distraction. It won 108 games in the regular season, equaling the most victories by a National League team -- the 1975 Reds also won 108 -- in 101 years.
That edition of Mets -- the team of Keith Hernandez, Gary Carter, Dwight Gooden, Darryl Strawberry, Ron Darling and Lenny Dykstra -- attained the level of regular-season consistency Cashen had sought when he assumed control of the club. Beginning with 1984, the first year of manager Davey Johnson, and through 1990, when Cashen dismissed Johnson, the Mets averaged 95 victories per season. But other than the '86 run of the table, all the regular-season success led to merely one division championship.
"Frank was our leader," Strawberry said. "I always admired the way he put together our team. He mixed young guys, like me and Doc, with guys like Carter and Hernandez. He was able to find the perfect blend to build a championship."
"Frank was willing to take a chance and jump me from A-ball to the Majors," Gooden said. "That always meant a lot to me. Also, he helped get me my No. 16. Lee Mazzilli had it before, and Frank went to bat for me and said, 'If that's the number Doc wants, let him have it.'"
Cashen, his staff and many of the involved players subsequently have acknowledged that those teams should have achieved more in postseason play. When the 1991 team produced a losing record, Cashen stepped aside to afford his first lieutenant, Al Harazin, an opportunity to run the club. Cashen took the role of consultant and gradually moved to full retirement.
A perception developed that Harazin was not equipped to handle player personnel responsibilities, and it tainted Cashen's image to a degree. But Cashen remained loyal to his protégé as the Mets headed into a period of dreadful performance and more off-field controversy.
The unceremonious breakup of the World Series team and the breakdown of three of its most prominent players -- Hernandez, Carter and Gooden -- also tarnished Cashen's Mets resume, somehow, as did the trading of Dykstra (a move Johnson favored), Wally Backman and Mookie Wilson, and to a lesser degree, the departure of Strawberry via free agency and the club's reliance on skilled but ostracized Gregg Jefferies.
Cashen regarded the free-agent market as "an auction of mediocrity" and never shopped there, a practice the public came to question when the team's fortunes slipped. But the trades that imported Hernandez, Carter, Darling, David Cone, Howard Johnson, Bobby Ojeda, Kevin McReynolds, Sid Fernandez and Frank Viola, the development of Strawberry, Gooden, Dykstra, Jefferies, Kevin Mitchell, Dave Magadan, Rick Aguilera, Roger McDowell and Kevin Tapani, along with all the winning, turned the Mets into a model operation.
After his team had come so close to winning the National East in 1985, Cashen properly assessed the Mets' needs -- a right-handed-hitting second baseman and a left-handed starter. Without damaging the farm system, he traded for Tim Teufel to platoon with Backman at second and Ojeda, who won 18 games in '86 and added to the Mets grit.
"He was by far the smartest baseball man I've ever been in contact with," Ojeda said. "What the players loved about him was he cared more about you as a person than what you did on the baseball field."
Until the Mets' fall in 1991, Cashen's only unforgiven failing was his decision not to protect Tom Seaver from the free-agent compensation pool following the 1983 return of "The Franchise." And Cashen called his deal to import outfielder Ellis Valentine from Montreal for pitcher Jeff Reardon "short-sighted and unsuccessful."
Even with the warts that developed in that seven-season sequence, Cashen's administration was the most successful era in Mets history, and he unquestionably was the primarily architect. "No one else," owner Nelson Doubleday said in 1986. "No ifs, ands or buts."
Doubleday purchased 88 1/2 percent of the club in early 1980 and almost immediately hired Cashen. He interviewed no one else after receiving an unsolicited endorsement from Orioles owner Jerry Hoffberger, who had brought Cashen into baseball in 1966. The O's played in four World Series, winning two, in Cashen's first six years. They won two more American League East championships, in 1973 and '74, before Cashen returned to work as senior vice president of marketing and sales at Hoffberger's brewery.
"The Orioles were saddened to learn today of the passing of Frank Cashen," the Orioles said in a statement. "Frank served the Orioles as executive vice president from 1965 to 1975 during the team's most successful on-field era, winning two World Series championships, four American League pennants, and five AL East titles. ... The Orioles organization extends its sympathies to his wife, Jean, their seven children, and many grandchildren."
Many regarded the Orioles of 1969-73 to be the game's elite team. A third World Series championship during that five-year sequence would have eliminated all thought to the contrary. The Series the O's were supposed to have won -- and didn't -- was in 1969, when the upstart Mets, fueled by dominant young pitchers, as the Orioles had been in 1966, denied Cashen's team in five games.
The stunning result left Cashen with scabs that he would playfully pick during his 11 years with the Mets. Sometimes his lamenting 1969 was not so playful. "I thought we [the Orioles] were the better team," Cashen said in the summer of 2010 when he was inducted into the Mets' Hall of Fame. "I guess that's why they were the Miracle Mets."
Cashen had some isolated detractors or at least people who were unwilling to attribute the Orioles' and Mets' successes to him exclusively. Their claim was that other executives -- Harry Dalton and Lou Gorman, respectively -- were more responsible for the heralded trades that brought Hall of Famer Frank Robinson to the O's in 1966 and Darling to the Mets in 1983. Moreover, Joe McIlvaine, another of Cashen's primary lieutenants, was the evaluator who pushed for and helped engineer the deals that imported Howard Johnson, Cone, Ojeda and McReynolds to the Mets.
Dalton was responsible for the Robinson trade, but the deals that built the Mets were made by men Cashen hired -- and trusted -- and Cashen was responsible for the deals for Hernandez and Carter.
Cashen hired well. Gorman had been the Mariners general manager; and after he left the Mets, he served in that capacity for the Red Sox. Harazin (Mets) and McIlvaine (Padres and Mets) became general managers. Gerry Hunsicker, later the Astros GM, worked for Cashen. Cashen also tutored John Schuerholz when both were with the Orioles. Schuerholz, of course, went on to great success as the general manager of the Royals and Braves.
"I had dinner with Frank every spring ever since I came back with the Mets," said Wally Backman, manager of the Mets' Triple-A team in Las Vegas. "He was a great baseball man. I liked to bounce ideas off of him. He was one of a kind."
Cashen was born in Baltimore in 1922. He developed an affection for baseball, but after playing second base at Loyola College of Maryland, he had no sense that his life would move toward the game. Cashen worked for 17 years writing sports for the Baltimore News-American before he was hired by Hoffberger to be the publicity director for two racetracks in Baltimore. While Cashen was with the newspaper, he found it wise to wear bow ties while he was working in the shop rather than wear long ties that might drag through ink on "hot type."
Cashen wrote until the end, recently completing a book that is due to be published in September.
"I'd found out early in my career what had led to the phrase 'ink-stained wretches,'" he explained in 1980.
He was characterized by reporters covering his teams as "a great guy to have a beer with." But as a baseball executive, he kept most media members at arm's length, often qualifying the most benign statement with, "Off the record, by way of background."
Cashen was a cultured man who listed Shakespeare, Ernest Hemingway, Winston Churchill and St. John the Baptist as the people he'd choose for a dinner table of five. He routinely greeted groups of men with "Gentlemen, gentlemen, gentlemen," or, borrowing from Stan Musial, "Whaddyasay, whaddyasay, whaddyasay."
Cashen was not a big man. After the Mets had re-signed country-singing second baseman Doug Flynn in 1980, Flynn performed at a bar in lower Manhattan. Cashen attended and tried on a western hat. The description "pint-sized man in a 10-gallon hat" published the following day didn't delight him then or 25 years later.
Cashen had no Napoleonic complex, but wasn't fond of being called "Little Frank" when 6-foot-8 Frank Howard worked for the Mets as a coach and manager.
What Cashen lacked in size he readily compensated for with knowledge, wisdom, temperance and a sense of what was proper. Few men of any size cast a larger and more positive shadow on the Mets' fortunes.


Tony Gwynn, Hall of Fame Batting Champion, Dies at 54 of Cancer

By Richard Goldstein
The New York Times
Monday, June 16, 2014
Tony Gwynn, who won a record eight National League batting championships, amassed 3,141 hits and gained acclaim as one of baseball's most passionate students of the art of hitting, died on Monday in Poway, Calif. He was 54.
His death was announced by Major League Baseball.
Gwynn had surgery for cancer of the mouth and salivary glands in recent years and had been on medical leave as the baseball coach at San Diego State University, his alma mater. He attributed the cancer to having dipped tobacco throughout his career.
Playing all 20 of his major league seasons with the often lackluster San Diego Padres, in one of baseball's lesser media markets, and usually shunning home run swings in favor of well-struck hits, Gwynn was not one of baseball's more charismatic figures. And his pudgy 5-foot-11, 215-pound frame (give or take a few pounds) did not evoke streamlined athleticism.
He simply possessed a brilliant consistency with his left-handed batting stroke, compiling a career batting average of .338. He was also a Gold Glove-winning outfielder and an outstanding base stealer before knee injuries took their toll.
Gwynn, a 15-time All-Star, entered the Baseball Hall of Fame in 2007 after garnering 97.6 percent of sportswriters' votes in his first year of eligibility. Some 75,000 fans turned out at Cooperstown when he was inducted along with Cal Ripken Jr., who played all 21 of his seasons with the Baltimore Orioles, most of them at shortstop, on the way to breaking Lou Gehrig's streak of consecutive games played.
When Gwynn was closing in on his 3,000th hit, he recalled his major league debut on July 19, 1982, when the Padres were playing at home against the Philadelphia Phillies. In his fourth at-bat, he hit a liner to left-center field. As he headed to second base, he passed Pete Rose, Philadelphia's first baseman, who became baseball's career hits leader.
"Rose is trailing the play," Gwynn told The New York Times. "They flash on the board, 'Tony Gwynn's first big-league hit.' He shook my hand and congratulated me and said, 'Don't catch me after one night.' I thought, boy, wouldn't it be great to have a career like his, to be able to do some of the things that he was able to do?"
Two years later, Gwynn captured his first batting championship, hitting .351. He also stole 33 bases and struck out only 23 times in 606 at-bats that season, propelling the Padres to their first pennant. They lost to the Detroit Tigers in the World Series.
The Padres' hitting coach that season, Deacon Jones, marveled at Gwynn's bat control. "He'll get some funky hits and then he'll hit a line drive that you could hang three weeks' wash on," Jones told The Times. "There isn't a pitcher in the league who wants Tony Gwynn up with a runner on third base. You know he'll make contact."
Gwynn struck out only 434 times in his career. Only one pitcher ever struck him out three times in a game: Bob Welch, pitching for the Los Angeles Dodgers, on April 14, 1986. (Welch died on June 9.)
Continue reading the main story
Gwynn was hitting .394 in the summer of 1994, with a chance to become baseball's first .400 hitter since Ted Williams batted .406 for the 1941 Boston Red Sox, when a players strike ended the season on Aug. 12. He settled for achieving the N.L.'s highest batting average since Bill Terry hit .401 for the New York Giants in 1930.
Gwynn's obsession with the elements of a baseball swing began when he played for San Diego State and read Williams's 1971 book, "The Science of Hitting."
Williams invited Gwynn to discuss hitting at his museum in Florida after the 1994 season and suggested he drive the ball more, but Gwynn was reluctant to tamper with his approach.
Gwynn took endless hours of extra batting practice and used video extensively before that became common in baseball. In his second season he had his wife, Alicia, taped his at-bats off television on trips in hopes of correcting a slump. Through the years his taping grew more sophisticated, and he edited the tapes into segments showing good and bad at-bats.
"If there are bad at-bats on the tapes, I just click them out," he told Sports Illustrated in 1995. "You don't want to watch yourself looking like an idiot, waving at some curveball."
Trevor Hoffman, the former star relief pitcher and Gwynn's longtime teammate, told U-T San Diego on Monday, "He revolutionized video in baseball."
Gwynn hit .321 in 1998, when the Padres won their second pennant, and .500 in the World Series, with a home run at Yankee Stadium. But the Padres were swept by the Yankees in four games.
On the 64th birthday of his mother, Vendella, he collected his 3,000th hit, against the Expos in Montreal on Aug. 6, 1999. After he was hugged by teammates and even the first-base umpire, Kerwin Danley, his former teammate at San Diego State, his mother came onto the field and embraced him. He had celebrated her 58th birthday with his 2,000th hit.
Gwynn credited his mother and his father, Charles, a warehouse worker who also coached Little League baseball, with forging his work ethic.
"I think my parents gave it to me," he was quoted by George Will in "Men at Work: The Craft of Baseball" (1990), recalling how his mother approached her job as a postal worker.
"She wanted to be prepared," he said. "She'd give me the test she had to take and I'd read off the streets and she'd tell me where they connect or whatever. I think it rubbed off."
Anthony Keith Gwynn was born on May 9, 1960, in Los Angeles. His family moved to Long Beach when he was 9. He was recruited by San Diego State as a basketball point guard and became an outstanding playmaker there, but he was also an all-American outfielder and was selected by the Padres in the third round of the 1981 baseball draft.
Gwynn shared with Honus Wagner the record of eight N.L. batting championships, a total exceeded only by Ty Cobb's 12 American League titles. Gwynn won five Gold Glove awards, playing mostly in right field, and stole 319 bases. But he hit only 135 home runs, and the most he ever hit in a season was 17, in 1997. He drove in 119 runs that season, the only time he exceeded the 100-R.B.I. mark.
After hitting .324 in 2001, his final season, he became the San Diego State baseball coach. He was also a game and studio analyst for ESPN.
In addition to his wife, Gwynn's survivors include his son, Tony Jr., an outfielder for the Philadelphia Phillies, his fourth major league team; a daughter, Anisha Nicole Gwynn, a rhythm-and-blues singer; his brother Chris, also an outfielder and his teammate in the last of Chris's 10 major league seasons; and his brother Charles, a teacher.
Drawing on Gwynn's jersey number, the Padres list the address of their ball field, Petco Park, as 19 Tony Gwynn Drive. A bronze statue depicting Gwynn swinging was unveiled at the park in 2007. Its plaque reads, "Tony Gwynn, Mr. Padre."
Gwynn's love for the low-key atmosphere in San Diego and his devotion to the Padres may have been costly. He shunned free agency in favor of multiyear contracts, and in April 1997, after having won seven batting championships, he signed a three-year contract extension for $12.6 million. In its final season, 104 players earned more than his $4.3 million salary, according to The Times.
But he told The Times during his final season: "Twenty years in one place, one city. It looks good."



Former Astro Pittman passes away at age 60

By Richard Dean / Special to MLB.com
6/14/2014 10:15 P.M. ET

HOUSTON -- Houston native Joe Pittman, a former player, scout and longtime member of the Astros' organization, has passed away at the age of 60.
An infielder, Pittman was drafted by the Astros in 1975 and played for the club for two seasons (1981-82). Known as "Shoes," he also played in the Major Leagues for San Diego ('82) and San Francisco ('84). Pittman later served as a scout for the Astros from 1988-2003, which included a stint as a Minor League instructor in 1996.
The Astros released a statement Saturday that said, "We are saddened to learn of the passing of Joe Pittman, who was a member of the Astros organization for many years as a player, scout and Minor League instructor.
"To those that played with him, Joe was known as a fun and enthusiastic individual that brought energy to the ball club. We extend our heartfelt condolences to Joe's family and many friends throughout the game and beyond."


Mark Alan Ballinger
(January 31, 1949 - June 13, 2014)
OkeechobeeFuneralHome.com
June 15, 2014
Mark Alan Ballinger died June 13, 2014. He was born January 31, 1949 in California to Herbert and Delores Ballinger. He played professional baseball for ten years for the Cleveland Indians, California Angels and Kansas City Royals. He was a resident of Okeechobee since 1983 and he managed Badcock Furniture.
Mr. Ballinger is survived by his wife of 42 years, Linda Kay Ballinger; mother-in-law, Ruby Meares both of Okeechobee; brother, Jim Ballinger (Ann Marie); two sisters, Kelly Frost (Gary) all of Thousand Oaks, California and Jackie Killeem (Kevin) of Woodside, California.
Visitation will be 10 a.m. until services at 11 a.m. Wednesday, June 18, 2014.
In lieu of flowers, memorials may be made to Hospice of Okeechobee, P.O. Box 1548, Okeechobee, FL 34973.
Those wishing to leave a message of condolence may sign the register book at,
All arrangements are entrusted to the direction and care of the Buxton, Bass and Conway families of the Buxton & Bass Okeechobee Funeral Home, 400 North Parrott Avenue, Okeechobee, Florida, 34972.



William John McCool

Published in Dayton Daily News on June 13, 2014
McCool, William John 69, passed away Sunday, June 8, 2014 at his home in Summerfield, Florida.

Bill was born on July 14, 1944 to Carl and Dolores McCool in Batesville, Indiana. Growing up in Lawrenceburg, Indiana, Bill graduated from Lawrenceburg High School in 1962.

After high school, he signed with the Cincinnati Reds as a left-handed pitcher in 1963. "Cool Billy" made his major league pitching debut at the age of 19 on April 24, 1964. He was named National League Rookie of the Year by The Sporting News and was named a National League All-Star in 1966.

Bill met and married Carol Reuteler in 1967. After baseball, he moved to Centerville, Ohio where he raised his three children. Bill is the author of "The Billy McCool Pitching Digest: A Guide to Effective Baseball Pitching" published in 1977.

In 2004, he retired and moved to Summerfield, Florida.

Bill is survived by his wife of 45 years, Carol (Reuteler) McCool, his three children: Angie (Chris) Smith, Megan (Lindsey) Mayo, and Andy (Teresa) McCool, and his 7 grandchildren.

Bob Welch, Pitching Ace and Prototype for Today's Power Arms, Dies at 57

By Bruce Weber
The New York Times
June 10, 2014

Bob Welch, a flame-throwing right-hander for the Los Angeles Dodgers and the Oakland A's who overcame alcoholism to win 211 games, including 27 in 1990, a single-season total no other pitcher has reached in the past 40 years, died on Monday in Seal Beach, Calif. He was 57.
The A's announced the death on the team website. A report on MLB.com said the cause was a heart attack, attributing the information to the Dodgers.
Welch played 17 seasons in the big leagues, from 1978 to 1994, was named to two All-Star teams, one in each league, and won the American League Cy Young Award in 1990. He was among the hardest throwers of his era, a rangy and athletic prototype of the so-called power arms who now flood the rotations and bullpens of major league teams, challenging opposing lineups with their 95-mile-per-hour fastballs.
His blistering fastball, and his poise, received an early showcase at the end of his rookie season with the Dodgers, when he was called in from the bullpen to protect a one-run lead with one out in the ninth inning of Game 2 of the 1978 World Series against the Yankees.
Two men were on base, and after getting Thurman Munson to fly out he faced Reggie Jackson, the Hall of Fame slugger who the year before had clinched the Series for the Yankees, also against the Dodgers, with three homers in Game 6.
In an at-bat that lasted more than five minutes and became one of baseball's most famous showdowns, Welch, who was just 21, threw nine pitches, all fastballs, and with a 3-2 count blazed one on — or maybe just off — the inside corner. Jackson swung violently and missed, ending the game.
By 1980, Welch had joined the Dodgers' starting rotation. He won 14 games and lost 9, and he pitched three innings in the All-Star Game. In May, in a game against the Atlanta Braves, he faced 27 batters, the minimum, in a one-hit shutout.
That was the season Welch publicly revealed his struggle with alcohol. He said he had stemmed it with the help of a 12-step program after the Dodgers, recognizing he had a problem, had intervened.
"I started drinking when I was 16," Welch said in an interview with George Vecsey of The New York Times, with whom he later collaborated on a book, "Five O'Clock Comes Early: A Young Man's Battle with Alcoholism."
Welch was a valuable Dodger, winning at least 13 games in a season six times. But after going 15-9 in 1987, he was shipped from the National League to Oakland as part of a three-team deal that included the Mets.
Though the American League, which employs a designated hitter, is generally considered the more challenging league for a pitcher, Welch had his finest years with the A's, going 17-9 and 17-8 his first two seasons and 27-6 in 1990, earning him the Cy Young Award.
The last pitcher to win 27 games in a season had been Steve Carlton of the Philadelphia Phillies in 1972, and no pitcher had won more than 27 since Denny McLain won 31 for the Detroit Tigers in 1968. (Despite Welch's record, some thought that Roger Clemens deserved the award that year because he had given up fewer runs per game in compiling a 21-6 record for the Red Sox, posting an earned run average of 1.93 to Welch's 2.95.)
Robert Lynn Welch was born on Nov. 3, 1956, in Detroit, attended high schools in its suburbs and pitched for Eastern Michigan University in Ypsilanti. He was the Dodgers' 20th overall pick in the first round of the 1977 amateur draft. After spending parts of two seasons in the minor leagues, he made his big league debut in June 1978.
His survivors include two sons, Dylan and Riley, and a daughter, Kelly.
The A's went to the World Series in all three of Welch's first three seasons with them, losing in 1988 to the Dodgers and in 1990 to the Cincinnati Reds. In 1989, the A's swept the San Francisco Giants, four games to none, in a Series that was interrupted by an earthquake just before Game 3. Welch had been scheduled to start.
Welch's overall record was 211-146, with a 3.47 E.R.A. and 1,969 strikeouts in 3,092 innings. He pitched in four World Series (though his teams went to five) and won two world championship rings, with the Dodgers in 1981 (again against the Yankees) and with the A's in 1989.
He was also the pitching coach for the Arizona Diamondbacks in 2001, the year they won the World Series in seven games against the Yankees.
Welch's moment of triumph in the 1978 Series, retiring Jackson to end Game 2, was short-lived. He was the losing pitcher in Game 4, and the Yankees went on to win the title in six. In the final game, Jackson seized his revenge, smacking a Welch fastball for a mammoth home run.


Don Zimmer, Who Lived Baseball for 66 Years, Dies at 83

By Richard Goldstein
The New York Times
June 4, 2014

Don Zimmer, the stubby, Popeye-muscled baseball lifer with the unforgettable jowls whose passion for the game endured through 66 years as a player, manager, coach and adviser, died on Wednesday in Dunedin, Fla. He was 83.
The Tampa Bay Rays announced his death; he had been a senior adviser for the team since 2004.
Zimmer had surgery on April 16 to repair a leaky heart valve and had undergone kidney dialysis after falling into a diabetic coma at his home in Seminole, Fla., in May 2012. He had visited the Rays' Tropicana Field in recent years when his health permitted, and he last appeared there at their season opener on March 31, when he chatted with players in the clubhouse and was introduced to the crowd while sitting in a golf cart.
The Rays' third-base coach, Tom Foley, began wearing Zimmer's No. 66 jersey, with Zimmer's name on it, reflecting his baseball longevity, on May 23, as he remained hospitalized. Zimmer's uniform number had been going up by one digit each season he was with the Rays.
Zimmer was married on a baseball diamond in 1951, and it seemed he never left the field.
He played the infield for the Brooklyn Dodgers' only World Series championship team, he was an original member of the Mets, and he was Yankee Manager Joe Torre's confidant as his bench coach on four World Series championship teams. In 1999, when Torre was being treated for prostate cancer, Zimmer filled in for him for 36 games as the team was on its way to winning its 25th Series.
Zimmer managed the 1978 Boston Red Sox, who were overtaken by the Yankees for a division title on Bucky Dent's playoff home run. He was the National League's manager of the year in 1989 when he led the Chicago Cubs to a surprising division championship.
He played in the majors for 12 seasons, mostly as an infielder, and he managed for 13 seasons. Zimmer was an All-Star only once, and he never managed a pennant winner, but his intensity remained undimmed.
While a Yankees coach in October 2003, at 72, he charged Boston's star pitcher Pedro Martinez during a playoff melee. Zimmer swung and missed, and Martinez threw him to the Fenway Park turf. Later, he apologized, saying he had sullied the game he loved.
Eight years later, Zimmer's baseball juices were still flowing.
When Tampa Bay was trailing the Yankees, 7-0, in the sixth inning of their final game of the 2011 regular season, needing a victory for a wild-card playoff spot, Zimmer left the Rays' bench to head home. Halfway there, he realized that he had not said goodbye to the players, so he turned his car around and got back to Tropicana Field in time to see the Rays rally for an 8-7 victory to overtake the Red Sox for a playoff berth. Zimmer was still in the clubhouse at 2 a.m., when the celebration finally wound down.
"I'm 80 years old, and I thought I was playing," he told The Charlotte Sun of Port Charlotte, Fla. "This matches everything. It's crazy, it's beautiful, it's baseball."
Zimmer's bulging arm muscles on his 5-foot-9-inch frame — he was about 170 pounds in his playing years — brought him the enduring nickname Popeye when he played for the Dodger teams known as the Boys of Summer. His puffy face seemed like something out of a baseball trading card from the days when dugouts were awash in the juice from chewing tobacco.
The Red Sox pitcher Bill Lee likened Zimmer to a gerbil for his bulging cheeks. Zimmer did not care much for that description, but he never took himself too seriously. The night after he was struck in the face by a ball fouled into the Yankees' dugout by Chuck Knoblauch during a 1999 playoff game, he wore an Army helmet. He allowed Derek Jeter to rub his head and his stomach for good luck before he came to the plate.
In an interview with Esquire in 2001, Zimmer talked about his bench-coach job: "I sit next to Torre on the bench. When he plays hit-and-run that works, I say, 'Nice goin', Skipper,' and if it doesn't work, I go down to the other end of the bench, get a drink and get out of his way."
But as Torre put it in his 1997 memoir, "Chasing the Dream," written with Tom Verducci: "Zim turned out to be the perfect bench coach. I ran everything past Zim. We had a great rapport and a lot of fun."
Donald William Zimmer was born on Jan. 17, 1931, and raised in Cincinnati, where his father owned a wholesale fruit and vegetable company. He was signed out of high school as a shortstop by the Dodgers' organization in 1949.
On Aug. 16, 1951, while playing for the Dodgers' farm team at Elmira, N.Y., he married his high school sweetheart, the former Carol Jean Bauerle (known since childhood as Soot), in a ceremony at home plate under a canopy of crossed bats held by his teammates.
By the summer of 1953, Zimmer was playing for St. Paul in the American Association, a promotion to the Dodgers in sight. He had good speed and fine power. But he nearly lost his life when he was beaned in a game in Columbus, Ohio. He sustained a fractured skull and fell into a coma. Doctors drilled holes in the sides of his head to relieve pressure on his brain.
Zimmer made his major league debut in 1954, filling in briefly for Pee Wee Reese, the Dodgers' future Hall of Fame shortstop and Zimmer's boyhood idol. He hit 15 home runs in 88 games for the Dodgers' 1955 World Series championship team, but he endured a second severe beaning in 1956 against the Cincinnati Reds. It left his cheekbone shattered and his eyesight damaged.
Zimmer remained with the Dodgers through their 1959 World Series championship season in Los Angeles, played two seasons for the Cubs, making his lone All-Star appearance in 1961, and then joined the expansion Mets as their third baseman in 1962. He was 0 for 34 at the plate to start the season before being traded to the Reds. He later played for the Dodgers once more and the Washington Senators, and then retired after the 1965 season with a .235 career batting average and 91 homers.
Zimmer managed the San Diego Padres (1972-73), the Red Sox (1976-80), the Texas Rangers (1981-82) and the Cubs (1988-91) and filled in for the recuperating Torre early in 1999.
He was Torre's bench coach from 1996 to 2003, and then quit, maintaining that the Yankees' owner, George Steinbrenner, had treated him abusively. He joined Tampa Bay the next season, providing tips to players and doing community-relations work in his advisory capacity.
In June 2012, the Rays gave away Zim Bear dolls to the first 10,000 fans attending a night game with the Detroit Tigers. The little bears, dressed in a Rays jersey and cap, featured the dollmaker's best effort to duplicate Zimmer's face.
"Somebody said they wouldn't put it in their living room," Zimmer said. "They'd scare somebody."
Zimmer is survived by his wife as well as a son, Tom; a daughter, Donna; and four grandchildren.
"All I've ever been is a simple baseball man, but it's never ceased to amaze me how so many far more accomplished people I've met in this life wanted to be one, too," he said in "The Zen of Zim" (2004), a book written with Bill Madden. "What a game, this baseball!"


Yanks offer condolences after passing of Katz

By Bryan Hoch / MLB.com | 6/1/2014 6:56 P.M. ET

NEW YORK -- Yankees managing general partner Hal Steinbrenner issued a statement offering condolences to the family of Lewis Katz, a former owner of the New Jersey Nets and New Jersey Devils who died in a plane crash on Saturday evening in Bedford, Mass.
Katz, 72, was a co-owner of the Philadelphia Inquirer newspaper, and had been a minority owner of the Yankees, as well as an investor in the YES Network. He bought the Nets in 1998 and sold the franchise in 2004.
"The New York Yankees are deeply saddened by the tragic passing of Lewis Katz last night. We would like to express our deepest, heartfelt sympathies to his family," Steinbrenner said.
"Lewis was a minority owner of the Yankees and a valued, long-time friend and colleague to so many of us within the organization. We will cherish his sense of humor, intellect, and deep sense of philanthropy. Lewis had a huge heart and was always there when someone needed help. He will forever be remembered."
A moment of silence honoring Katz was observed at Yankee Stadium prior to Sunday's game between the Yankees and Twins. Seven people died when Katz's Gulfstream IV plane crashed as it was leaving Hanscom Field, bound for Atlantic City, N.J. There were no survivors.


John Dittmer

TheGazette.com
June 2, 2014

John D. "Jack" Dittmer, 86, of Elkader, died Saturday, May 31, 2014, at the Lutheran Home in Strawberry Point. He was born on Jan. 10, 1928, in Elkader, Iowa, to LeRoy and Helen (Schmidt) Dittmer. Jack grew up in Elkader, graduating from Elkader High School in 1946. During the summer of 1945, Sec Taylor of the Des Moines Register nominated Jack to play in the U.S. All-American East-West baseball game in New York City.

Jack's coach for the East Team was Ty Cobb; the West Team was coached by Babe Ruth.

A scholarship was offered to Jack by the University of Iowa and, after four years and earning his bachelor's degree, he became the first nine letterman at the university since 1940. In football he was an All Conference selection in 1948, and made the second team AP Big Ten Football in 1948. During his junior year of college, Jack received a letter from the Chicago Bears football club indicating its interest in his future.

In baseball he was chosen on the All Star Team in 1949, and the Second All-American Squad Team. In 1950, he received the UI's award for the Most Versatile Athlete and also won the Athletic Board Cup for Excellence in Athletics.

In 1978, Jack was elected to the Iowa Baseball Hall of Fame, and in 1993, Jack was inducted into the National Iowa Lettermen's Club Athletic Hall of Fame for the University of Iowa.

During his senior year of college, Jack received offers to play pro baseball from 12 of the major league teams.

In 1950, Jack signed a professional baseball contract with the Boston Braves and played for farm teams in Denver, Atlanta and Milwaukee (AAA). He was called up to the Boston Braves major league team in 1952 and played with the Milwaukee Braves from 1953 through 1956. In 1957, he was sold to the Detroit Tigers and then played for AAA teams in Phoenix, Seattle and Sacramento. He also played one winter in San Juan, Puerto Rico.

In 1959 Jack ended his pro career and sold cars for many years in Elkader until he retired in 2009.

Jack was united in marriage to Darlene Dougherty on Dec. 9, 1950, at St. Joseph's Catholic Church in Elkader, and three
children were born to this union.

Survivors include his wife of 63 years, Darlene of Elkader; his children, Lisa (Kevin) Ihde of Farmersburg, Jan (John) Garms of Elkader and Doug (Lylina) of Elkader; seven grandchildren, Kirstin, Kara, Jamie, Courtney, Jenna, Jason and Erin; great-grandchildren Audrey and Kate; and a host of other family and friends.

He was preceded in death by his parents; and one sister, Dorothy Dittmer.

In lieu of flowers, memorials may be directed to the Elkader EMTs, Elkader Library or the Alzheimer's Association.

Mass of Christian Burial: 10:30 a.m. on Wednesday, June 4, at St. Joseph Catholic Church in Elkader with the Very Rev. Paul R. Peters as Celebrant.

Visitation: 3 to 7 p.m. on Tuesday, June 3, at Peace United Church of Christ in Elkader and one hour before services at St. Joseph's on Wednesday.

Interment: St. Joseph Catholic Cemetery, Elkader.

Leonard Funeral Home in Elkader is assisting the family.

The family would like to express its appreciation to that wonderful staff of employees who cared for Jack the last four years in the Memory Unit at Strawberry Point Lutheran Home. Thank you sincerely!

Jack Dittmer has now left the practice field and will be playing second base on a big "diamond" in the sky.



Michael W. Gordon

Published in The Enterprise on May 28, 2014
Michael W. Gordon, 60, of Brockton, passed away on Monday, May 26, 2014 at Brigham and Womens Hospital surrounded by his loving family following a courageous 8-month battle with acute myeloid leukemia.

Mike was born on Sept. 11, 1953 in Leominster, MA. He was married to the love of his life, Joanne (Ruggiero) Gordon, for 25 years.

He was the proud and loving father of Ryan and Rachel Gordon; devoted son of the late Carol and Francis Gordon; cherished brother of Rebecca Petrone and her late husband Michael, Peter Gordon, Richard Gordon and his wife Jane, and the late Charles Gordon; son-in-law of Mary Ruggiero; and brother-in-law of Dianne Ruggiero, Ralph Ruggiero, Fred Cram, and the late Maureen Cram. He is loved by many nieces, nephews, aunts and uncles, including Nancy Ianiri.

Mike was a 1972 graduate of Brockton High School where he excelled in basketball, baseball and football, serving as co-captain of all three teams during his senior year.

Michael was proudly inducted into the Brockton High School Athletic Hall of Fame in 1995 and was a supporter of the Brockton High Football Alumni Association. He received football scholarships from Notre Dame, West Virginia and BC, but instead realized a lifelong dream of playing professional baseball when he was drafted as a catcher by the Chicago Cubs organization as a third round pick in 1972. He made his major league debut on April 7, 1977.

Michael was employed by Columbia Gas of MA, formerly Bay State Gas Company, for 28 years, most recently as a Locate Technician. He was a member of Utility Workers Union, Local 273.

Mike loved watching all sports, especially following the Red Sox, Patriots, Bruins and Celtics. An avid golfer, he was a member of Thorny Lea Golf Club. His passion for golf led him to play in many annual tournaments, both local and regional. He loved spending time outside, enjoyed movies and music, but most of all cherished spending time with his family.

He will be remembered as a humble, kind man who was devoted to his family and friends. Among his proudest moments was being able to see Ryan and Rachel earn their college degrees.

Michaels family would like to offer heartfelt thanks to his dedicated team of doctors, nurse practitioners, nurses, social workers and PCAs at Dana-Farber Cancer Institute and D-F/Brigham and Womens CC Hospital for their care, compassion and efforts.

All are welcome to calling hours Friday 3 - 8 p.m. in Waitt Funeral Chapel at Waitt Funeral Home, 850 North Main St., Brockton. Funeral from Waitt Funeral Home, Saturday at 8 a.m., funeral Mass at 9 a.m. in St. Anns Church, 103 N Main St., West Bridgewater, MA 02379 and burial at Pine Hill Cemetery, West Bridgewater.

Memorial gifts may be made to Dana-Farber Cancer Institute, Adult Leukemia Program, PO Box 849168, Boston, MA 0224-9168.


John L. "Johnny" Gray

Published in The Palm Beach Post from May 28 to May 29, 2014

John "Johnny" L. Gray, 87, of Boca Raton, FL, funeral service is 11:00 AM, Thursday, May 29, 2014 at the South Florida National Cemetery, 6501 State Route 7, Lake Worth, FL 33449 with military honor being provided by the US Army Funeral Honor Guard. Please arrive at the cemetery between 10:30 AM and the service time.

A native of West Palm Beach, FL, Johnny was born on December 11, 1926 and passed away at the Hospice by the Sea in Boca Raton on May 21, 2014.

John was a "All State" Baseball, Basketball and Football player at West Palm Beach High School and a graduate of Rollin's College in Winter Park, FL and a US Army Veteran of World War II. He also was a professional major league baseball pitcher from 1954 till 1958 playing for the Yankees Athletics, Phillies and the Indians, winning a pennant ring in 1956.

After his baseball career, he became a avid golfer, making 18 "Hole-In-Ones" as a long term Palm Beach County resident.

Johnny is survived by his companion, Ida Desch and many, many loving friends.

Please send all floral arrangements directly to the cemetery, prior to services. Veterans Funeral Care 727-524-9202.



Death of former pitcher Roberto Vargas

By Primerahora.com
May 28, 2014 10:45 PM
He participated in 15 seasons of the League of Professional Baseball Puerto Rico
The former star pitcher for the Criollos de Caguas, Roberto Vargas, died the night of Monday, May 27, at his residence. Vargas was born on May 29, 1929 and participated in 15 seasons in the Puerto Rico Professional Baseball, 14 seasons with the Creoles and the Lobos de Arecibo.
In his career, he amassed a record of 84-76 with a career ERA of 3.74 and 632 strikeouts joined. Last year, Vargas was selected as one of the top 75 players in the Puerto Rican professional baseball.
In 2011, he was inducted into the Hall of Fame Sports Santurce.
His body will be exposed from the Thursday, May 29, at the funeral home Memorial Borinquen, Caguas, and will be buried on Friday at the same location.


Rev. Guy Morton Jr.
(1930 - 2014)

Published in The Morning Journal on May 13, 2014

Rev. Guy Morton, Jr., 83, Southern Baptist pastor for 55 years died May 11, 2014 at Mercy Regional Medical Center, Lorain. He lived to win souls for Christ Jesus.

He was born November 4, 1930 in Tuscaloosa, Alabama. He followed the footsteps of his father who was a major league Cleveland Indiana's baseball player. Rev. Morton reached the Boston Red Sox and played nine years in the minor leagues. He was selected as the All Time Catcher for the "Carolina League" for the last 60 years.

He served as senior pastor for 27 years at the Westwood Baptist Church in Wooster, Ohio, 3 years at Lorain Baptist in Lorain, Ohio and 14 years at Lakeview Baptist Church in Vermilion, Ohio; later as Pastor Emeritus at Lakeview Baptist and interim pastor at Firelands Baptist Church for the last 3 years.

During these years he was elected president of the State Convention of Baptists in 2001 and served 2 terms. Prior to that, he had served as first vice president and second vice president (twice). For eight years, he served on the Southern Baptist Annuity Board and was chairman of the Relief Committee for four years. He was moderator for three years of the Northcoast Baptist Association and the Erie Association. He was president of the Ohio Pastor's Conference in 1975. He was an active member of the Vermilion Ministerial Association.

He graduated from the University of Alabama with two degrees, a B.S. and M.A. He did post graduate work at Ashland University, Bowling Green University and the University of Akron. He spent two winters at the University of Chattanooga. He was a member of the Delta Chi Fraternity. He taught school at St. John's (Tuscaloosa, AL)

He served during the Korean War in the army as a platoon Sgt. for two years; at Fort Jackson, South Carolina and Camp Atterbury, Indiana. He was in the 31th Division 167th Regiment.

He was elected to the Wayne County Christian Hall of Fame, the Tuscaloosa High School Hall of Fame (1972), Most Valuable Player of the Carolina League in 1954, Southern League All Star Team in 1957, 4 other all star teams and was the Alabama High School All Star Baseball Coach.

He started boy's baseball leagues in the Triway Area of Wooster, Ohio, in Tuscaloosa County in Alabama and the Lassie Girls softball leagues in the Wooster, Ohio area. He was the March of Dimes director 2 years in the Wooster Area.

He and Mrs. Morton had a beautiful marriage. He is survived by his wife of 63 years, Jean Morton ( nee Carroll); son, Rev. Guy Earl Morton (Jill), Huntsville, AL; daughters, Vicki Lynn (Jeff) Hudak, Amherst, OH and Valerie Dawn (Pastor Cliff) Morris, Vermilion, OH; 10 grandchildren and 10 great grandchildren; 2 step grandchildren and 4 step great grandchildren.

He was preceded in death by his parents, Guy & Edna Morton, Tuscaloosa, Alabama. His favorite words and advice were, "Practice the Presence of Jesus." He used to say, "I would rather be a New Testament pastor than anything in the world".

Calling hours will be Tuesday, May 13, 2014 from 5-8 p.m. at Lakeview Baptist Church, 591 Ferndale Ave., Vermilion, Ohio and Wednesday, May 14, 2014 from 11:30 a.m. until the time of the funeral service at 1:30 p.m. at the church. A cemetery service will follow at Maple Grove Cemetery, Vermilion. The Vermilion Veterans Council will conduct military graveside services.

Memorial contributions are suggested to Lakeview Baptist Church, 591 Ferndale Ave., Vermilion, OH or Firelands Baptist Church, c/o Jim Wargo, Treasurer, 921 Sharondale Dr., Amherst, OH 44001.



Leo Marentette Jr.
(1941 - 2014)

Published in Toledo Blade on May 10, 2014
Lambertville - Leo J. Marentette, Jr., a Toledo Mud Hens pitcher in the late 1960s, who in a decadelong professional baseball career made five major league appearances, died Thursday at home. He was 73.
He died in his sleep, apparently of a heart attack, his wife, Dawn, said.
His off-season job and, after 1970 his full-time year-round job, was as a dockworker with Roadway Express in Toledo. He retired in 1999.
Mr. Marentette was best known for his 1967-69 stint with the Mud Hens, especially his stellar performances in 1967 and 1968 Governors' Cup playoff games.
When the Mud Hens said farewell in September, 2001, to Ned Skeldon Stadium in Maumee, the team invited Mr. Marentette to be among the alumni in the ceremony.
"He said it meant the world to him," his wife said. "He said it felt like yesterday he was there."
He was a 1959 graduate of Wayne High School west of Detroit. That summer, baseball scouts encouraged him to take part in a tryout camp.
"I warmed up and pitched to nine guys, and struck out nine," Mr. Marentette told The Blade in 2006. The scouts followed him home, and he was signed to the Detroit Tigers organization.
He played with at least two teams a year through 1964 - Montgomery, Ala., and the Durham Bulls; Duluth, Denver, Knoxville, Syracuse. His favorite memories included the spring training in which he pitched two scoreless innings against the Giants, striking out Willie Mays, among others.
He pitched two games for the Tigers late in the 1965 season. He closed his career with the Montreal Expos organization and made three appearances with the team. Of his time in the majors, he said, "... No one can take [it] away from me."
"He had so many great memories," his wife said. "I'd have to say those were the best times of his life."
He played amateur baseball in Toledo after his pro career and later was a first baseman for a slow-pitch softball team. He and his wife went to the Tigers' opening day every year, and he followed the team all season. He attended several Mud Hens game a season too.
He was among a group of regulars who meet at Franklin Park Mall for conversation and lunch.
"He was always quick with a baseball story, and he had a plethora of them," said Ken Rosenbaum, a Blade retiree.
Many became close friends through the daily gathering.
"We talked everything, and Leo was such an easygoing person," said Jack Mattimore, a retired Whitmer High School coach and teacher.
He was born Feb. 18, 1941, in Detroit. He attended Crossroads Community Church, Ottawa Lake.
Surviving are his wife, Dawn, whom he married March 16, 1996; son, Leo III; daughter, Beth Fosgate; brothers, Tom and Mike, and two granddaughters.
Visitation will be from 2-8 p.m. Tuesday in Crossroads Community Church, Ottawa Lake, where services will be at 11 a.m. Wednesday. Arrangements are by Weigel Funeral Home, Swanton.
The family suggests tributes to the American Diabetes Association.


William Harrell
Newcomer Cannon Funeral Home, May 8, 2014
Harrell, William ALBANY William "Billy" Harrell, 85, passed away peacefully on Tuesday, May 6, 2014. Billy was born the son of John Nurney Harrell and Queen Ethel Harrell, on July 18, 1928 in Norristown, Pa.

Bill graduated from Siena College with a bachelor of science degree. He played ball for Siena from 1949 to 1952 and lead the 49-50 basketball team to a National Catholic Invitational Tournament victory.

Bill was the third person inducted into Siena's Athletics Hall of Fame in 1966 and the first person to have his Siena jersey retired in 2006. His no. 10 jersey now hangs from the rafters at the Times Union Center in Albany.

Bill also went on to play four years of major league baseball, three years with the Cleveland Indians and one with the Boston Red Sox.

Bill worked with the New York State Division for Youth for many years until retirement. He was an avid bowler and loved watching any baseball game and his Siena Saints basketball. He also served in several capacities at Oakwood Avenue Presbyterian church throughout the years.

Bill was predeceased by his parents and two brothers, Nurney "Buster" Harrell and Percy Harrell; a sister, Sarah Harrell and two sisters-in-law, Lou Jean and Lillian Harrell. He leaves behind his loving wife, Miriam; his two brothers, David Harrell and James "Pete" Harrell (Rose) along with his children, William S. (Lil) Harrell of Las Vegas, Nev., Tanya H. (Calvin) Little of Crystal Lake, Ill., Christine E. (Les) Harewood of Las Vegas, and Diane M. Wyatt of Rochester and Tyrone Canty (Rosie) of Albany.

He is also survived by 11 grandchildren, 16 great-grandchildren and a host of nieces, nephews, cousins and close friends.

Memorial contributions may be made to the American Lung Association in New York, 1595 Elmwood Ave., Rochester, NY 14620 in Bill's memory.

Funeral services will be held on Tuesday, May 13, 2014 at 10 a.m. at the Alumni Recreation Center (ARC), 515 Loudon Rd, Loudonville (off Spring Street, 4th driveway).

Calling hours will be Monday, May 12, 2014 from 5 to 8 p.m. at New Comer Cannon Funeral Home, 343 New Karner Rd., Colonie.

Interment will follow the service in Oakwood Cemetery, Troy.



Richard "Dick" Welteroth
(August 3, 1927 - May 7, 2014)
Crouse Funeral Home
May 9, 2014

Richard "Dick" Welteroth, 86, a native of Williamsport, PA, went to be with the Lord on Wednesday, May 7, 2014. Born August 3, 1927, Dick was the son of John J. and Emma (Schmidt) Welteroth.

A lifetime member of St. Boniface Catholic Church., he graduated from St. Mary's High School in 1947 and worked tirelessly for the benefit of the church on fundraising committees and building maintenance.

Dick was the owner of the family business, J. J. Welteroth for over 40 years, specializing in slate roofs and anything made of tin. After his son Jim graduated from the Air Force Academy, he decided to join the Civil Air Patrol, not to be outdone by his son.

During his 30 years in the Civil Air Patrol, he achieved the rank of major , was a group and squadron commander as well as a pilot. He especially enjoyed teaching the cadets. He was also a Eagle Boy Scout leader of Troop 35 at St Boniface, coached Sunday School basketball and taught pitching to many baseball hopefuls.

He is perhaps best known for his career as a pitcher for the Washington Senators in the late 1940s and early 50's appearing in 90 games and pitching against many legendary players such as Ted Williams, Bobby Doer, Johnny Peskie, Yogi Berra and Joe DiMaggio.

He was a member of the Harmonia Gesang Verien Sing Society, the Brandon Park Commission and a Republican Party precinct leader.

Dick is survived by three children: James and his wife, Susan (Starr), of Yorktown, VA; Linda and her husband, Jay Corey, of Andover, MA.; and Gary and his wife, Patricia (Lehmann) of Pittsfield, MA.; and 8 grandchildren: Jennifer, Brian, Sean, Allison, Michael, Brendan, Meghan and Claire.

He loved his family, especially the grandchildren. He did his best to attend all of their major events no matter how far he had to drive. Driving was a pleasure for him. Every Sunday, he would drive the family around the countryside to find the perfect ice cream cone or shake.

Dick was predeceased by his high-school sweetheart and wife of 57 years, Joanne (Zinn); son Tom; brother, Carl; and sister, Mary Gramling. Dick considered anyone he met a friend.

The family would like to thank all of you for enriching his life, helping him when he was ill and keeping him in your prayers.

Family and friends are invited to a service celebrating the life of Dick Welteroth that will be held at 9:30 a.m. on Tuesday, May 13, at St. Boniface Catholic Church 326 Washington Blvd.

Visitation will be held from 7:00 to 9:00 p.m. on Monday, May 12, at the Crouse Funeral Home at 133 E. 3rd Street.

In lieu of flowers, contributions can be made to the St. Boniface Building Fund.



Mel Clark
Published in Point Pleasant Register from May 2 to May 3, 2014

West Columbia — Melvin Earl Clark, 89, of West Columbia, a believer in the Lord Jesus Christ, went to be with the Lord on Thursday, May 1, 2014, at his residence.

He was a caring husband, father, Navy veteran, professional baseball player, professional scout, fox hunter, insurance/investment agent and gentleman farmer. He was the son of the late Lawrence R. and Estyl Roush Clark.

He was also preceded in death by his brother, Gerald E. "Pokey" and Juanita Clark; sister Judy Marks; and brother-in-law Leonard Fields.

He is survived by his wife of 66 years, Sally Clark; son Brent (Amanda) Clark, of Letart; daughter Barbara (Charles) Davis, of Stow, Ohio; grandchildren Maura (Ben) Brown, of Royse City, Texas, LT Bradford (Hannah) Clark, USCG of Cleveland, Ohio, 1st Lt. Brenton Clark, of Fort Campbell, Ky., Jarret Davis, of Columbus, Ohio, Meredith Davis, of Huntsville, Ala., and Aaron Davis, of Lewisburg; five great-grandchildren, Adrianne, Addison, Anniliese, Aleydis Brown and Lydia Clark; sisters Eileen Fields, of New Haven, and Phyllis (Harley) Fetty, of Point Pleasant; brothers Dorwin Clark, of New Haven, Ralph (Sue) Clark, of Point Pleasant, and Gordon (Michelle) Clark, of West Columbia; and many nieces and nephews.

During World War II from 1942 to 1945, Mel Clark served with the U.S. Navy and was based on a LSD in the Pacific. He was assigned to a landing craft and saw action at Iwo Jima, Philippines and New Guinea. After his discharge, Mel attended Ohio University and signed with the Philadelphia Phillies in 1947.

The Phillies assigned Mel to the class D Appleton Papermakers that same year, where he appeared in 41 games and hit .347. In 1948, he was with the class D Baton Rouge Red Sticks and again he hit .347 with 191 base hits in 550 at bats. He also set a league record with 22 triples that same year.

By the time the outfielder made it to the majors with the Phillies on Sept. 11, 1951, he had five minor league seasons under his belt and also a degree from Ohio University. Mel appeared in 10 games before the season was over and hit .323; he followed-up with a .335 average as a part-time player in 1952.

His career was set back by a knee injury, and by 1955 he was back in the minors. However, he did return to the majors briefly with the Detroit Tigers in 1957, closing out with a .277 career average. Clark spent the balance of 1957 with the AAA Charleston Senators, hitting .285 and would close out his pro baseball career in 1958 with the AA Birmingham Barons where he appeared in 140 games and hit for a .295 average.

Mel spent 12 full seasons in professional baseball from 1947 through 1958, and along with his major league career batting average of .277; he also produced a .298 average in the minors.

After baseball, Mel made his residence in West Columbia, where he was in the insurance business for many years until retirement. Mel and his wife, Sally Lou Roush Clark, were married Feb. 28, 1948. The parents of Brent Clark and Barbara Clark Davis, they have six grandchildren and five great grandchildren. Mel was a life member of VFW Post, American Legion Post 140.

Viewing will be from 2-4 p.m. and 6-8 p.m. Saturday, May 3, 2014, at Faith Baptist Church in Mason. Funeral service will be 2 p.m. Sunday, May 4, 2014, at Faith Baptist Church, with viewing one hour prior to service. Officiating will be the Rev. Ron Branch.

In lieu of flowers, make contributions to Faith Baptist Church Missionary Fund.

Arrangements under the direction of Foglesong Roush Funeral Home in Mason.


Connie Marrero, Senators pitcher in the 1950s, dies at 102
By Matt Schudel
The Washington Post
April 23, 2014

Connie Marrero, a diminutive Cuban pitcher who was a fan favorite with the Washington Senators in the early 1950s and who was the oldest surviving former major league baseball player, died April 23 in Havana. He died two days before his 103rd birthday.
His death was confirmed by Kit Krieger, a Canadian baseball fan who had befriended Mr. Marrero and had spoken with his relatives in Cuba. Mr. Marrero had suffered a stroke several months ago.
By the time Mr. Marrero joined the Senators in 1950, just before he turned 39, he was already a pitching legend in Cuba. He had led the Cuban national team to three amateur world championships in the 1930s and 1940s and was known throughout the Caribbean island nation.
Unusually small for a pitcher, the 5-foot-5 Mr. Marrero was known for his good-natured humor and for smoking gigantic Cuban cigars. Sportswriters dubbed him "Conrado the Conqueror," the "Cuban Perfecto" and a "muscle-bound little gnome."
Mr. Marrero was one of several Cuban players with the Senators in the early 1950s, and he might have been considered something of a team mascot if not for his talented right arm and his acumen on the mound. During his five years with the Senators, he kept opposing batters off-balance with an assortment of sliders, curveballs and knuckleballs that danced and darted across the plate.
"That guy throws you everything except the ball," Hall of Fame slugger Ted Williams said in 1951, the year Mr. Marrero was named to the American League All Star team and was featured in Life magazine.
Mr. Marrero's age was always a matter of conjecture, and at times the Senators shaved four to six years off his birthdate. In 1952, the Saturday Evening Post noted that he was "positively thirty-five, absolutely thirty-seven, indisputably forty-three, and definitely forty-two."
Yet through guile and grit, Mr. Marrero managed to win 11 games for the woeful Senators in 1951 and 1952. He finished in the top 10 in the league with a 2.88 earned run average in 1952 and had a remarkable 16 complete games in 22 starts. He was positively and indisputably 41 at the time.
Even though he didn't throw hard, Mr. Marrero had a sneaky delivery that defied description.
The Dominican-born Felipe Alou, who was a star major-league player and manager, once said, "Connie Marrero had a windup that looked like a cross between a windmill gone berserk and a mallard duck trying to fly backwards."
First baseman Eddie Robinson, who was briefly Mr. Marrero's teammate in 1950, struggled against him after he was traded from the Senators.
"He had a big leg kick, which was a little bit deceptive, and a good little slider and pinpoint control," Robinson, a four-time All Star, recalled Wednesday in an interview. "I always had trouble against him. I don't think I hit .200 off him." (Robinson's average against Mr. Marrero was .175.)
Mr. Marrero last pitched for the Senators in 1954, finishing with a career record of 39 wins and 40 losses and a creditable 3.67 ERA. Decades later, he could recall the exact pitch sequences he used to strike out Williams, Mickey Mantle, Joe DiMaggio and other superstars.
In Cuba, Mr. Marrero kept pitching until he was almost 47 before he turned to coaching. He became a mentor to younger pitchers such as Livan Hernandez, who played for the Washington Nationals and other teams during a 17-year big league career.
"In Cuba, everybody knows this guy," Hernandez told The Washington Post last month. "He's like the god of pitching."
Conrado Eugenio Marrero Ramos was born April 25, 1911, in the rural Sagua la Grande district along Cuba's northern coast.
He grew up working on a sugar plantation and playing baseball. He was an infielder before becoming a pitcher in his mid-20s.
Mr. Marrero led Cuba's national amateur team to world championships in 1939 and 1940 before losing to Venezuela in 1941 in a game that became renowned in both countries. The next year, when the teams met again, Mr. Marrero shut out the Venezuelans, 8-0.
He played for professional teams in Cuba and Mexico before signing with the Senators in 1947. Assigned to Washington's minor league club in Havana, Mr. Marrero won 70 games in a three-year period and recorded sterling ERAs of 1.66, 1.67 and 1.53.
He continued pitching with Cuban teams through the winter and, in one 12-month period in 1947-48, threw 455 innings and won a remarkable 37 games.
Mr. Marrero was known to pray at Cuban religious shrines to keep his arm healthy, but when he was asked years later about his longevity, he quipped, "I smoke these cigars to keep my arm young."
He had several children and grandchildren, but complete information about Mr. Marrero's survivors could not be confirmed.
Although Mr. Marrero was not overtly political, he remained loyal to his Cuban homeland. He did not receive a major league pension until Krieger, who leads baseball tours of Cuba, and former players helped secure an annual stipend for Mr. Marrero in recent years.
In 1999, when the Baltimore Orioles traveled to Havana to play a Cuban national team, an 87-year-old Mr. Marrero was invited to throw out the first pitch. He didn't stop at just one and beckoned the Orioles' Brady Anderson to step up to the plate.
Years earlier, when he was still with the Senators, writers asked Mr. Marrero what he threw to get opposing hitters out.
"Everything but my cigar," he said.


Pasadena community loses a sports legend: Bill Henry dead at 86

The Pasadena Citizen
Wednesday, April 16, 2014 10:49 am

Bill Henry, who starred on Pasadena High's state championship basketball team in 1946 before embarking on a 16-year career as a major-league pitcher, passed away last Friday (April 11) in Round Rock.

Henry, 86, pitched for six big-league teams, most notably the Chicago Cubs and Cincinnati Reds. While with the Reds, he pitched in the 1960 All-Game and in the 1961 World Series.

Two years ago, he was among the first group of former Pasadena ISD athletes and coaches to be inducted into the district's new Athletics Hall of Fame.

Henry, who lived in Deer Park, had planned to attend the Hall of Fame's third annual induction banquet on Saturday and the grand opening of the Hall of Fame Museum held in conjunction with the banquet. He suffered a heart episode last week and died shortly after being transported to a medical facility in Round Rock.

A moment of silence was held at the banquet in Henry's honor.

As a Pasadena High senior in 1946, Henry earned basketball all-state honors while helping lead the Eagles to the state championship – the only state title ever won by a Pasadena ISD squad in basketball, football or baseball.

After high school, he turned his attention to baseball, a sport not offered in most Texas high schools at the time. He earned a spot on the University of Houston's first baseball team and became the first UH baseball product ever to reach the major leagues.

A tall left-hander, Henry broke in with the Boston Red Sox and eventually developed into a relief specialist. With the Cubs in 1959, he enjoyed one of the best seasons of any reliever in the 1950s. He led the National League with 65 appearances, posted a 9-8 record with 12 saves and a dazzling 2.63 ERA.

Traded to the Reds that winter, Henry was named to the National League All-Star team in 1960. In the 1961 World Series, he made two relief appearances for the Reds against the New York Yankees, striking out baseball's new home-run record- holder, Roger Maris, in one of them. The Reds lost the Series in five games.

For his career, Henry appeared in 527 games, compiled 90 saves and posted an ERA of 3.26.
He also pitched for the San Francisco Giants, Pittsburgh Pirates and Houston Astros. He appeared in three games for the Astros, all in 1969, before deciding to retire.

Henry is survived by his wife of 69 years, Betty Lou Sabo-Henry; his four sons: Charlie, Jack, Billy and Mark; his grandchildren: Brian, Matt, Sarah and Gus; and a brother, Jack.

Henry was born Oct. 15, 1927, in Alice. After his retirement from baseball, he worked for the Houston Boatmen, ILA Local #1438.

A public viewing is scheduled for Thursday, April 17, from 5-8 p.m. at the Pasadena Funeral Home, 2203 Pasadena Blvd. A funeral service is scheduled for Friday at 1 p.m. at the Pasadena Funeral Chapel.

A graveside service and internment will follow at South Park Cemetery, 1310 N. Main, in Pearland.



Harold "Hal" Raymond Smith
June 1, 1931 - April 12, 2014

Edwards Funeral Home
April 14, 2014
Harold Raymond "Hal" Smith 82, residing in Fort Smith, Arkansas went to heaven April 12, 2014. Hal was born June 1, 1931 in Barling, Arkansas. He was a member of Eastside Baptist Church and he was an Air Force Veteran of the Korean Conflict.

Hal Smith attended Fort Smith Public Schools, graduating from Fort Smith High School (now Northside High School) in 1949. He also attended Westark College (now University of Arkansas Fort Smith).

In 1949, Hal signed a professional contract with the St. Louis Cardinals and was immediately assigned to their Albany, Georgia minor league team. In 1955, Hal was the top fielding catcher in the AA Texas League. From 1956 - 61, Hal was the catcher for the St. Louis Cardinals.

Following his playing days, he served the Redbirds as coach and scout - spending over 40 years with the Cardinals organization. In 1959, he caught in 141 games, an iron man feat never equaled by such Hall of Fame catchers as Bill Dickey and Mickey Cochrane. His career fielding average of .989 is the same as catching great Yogi Berra.

In 1957 - 58, Hal was selected to the National League All-Star Team. In the 1959 All-Star game played at the Los Angeles Coliseum, Hal played on the same team with Hank Aaron, Willie Mays, Frank Robinson, Ernie Banks and Cardinals teammate Stan Musial.

Hal's big league career also included coaching for the Pittsburgh Pirates, Cincinnati Reds and the Milwaukee Brewers before returning to the Cardinals and finishing out his final working years scouting.

Hal's career began with the Fort Smith Boys Club where he played his first organized baseball. That early baseball foundation led all the way to the Major Leagues.

Funeral service will be 9:30 AM Wednesday at East Side Baptist Church with Rev. Carl Cheshier officiating. Private family burial will be under the direction of Edwards Funeral Home.

He leaves behind his beloved wife, Carolyn Elizabeth Smith of 64 years, his children; Sandi & Mike Woods, Sharon & Lee Gilbert and Dennis & Brenda Smith, his grandchildren; Courtney & Kenny Morris, Carrie & Daniel McGill, Jency & Russell Steven, Kaedy & Kevin Stallings, Chris & Frieda Smith, and Josh & Jennifer Smith, his great grandchildren; Joey Woods, Alyssa, Kenny Jr. & Maddie Wray Morris, Kylie & Daniel McGill, Bradley & Kelsee Barnard & Hagan Jones, Halle, Garrett & Carson Stallings, Malachi & Kaylee Smith, his great-great grandchild; Braxton Barnard, three sisters Virginia Wray Floyd, Nancy Weaver and husband Bill and Becky Crawford and husband Allen, two brothers Herbert Smith and wife Freta and Tommy Smith and wife Vicki and their families.

Hal is preceded in death by his parents, Ronald & Katie Wray Smith and two brothers two brothers Billy Wray, Ronald Jr. & his wife, Virginia Smith.

Pallbearers will be Russell Steven, Lee Gilbert, Bradley Barnard, Hagan Jones, Christopher Smith, Joshua Smith and Kevin Stallings. Honorary pallbearers will be Kelsee Barnard and Leland Gant. The family will visit with friends Tuesday evening from 5:30 PM-7:30 PM at Edwards Funeral Home Chapel.

In lieu of sending flowers, the family asks that you make a donation to the Fort Smith Boys and Girls Club, 4905 North O Street, Fort Smith, Arkansas 72904.


North Reading Remembers Arthur Kenney

The former longtime North Reading High School principal died at the age of 97
Posted by Les Masterson (Editor) NorthReading.Patch.com
March 17, 2014 at 03:22 PM
Former longtime principal of North Reading High School Arthur Kenney died last week at the age of 97.
Kenney led a generation of North Reading High School students until his retirement in 1981. His legacy is remembered at NRHS with Arthur Kenney Field.
North Reading knew Mr. Kenney as the North Reading High principal, but baseball fans and historians remember him for pitching for the Boston Bees. Kenney was the third oldest living Major League Baseball player at the time of his death.
Kenney pitched in two games for the old Boston Bees in 1938. That team was managed by baseball great Casey Stengel.
According to Baseball Reference, Kenney, who was born in Milford, signed with the Bees in 1938 shortly after his graduation from the College of the Holy Cross. He went 16-4 for Holy Cross and was inducted into the school's Hall of Fame in 2011.
Both the Red Sox and Bees were interested in Kenney, especially after he fanned baseball great Jimmie Foxx during an exhibition game in 1937.
After pitching two games for the Bees in 1938, he was sent to the minors and soon left baseball because of arm troubles.
Kenney was teaching English when Pearl Harbor was attacked. He joined the Army Air Force three weeks later and served his country throughout World War II.
He returned to the US and earned a degree from the University of New Hampshire. Kenney ultimately came to North Reading and served many years as North Reading High School principal before retiring in 1981.
"I was more interested in helping kids than disciplining them. I attended all their games and plays. If a kid was in trouble I was there to help and get him or her back on track,'' Kenney told the Holy Cross Magazine.
The memorial service for Arthur Kenney will be held at 11 a.m. Saturday, April 26 in the St. Rose of Lima in Littleton, NH. Donations in his memory may be made to: Weathervane Theatre Box 127 Whitefield NH 03598.



Hector Maestri, 78, pitched for both Washington Senators teams

Nick Diunte
Baseball History Examiner
February 22, 2014
Hector Maestri, one of only nine major leaguers to ever play for both versions of the Washington Senators, passed away Friday February 21, 2014 in Miami according to his former teammate Jose Padilla. He was 78.
Born April 19, 1935 in La Habana, Cuba, Maestri was originally signed as a shortstop to the Senators organization in 1956 by the legendary scout Joe Cambria. Excited with the opportunity to follow in the Senators pipeline of rich Cuban talent, Maestri's world was turned upside down only a few weeks into his professional baseball career.
"I played three [sic] games in Fort Walton Beach and they released me," said Maestri in a 2012 interview with the author.
Even though Maestri was deeply disappointed by the lack of a time the Senators gave him, he did not want to return to Cuba. Instead, he went to Houston to live with his uncle and work. It was there that he had a second chance at his baseball career.
"My uncle introduced me to a Mexican-American who had a baseball team out there," he said. "The guy wanted me to play with him, so they gave me a job and I played baseball."
While he was playing on the semi-pro circuit in Houston, he was approached by Senators scout Joe Pastor who offered him another shot with Washington. Maestri had his reservations about re-signing with the organization.
"I told him I was very angry because they didn't give me a chance," he said. "Fifteen days wasn't enough."
After Pastor reassured him that he would get a longer look, Cambria signed Maestri during the off-season in Cuba. Blessed with an exceptional arm, Maestri still fancied himself as a shortstop, but the Senators had other plans. Maestri split time between pitching and the infield in 1957 with Class D Elmira, N.Y., but when he was asked to pitch an impromptu bullpen session for Senators Vice President Joe Haynes during spring training in 1958, management made it very clear what his permanent role would be.
"The bullpen was near the clubhouse," he recalled. "Anytime you threw the ball, there was a big echo. When I threw the ball, I looked [over] at him and he was smiling.
"The people in the clubhouse came out and said, 'Dammit, who was throwing that ball?' I was throwing very, very hard. We didn't have radar guns, but they told me I was around 95. Mr. Joe Haynes came to me and said, 'If I see you in the infield, I will throw you out. You are a pitcher.'"
Maestri spent another season at Elmira honing his craft on the mound, and it paid off. He finished with a 16-11 record, broke the league record for strikeouts and earned MVP honors for the team.
"I broke the strikeout record of Sal Maglie," Maestri said. "He had 198 and I put [up] 210 in 156 innings."
In 1959, he inched his way closer to the majors, playing at Class B Fox Cities where he was pared up with player-manager Jack McKeon. His 11-7 record earned him a AAA contract with Washington's affiliate in Charleston.
He went home that winter and pitched for Cienfuegos in the Cuban Winter League, leading them to not only the league championships, but a sweep of the 1960 Caribbean Series.
It was the beginning of a year filled with highlights for the hard-throwing Cuban pitcher; however, it wasn't a straight rise to the top. Coming off of his championships in winter ball, he hit a bump in the road at the end of spring training in 1960. Just as the season was about to start, Charleston sent him down to Charlotte in the Class A Sally League. He wasn't pleased with the decision and set out to prove to management that they made a mistake demoting him.
"I go to Charlotte, and on the first day our manager Gene Verble, told me I was going to be in short relief," he recalled.
Verble summoned Maestri to close the game, and he delivered the goods.
"I threw nine pitches and struck out all three guys."
Nineteen-sixty was a banner year for Maestri. He was cited in the August 28, 1960 issue of Sports Illustrated for pitching a perfect game in relief during the course of the season.
"Hector Maestri, Charlotte (N.C.) South Atlantic League relief pitcher, did not give up a walk, a hit or a run in hurling nine consecutive innings of perfect baseball over a five-game span, went 16 consecutive innings before yielding his first hit."
Cut from the organization only a few years earlier, Maestri made good on his second calling, earning a promotion to the major league club when rosters expanded in September. Biding his time in the bullpen, he finally was put into action on September 24, 1960 in relief against the Baltimore Orioles.
"I pitched two innings and didn't allow any runs," he said.
Maestri carried that momentum into winter ball, winning another championship with Cienfuegos. Along with his second championship came another career altering event, the 1961 Expansion Draft.
The original Washington Senators became the Minnesota Twins and Washington created a new team to represent the nation's capital. The new Senators paid Clark Griffith $75,000 for the rights to Maestri. He saw this as an opportunity to negotiate for a higher salary.
"At that time the big league contract was $6,000," he said. "I was so fresh, I said, 'If you don't give me $15,000, I don't go.'"
To further complicate matters, relations between Fidel Castro and the United States went sour, leaving the future of all of the Cuban players, including Maestri in doubt. Luckily for Maestri, tensions eased up and he was able to negotiate a raise to $11,000.
Unfortunately, all of his negotiation didn't account to much because Maestri couldn't curry enough favor with manager Mickey Vernon to make his way up north with the team to start the season. Vernon thought Maestri needed more seasoning and sent him back to the minors for most of 1961.
Once again, determined to show he belonged, he burned up the Sally League with a 10-1 record for Columbia. This impressive performance forced the Senators and manager Vernon to take another look at the Cuban fireballer.
"I was a relief pitcher all my baseball career," he said. "Mickey Vernon came to me and said, 'You are pitching tomorrow, starting against Kansas City."
Not used to starting, Maestri soldiered on anyways. He took the ball and went six strong innings against the Athletics.
"I lost 2-1 and that was it."
He wouldn't get back to the major leagues for the remainder of his baseball career, and almost didn't get back to the United States. After the 1962 season, he returned to Cuba to see his newborn son. At the time, Castro wasn't letting anymore players freely leave the country.
"When I got in Cuba, they didn't let me get out. That ruined my career."
Maestri was done at 27, or so he thought.
"I had taken a few years off when I got a call from the Mexican League to play ball," Maestri said. "Veracruz called me. They asked what I wanted. I told them I wanted a visa for my wife and my two sons. They told me, no problem. That's how I got out of Cuba, [through] Mexico, in 1965.
"When I finished the league in Mexico, I went to the United States embassy in Veracruz and I asked for asylum. They didn't give it to me, but they gave me a chance to talk to a wonderful guy, Phil Howser. (The general manager of the Charlotte minor league team.) I told him that I didn't want to go back to Cuba anymore. He said, 'Stay right there in the embassy, let me talk to the ambassador.' I didn't know what he was talking about. The guy came to me and told me to go back to my apartment and come back tomorrow morning. I got my visa and jumped."
Charlotte signed him for the 1965 season. He played one more year in the United States for the Wilson Tobs in 1966. Citing the lack of pay and burdensome travel schedule, he moved on from professional baseball.
"If you have a family, you have to do something because you can't travel with your family," he said. "My two sons had to go to school, so I said to my wife let's go. I bought a car up there and came to Miami."
Maestri had his own business career in Miami and his wife worked for the telephone company. Both of his sons grew up to be engineers, something he was very proud of.
"I owned my house and my kids got their education. It was wonderful."



Seattle U legend Ed O'Brien dies at 83

Ed O'Brien, half of the legendary O'Brien twins, led Seattle U in basketball and baseball and was the school's athletic director before a career in Major League Baseball.
By Bud Withers
Seattle Times staff reporter
February 21, 2014 at 5:27 PM
Eddie O'Brien, 83, a legendary figure in Seattle University athletics who played alongside his twin brother at SU and in the major leagues in the 1950s, died Friday morning.
O'Brien played baseball and basketball with his brother Johnny at Seattle U and was athletic director at the school from 1958-80.
He was an ardent fan of the Redhawks — known as the Chieftains when he was playing and working for the school — and attended their most recent basketball game Thursday night with Grand Canyon at KeyArena. He was a member of the baseball board for the school and of its hall of fame committee.
"He was there last night, bantering with all the guys he usually sits with," said his step-daughter Jill. "He was literally the most generous, giving man I know, always positive. He had great stories to tell. He had a very full and colorful life."
The O'Briens hailed from South Amboy, N.J., and came west to Seattle U after meeting basketball coach Al Brightman at a semi-pro tournament in Wichita, Kan., in 1949. Eddie, 5-9, averaged 13 points a game and helped SU to the 1952 NIT and 1953 NCAA tournaments.
They made a bigger mark in baseball, however. Both were signed by the Pittsburgh Pirates in 1953, and played together from 1953 to 1958. Eddie had 554 major-league at-bats and hit .236, playing primarily shortstop, center ield and third base.
His stepdaughter said that perhaps once a week, he'd still get baseball cards in the mail from fans, which he'd autograph, take to Johnny to sign, and then return them.
After he finished his baseball career, he began as AD with Seattle U, also serving as baseball coach for 14 years, with a record of 276-135. In 1969, he was bullpen coach with the Seattle Pilots for their one season.
O'Brien was still a strong supporter of Redhawks athletics in his later years, especially as the school made the transition back to NCAA Division I. He had been diagnosed with Parkinson's disease this winter but remained active in school-related functions.
"He was not only just a terrific person, but he dedicated himself to Seattle U," said Bill Hogan, the school's athletic director. "He was always doing stuff for our baseball program, our basketball program and me personally.
"There will never be another like him; he was just a unique, caring individual that loved his university. My whole department, they all loved him. He helped everybody."
Survivors include his wife Terry and six children. Services are pending.


Purcell Marian's Denson a player who could do it all

By Tom Groeschen
The Cincinnati Enquirer
Feb. 14, 2014

Drew Denson was an outsized superstar at Purcell Marian, a gifted 6-foot-5 athlete who averaged 20 points per game in basketball and once hit a baseball an estimated 500-plus feet.
Denson, who played major league baseball for the Atlanta Braves and Chicago White Sox, died Thursday at age 48. Cause of death was not listed but Denson had suffered from a rare blood disease called amyloidosis, a condition in which abnormal protein deposits cause organs and tissues to deteriorate.
Hep Cronin, a former Atlanta Braves scout and father of University of Cincinnati men's basketball coach Mick Cronin, was chiefly responsible for Denson being the Braves' No. 1 draftee (19th overall) in 1984.
"I not only thought he would be playing in the big leagues, I thought he would be a Hall of Famer," Cronin said Friday. "He had Frank Thomas power. He was big and strong and the ball just jumped off his bat."
One such instance came in Denson's Purcell Marian days, which included a mammoth home run at the Northside K of C complex on Blue Rock Road. The homer is part of Cincinnati baseball lore, with some claiming the ball sailed more than 500 feet.
"Left field had a 30- to 40-foot high fence with homes behind it, and it hit the roof of the second house," said Dave Gehring, who was Denson's baseball coach at Purcell Marian. "At that time nobody thought about measuring it, but obviously it was a no-doubter. People still talk about it."
Denson was all-city in both basketball and baseball. Current Purcell Marian athletic director Kenny Pope said that Denson's basketball jersey is still displayed at the school, along with a list of his achievements.
"His name is everywhere here," Pope said.
In baseball, Denson was a switch-hitter who played first base.
"When he first signed, the big leaguers used to come out and watch him take batting practice," Cronin said. "Dale Murphy and Bob Horner would come out to watch him."
Denson played a dozen professional seasons but never made it big in the majors. An abdominal injury set him back, and Denson wound up playing only 16 major league games - 12 with the Braves, four with the White Sox. Denson had a .244 batting average in 41 career at-bats, with no homers and five RBI.
"He tore some abdominal muscle and it took him forever to rehab that thing, trying to get it back to full strength," Cronin said. "I'm not sure it ever did."
Denson eventually became a Cincinnati police officer but was forced to retire because of his blood disease.
Denson in 2011 was listed No. 36 on The Enquirer all-time Greater Cincinnati prep baseball team, and he was No. 51 on The Enquirer list of all-time best multi-sport prep athletes.
According to Walker Funeral Home, services for Denson will be Feb. 22 (visitation 1-2 p.m., services 2-3 p.m.) at Zion Global Ministry in West Chester, 9180 Cincinnati Columbus Road.
The Enquirer on Friday asked several Cincinnati prep sports figures for their memories of Denson. Tributes included:
• Sycamore athletic director Jim Stoll, a former Purcell Marian head basketball coach, was a Purcell assistant baseball and basketball coach when Denson played:
"Drew Denson was the best high school athlete that I've seen anywhere in the United States of America, but he was even a better person. It is truly a sad day."
• Andy Poli, former Summit Country Day head baseball coach who played summer ball against Denson:
"I grew up in that era with guys like Drew, Barry Larkin, Todd Benzinger and Jim Leyritz. I've seen them all, and Drew was the best I ever saw. He was built like Dave Parker and athletically he was very comparable. He could run, throw and hit. If he wanted to be a pitcher, he could have been the best pitcher in the city."
• Calvin Johnson, Winton Woods girls basketball coach and incoming Princeton football coach, played youth ball against Denson and later was Denson's supervisor with the Cincinnati police:
"He was a great human being. He looked big and intimidating but he was just a big, gentle bear with tremendous athletic ability. He was one of the best guys I ever knew."


Jim Fregosi, manager of '93 Phillies, dies at 71
CSNPhilly.com
February 14, 2014, 7:15 am

Jim Fregosi, manager of one of the most popular Phillies teams in club history, died Friday morning at the age of 71.
With family by his side in a Miami hospital, Fregosi died just before 3 a.m., six days after suffering multiple strokes while on a Major League Baseball alumni cruise in the Caribbean. He was hospitalized in the Cayman Islands before being transported to Miami.
The manager of the 1993 Phillies, who went from last place the previous season to the sixth game of the World Series, Fregosi spent the last 13 years as a special assistant to Atlanta Braves' general manager, Frank Wren. His son, Jim Fregosi Jr., spent 10 years with the Phillies as a scout and currently works for the Kansas City Royals.
Irascible and combative, Fregosi pushed, prodded, cajoled and fought alongside the '93 Phillies as they won 97 games, upset the Braves in the NLCS and nearly knocked off the defending world champion Toronto Blue Jays.
From 1991 to 1996, Fregosi went 431-463 with the Phillies and got them to the playoffs for the first time in a decade.
Born in San Francisco, Fregosi was raised in San Mateo, Calif. where he attended Junipero Serra High School, breeding ground for the likes of Barry Bonds, Lynn Swann and Tom Brady. In high school Fregosi earned 11 varsity letters in baseball, basketball, football and track before graduating in 1959. Two years later, at age 19, Fregosi broke in with the Angels and was off on a successful big league career.
A six-time All-Star and a gold glover at shortstop for the Angels, Fregosi's No. 11 was retired by the club in 1988. A year later he was the second player inducted into the Angels' Hall of Fame. In his 18 years in the majors, Fregosi played for the Mets, Rangers and Pirates. Upon being released by the Pirates in the middle of the 1978 season at age 36, Fregosi took over as manager of the Angels and guided the team to the AL West title a year later.
Though he had a successful playing career and owns the Angels' franchise record for triples and career WAR (he ranks in the top five in at-bats, plate appearances, runs, hits, total bases, doubles, walks, RBIs, extra-base hits, sacrifices and games played), managing is where Fregosi made his mark.
For 15 seasons Fregosi led the Angels, White Sox, Phillies and Blue Jays. He got to the playoffs twice and managed notable players like Don Baylor, Fred Lynn, Mike Witt, Ozzie Guillen, Jack McDowell, David Wells and Roy Halladay.
Fregosi also managed Hall of Famers, Rod Carew, Carlton Fisk and Nolan Ryan. It was Ryan that Fregosi was infamously traded for after the 1971 season. At the time, Fregosi was an 11-year veteran battling injuries and Ryan was a pitcher who had yet to reach his potential.
Seven years later, Fregosi was Ryan's manager with the Angels.
But it was with the Phillies where Fregosi had his most success. In 1993, Fregosi's Phillies took over the city with a roster that featured veterans Darren Daulton, Lenny Dykstra, Dave Hollins, John Kruk, Danny Jackson, Curt Schilling and Mitch Williams. It was a team of hard charging yet often injured players who came together for one wild ride.
In a Sports Illustrated story from May 10, 1993, Fregosi was given the credit for pulling together the divergent personalities and egos on the Phillies.
"The actual pilot of these Phillies is 51-year-old Jim Fregosi, who deserves credit for not restraining the Phillies' diverse personalities and thus for not restraining their play on the field. He even plays cards with them," Sports Illustrated offered.
The '93 Phillies opened the season with three straight wins in Houston and went 17-5 in April. By the second week of June the Phillies were 45-17 and held a 10-game lead over the rest of the NL East. The lead dipped to three games in July, but never got below that as the Phillies cruised to their first division title since 1983.
It was with that '93 team that players like Daulton, Dykstra, Kruk and Hollins had career-best years and Jackson, Williams and Larry Andersen milked one last good one from a long career. It was also during '93 that Schilling first came to the fore as a big-game pitcher by winning the NLCS MVP and tossing a shutout in Game 5 of the World Series at the Vet.
At his core, though, Fregosi was a baseball lifer. Since 1961 when he broke in with the Angels, he spent his spring and summer days at the ballpark as either a player, manager or scout. As a manager Fregosi was famous for trading barbs and anecdotes with the writers assigned to cover his teams.
In later years, Fregosi could be found holding court in the press box before a game trading stories with other baseball lifers before taking a seat behind home plate to scout the game.
Fregosi delivered the eulogy at the funeral of long-time Phillies' coach John Vukovich. He was also briefly a candidate for the Phillies' managerial job before the team hired Charlie Manuel.
Fregosi resided in Tarpon Springs, Fla. with his wife, Joni. He also had five children, Jim Jr., Jennifer, Nicole, Robert, and Lexi.


Mets legend Ralph Kiner dead at 91

By David Satriano
The New York Post
February 6, 2014 | 3:43pm
Ralph Kiner, the Hall of Fame outfielder and legendary broadcaster for the New York Mets, died Thursday morning of natural causes at his home in California. He was 91.

Mets fans knew Kiner as one of the voices of the team since its inception in 1962. Along with Lindsey Nelson and Bob Murphy, Kiner broadcasted the Mets on television and radio. He made brief guest appearances in the broadcast booth in recent years as his health declined.

"Ralph Kiner was one of the most beloved people in Mets history — an original Met and extraordinary gentleman," owner Fred Wilpon said in a statement. "His knowledge of the game, wit, and charm entertained generations of Mets fans. Like his stories, he was one of a kind."

New York fans remember Kiner's famous home run call of, "It is gone, goodbye!", as well as the legendary "Kiner's Korner" interview program that aired after each Mets game. He was also noted for his "Kinerisms," which included "Solo home runs usually occur with no one on base" and "All of his saves have come in relief appearances."

Before his announcing career with the Mets, Kiner was baseball's top power hitter for the Pittsburgh Pirates in the late 1940s and early 1950s. He led the National League in home runs for seven consecutive seasons from 1946-1952, topping out at 54 in 1949.

In 1953, he was traded to the Chicago Cubs and spent one season there before moving on to the Cleveland Indians. Kiner was forced to retire prematurely due to a back injury the following year.

Kiner's career numbers — 369 home runs, 1,105 RBIs and a .279 batting average over 10 seasons — earned him induction to Cooperstown in 1975. He was a six time All-Star, but never made it to the postseason. Kiner was voted into the Mets Hall of Fame in 1984, and his number 4 was retired by the Pirates in 1987.

Kiner had been battling bell's palsy since 1998, and as a result he could not call Mets games regularly due to his slurred speech. On July 14, 2007, the Mets honored him with "Ralph Kiner Night" at Shea Stadium with dozens of former players on hand.

Kiner's wife, Di Ann, succumbed to cancer in 2004. He is survived by five children and 12 grandchildren.


Padres announcer Coleman dies at 89

War hero won four titles with Yankees, called games in NY, San Diego

By Corey Brock / MLB.com | 1/5/2014 9:27 P.M. ET

SAN DIEGO -- Iconic broadcaster Jerry Coleman, who spent 71 years in the game as a player and later in the broadcast booth, passed away on Sunday. He was 89.
Coleman, who won the Ford C. Frick Award for broadcasting in 2005, was an infielder for the Yankees from 1949-57 and was the only active Major League player to see combat in two military conflicts -- World War II and the Korean conflict.
According to UT-San Diego, Coleman died at Scripps Hospital after complications of head injuries he suffered in a fall recently and that he had been in and out of the hospital.
Coleman called games on radio for the Padres from 1972 through last season. The only exception was when he managed the team in 1980.
The team released a statement on Sunday: "The San Diego Padres are deeply saddened by the news today of the passing of Jerry Coleman. We send our heartfelt sympathy to the entire Coleman family, including his wife, Maggie, his children and grandchildren.
"On behalf of Padres' fans everywhere, we mourn the loss of a Marine who was truly an American hero as well as a great man, a great friend and a great Padre."
Coleman was elected to the Padres' Hall of Fame in 2001.
Even in his later years, when he had more than enough time to be introspective about his life and all he accomplished, Coleman did his best to steer clear of the spotlight. Coleman never understood what all the fuss was about and would much rather talk about his buddy -- 11-year-old German shepherd Gus -- who he dutifully took for walks each morning before sunrise near his home in La Jolla.
"Jerry was a great human being," Padres manager Bud Black said on Sunday. "What I loved about Jerry was he was a guy that truly loved life, loved being around the ballpark, loved the Padres, he was very well-liked within our clubhouse, stadium and the city.
"It was his presence for so long here in San Diego and his connection with the Padres and the military. He was so far-reaching in the amount of people that he touched over the years. He's going to be truly missed but never forgotten."
In 2012, the Padres had a pregame ceremony to unveil the Jerry Coleman statue at Petco Park. He was humbled by it, but, again, didn't feel like he was deserving of such an honor.
Commissioner Bud Selig issued the following statement Sunday evening regarding the passing of Coleman:
"Jerry Coleman was a hero and a role model to myself and countless others in the game of Baseball. He had a memorable, multifaceted career in the National Pastime -- as an All-Star during the great Yankees' dynasty from 1949-1953, a manager and, for more than a half-century, a beloved broadcaster, including as an exemplary ambassador for the San Diego Padres. But above all, Jerry's decorated service to our country in both World War II and Korea made him an integral part of the Greatest Generation. He was a true friend whose counsel I valued greatly.
"Major League Baseball began its support of Welcome Back Veterans to honor the vibrant legacy of heroes like Jerry Coleman. Our entire sport mourns the loss of this fine gentleman, and I extend my deepest condolences to his family, friends, fans of the Padres and the Yankees, and his many admirers in Baseball and beyond."
Coleman's military service record includes 120 missions, earning him two Distinguished Flying Crosses, 13 Air Medals and three Navy citations. He retired from the United States Marine Corps at the rank of lieutenant colonel.
If you tried to get Coleman to talk about his time in the Marines as a bomber pilot, he would do so, but only reluctantly. The harrowing bombing runs, especially in Korea, as well as the friends that he lost in both wars bothered him to no end.
"The guys who didn't come back ... they were the real heroes," Coleman often said.
Coleman was, to all who knew him, one of a kind.
"I have a theory about Jerry, that there is no one like him in American sports," said longtime Padres broadcaster Ted Leitner in 2012.
"No one has left their career to fight in combat for their country twice and never once complained," said Leitner. "… Jerry will always say, 'Don't tell anyone I'm special, and don't tell anyone I'm a hero.'"
One of Coleman's former teammates during his time with the Yankees, Charlie Silvera, grew up in the Bay Area with Coleman.
"Jerry is an All-American, a bona fide hero," Silvera said in 2012. "He's my hero."
Coleman met Silvera in 1934 when they were 10 and playing baseball on old dusty fields at Golden Gate Park in San Francisco.
Silvera and Coleman were later joined in baseball circles by Bobby Brown. The three would become stars on local diamonds and played together in the fall and winter on a team sponsored by the Yankees.
Coleman was such a good athlete that he was given a scholarship to play baseball and basketball at USC -- "I wasn't a good shot, but I could run like the devil," he said -- but those plans were interrupted when the Japanese bombed Pearl Harbor in December of his senior year of high school.
"That changed everything," Coleman said.
Coleman, still nearly a year from turning 18, signed with the Yankees, as did Silvera, and they headed off to a Class D team in Wellsville, N.Y. Coleman was an instant hit, batting .304 in 83 games, although he was merely biding his time until he was old enough to enlist in the Marines to become a fighter pilot.
Coleman returned from the war in 1946 and reported for Spring Training. Despite missing four seasons, Coleman played as though he hadn't missed any time at all. He spent three seasons in the Minor Leagues before arriving in New York for good in 1949.
A shortstop by trade, Coleman hit .275 for the Yankees during his rookie year as a second baseman, teaming with Phil Rizzuto for a potent double-play combination. He was named the Associated Press Rookie of the Year in 1949.
He played alongside Yogi Berra and Joe DiMaggio, who was a hero to Coleman, as DiMaggio -- 10 years Coleman's senior -- grew up playing on those same fields in San Francisco.
"My family was deeply saddened to learn of the passing of Jerry Coleman," Yankees managing general partner Hal Steinbrenner said. "First and foremost, he was an American hero whose service to this country is his lasting legacy. He was also a great Yankee, a true ambassador for baseball, and someone whose imprint on our game will be felt for generations. On behalf of the entire New York Yankees organization, we send our deepest condolences to the Coleman family."
The 1949 team was the first of five consecutive World Series champion teams that Coleman was a part of, even though his second stint in the military (Korean War) would cost him Major League service time in 1952-53.
He never considered it time lost, though. Coleman always held his time in the military in high regard and often said he was born to be a Marine.
Coleman played his last game in 1957 before getting into broadcasting in 1960. But he scoffed when the opportunity first presented himself.
"The last thing I thought I would become was a broadcaster," Coleman once said. "Howard Cosell, who was a good friend of mine, asked me if I would be interested in it. I told him he was nuts."
Coleman started out calling the national game of the week for CBS, and he began calling Yankees games in 1963. Working and living in New York, Coleman said, was intense. He lived in Ridgewood, N.J., which was "19.9 miles from Yankee Stadium, but a million miles from New York."
Craving a change of scenery, Coleman bolted for the West Coast -- without a job -- before getting a job as part of the Angels' broadcast team. Not long thereafter, Buzzie Bavasi, the first general manager of the Padres, convinced him to come to San Diego, where he became the lead broadcaster in 1972.
He never left.
Coleman delighted fans with his quick wit in the broadcast booth. Fans laughed with him, especially in those moments that later became known as "Colemanisms," the funny comments and remarks he made during games -- "Rich Folkers is throwing up in the bullpen" -- and the one directed at 1976 National League Cy Young Award winner Randy Jones.
"I remember one day I was in the bullpen throwing in between starts," Jones said. "Jerry looked down there and said, 'There's Randy Jones on the mound with the Karl Marx hairdo.' I had the big curly hair back then. But he called me a Communist. Instead of calling me Harpo Marx, he called me Karl Marx. I loved that one."
Coleman had worked Sunday afternoon games and weekday day games at home in recent years, but even on days when he wasn't scheduled to work, he would often be at the ballpark, making his rounds through the clubhouse. A cup of coffee in one hand and a hot dog pierced by a plastic fork in the other, Coleman often stopped to talk to players before games.
"Being around him, he was excited every day. He had energy and passion for the game," Padres third baseman Chase Headley said. "He was still very aware of what was going on [on the field]. You could have a conversation with him about a certain play and he'd be right on top of things.
"[Seeing him] was a bright spot every day."


Paul Blair, former Orioles center fielder, is dead at 69

By Dan Connolly and Mike Klingaman
The Baltimore Sun
11:21 p.m. EST, December 26, 2013
Paul Blair, a key member of four Orioles' World Series teams and considered the best defensive outfielder in franchise history, died Thursday evening in Pikesville while participating in a celebrity bowling tournament, according to Gloria Blair, his wife of 42 years.
He was 69.
Gloria Blair said her husband played 18 holes of golf with friends Thursday morning, and when he came home was asked to take part in a celebrity bowling tournament at AMF Pikesville Lanes.
"Paul was honestly too tired, but he never says no," she said. "During a practice round, he threw two or three balls, then sat down and told a friend, 'I feel funny' and kind of collapsed. He lost consciousness and they called 911 and the ambulance took him to [Sinai Hospital], but the doctors there told me they never got a pulse. I was told he died around 6:45 p.m."
On Dec. 23, 2009, Mr. Blair suffered a heart attack and was rushed to Howard County General, where a stent was inserted, and he returned home Christmas Day.
Over the years, Mr. Blair, a resident of Woodstock in Howard County, worked as an Orioles' spring training instructor and was a fixture at old-timers' events in the Baltimore area.
He spent 13 of his 17 seasons with the Orioles, winning two World Series (1966, 1970) and capturing eight Gold Gloves as the club's sure-handed center fielder. The Orioles acquired him in the first-year player draft from the New York Mets in the 1962 offseason, and he made his debut in the majors at age 20 in 1964.
By 1966, he had emerged as a competent hitter and force with the glove. He then became a mainstay atop the Orioles' dangerous order.
Known as "Motormouth," Mr. Blair won seven consecutive Gold Gloves from 1969 until 1975, the second-most in club history — and earned the reputation of covering more ground than just about any outfielder in his day. Videos of No. 6 running to the wall to make a basket catch or sprinting in, grabbing a liner and catapulting his body with a throw are etched into Orioles' lore.
He's also remembered for his frantic dashes around the diamond, leading the league in triples with 12 in 1967. He batted .474 with nine hits in the Orioles' 1970 World Series victory over the Cincinnati Reds and might have been the Series MVP if it weren't for the amazing play of Brooks Robinson.
The Orioles traded Mr. Blair to the New York Yankees before the 1977 season for Elliott Maddox and Rick Bladt, and he played on two more World Series champions in the Bronx. He also played briefly with the Reds before ending his career in 1980 with the Yankees.
Al Bumbry, who eventually replaced Mr. Blair as the Orioles center fielder, started out in left field because center was Mr. Blair's domain.
"He taught me a lot, a lot about playing. He always made me feel comfortable. It wasn't like we were competing for the same position," Mr. Bumbry said. "He played very shallow and I would always marvel about how he played as shallow as he did and how well he could go back on balls."
Mr. Blair was a career .250 hitter with 134 homers and 171 stolen bases, and three times in his career he hit 17 or more homers and stole 20 or more bases in the same season.
Throughout their time together as players and later on the celebrity golf circuit, Mr. Bumbry said, "Motormouth" didn't stop talking.
"He was that way; he never stopped talking, and it wasn't always about baseball. I figured all the Gold Gloves he won gave him the right to talk," Mr. Bumbry said. "He was very humorous, so funny. Everybody loved him."


William L. Tremel

The Tribune-Democrat
December 23, 2013
TREMEL – William L., 84, Altoona, died peacefully Sunday, Dec. 22, 2013, at Presbyterian Home, Hollidaysburg, after a brief illness.

Born July 4, 1929, in Lilly, son of the late Charles and Mary (Galla) Tremel. He married Marie Mattiello on Oct. 22, 1950, in Lilly.

Surviving are his wife; daughter, Catherine Ferrero (Joseph), Cheswick; sisters, Dory Moschgat, Cresson; and Joan Sibis (Frank), Lilly; and many nieces, nephews, great-nieces and great-nephews. Preceded in death by brothers, Charles (Ann) Tremel and James (Joanne) Tremel; and sister, Betty (John) Lego; also brother-in-law, Jerry Moschgat.

William was a 1948 graduate of Lilly High School. He was a professional baseball player for the Chicago Cubs, Shreveport Sports (Texas League), Los Angeles and Portland in the Pacific Coast League.

He retired in 1991 as a machine operator from SKF after 30 years of service.

Member of St. Therese of the Child Jesus Catholic Church. He enjoyed gardening and was a blood donor for more than 40 years. Member of Major League Alumni and Lilly Washington Association. He was elected in 2002 to Cambria County Area Sports Hall of Fame.

Friends will be received from 2 to 8 p.m. Thursday, Dec. 26, at The Stevens Mortuary Inc., 1421 Eighth Ave., Altoona, where vigil for the deceased will be held.

Funeral Mass will be celebrated at 11 a.m. Friday, Dec. 27, at St. Therese of the Child Jesus Catholic Church by Father Timothy Grimme.

Committal, Calvary Cemetery.


Former Indians broadcaster Hegan dies at 71

An All-Star in 1969, first baseman-outfielder played 12 seasons in Majors

By Jordan Bastian / MLB.com | 12/25/2013 10:01 P.M. ET

CLEVELAND -- Mike Hegan spent most of his life around the Cleveland Indians. He shagged fly balls in the outfield of Cleveland Municipal Stadium as a boy, played in the ballpark as a visiting big leaguer and went on to call some of the franchise's most memorable games as a broadcaster.
The Indians lost a close friend on Christmas morning.
With family by his side on Wednesday, Hegan passed away in his home of Hilton Head, S.C., after a battle with an untreatable heart condition. He was 71.
Hegan's family ties to Cleveland date back to his father Jim Hegan, the longtime Indians catcher and member of the franchise's 1948 World Series championship team. During Jim's second season with the Tribe in 1942, James Michael "Mike" Hegan was born in Cleveland, where he was raised and embarked on his own path in baseball that had its roots in Northeast Ohio.
Most Indians fans might be more familiar with Hegan's voice than his accomplishments in the Major Leagues. After spending 12 seasons as a color commentator with the Brewers, Hegan joined the Indians' WUAB-TV broadcast team in 1989, alongside Jack Corrigan. Hegan went on to spend 23 years doing play-by-play and color in Cleveland's radio and TV booths.
In 1998, Hegan also was teamed with Tom Hamilton and Dave Nelson as part of a three-person radio broadcast on WTAM and shuttled between radio and television. Matt Underwood replaced Nelson in 2000 and the new trio stayed together through '06, when Underwood moved to TV and Hamilton and Hegan became a two-man team for three seasons, with Hegan focusing solely on radio work.
That partnership continued through 2011, when Hegan transitioned to an alumni ambassador role with the organization to focus more on family and his health. Hegan did return to call his final game on May 23, 2012, when the Indians pulled off a dramatic 4-2 victory over the Tigers.
Before his 50 years in professional baseball, Hegan starred as a three-sport athlete (football, basketball and baseball) at St. Ignatius High School on Cleveland's West Side. He was inducted into the St. Ignatius Hall of Fame in 1989. The Greater Cleveland Sports Hall of Fame similarly honored him in 2011.
After one season at Holy Cross, Hegan signed with the Yankees in 1961 and made his big league debut with the club in 1964. A first baseman and outfielder in his career, Hegan appeared in eight games between the regular season and World Series for the '64 Yankees, who lost the Fall Classic to the Cardinals in six games.
Hegan's big league career spanned 12 seasons, which included stints with the Yankees, Seattle Pilots, Milwaukee Brewers and Oakland A's. He was the first player to sign with Seattle's expansion team and belted the franchise's first home run in his first at-bat on Opening Day in 1969, his lone All-Star season. The Pilots moved to Milwaukee and became the Brewers in 1970.
That year, Hegan began an errorless streak at first base that spanned 178 games and extended into the '73 season. It stood as the American League record until Boston's Kevin Youkilis surpassed it in 2007. Hegan also captured a World Series title with the 1972 A's in the midst of that record run.
Later, from his perch high above the playing field, Hegan helped describe many of the Indians' historic moments throughout their incredible run in the '90s. He took pride in not only providing color commentary, but in being able to also provide play-by-play for his audience.
Hegan is survived by his wife, Nancy, his two sons, Shawn and J.J., and four grandchildren.


Ex-White Sox catcher Ed Herrmann dies at 67

Herrmann, who played for the Sox from 1967-1974, had battled prostate cancer

By Colleen Kane
Chicago Tribune
December 22, 2013

Former major league catcher Ed Herrmann, who played for the White Sox for seven seasons from 1967-1974, died Sunday morning at 67. He had battled prostate cancer for years, family friend and former teammate Bill Melton said.
Herrmann played 11 major league seasons with the Sox, Yankees, Angels, Astros and Expos and was named an All-Star in 1974. Melton said Herrmann's ability to catch knuckleball pitchers such as former Sox pitcher Wilbur Wood most stuck out from his career.
Melton, a former Sox third baseman, remembered Herrmann as a popular and easygoing player who insisted on playing every day, even when his allergies grew so bad his eyes were swollen.
"His famous words were, 'I'll be all right,'" Melton said. "You never could get him out of the lineup. He never complained. 'They'll be all right.' That's the way he was."
He remained the same as he battled cancer, Melton said.
After he retired from playing, Herrmann stayed involved in baseball as a scout, tutor, coach and manager of youth teams, according to his website, edherrmann.com. He also helped Melton at Sox fantasy camps.
"Really his whole life was about baseball," Melton said.
News of Herrmann's death was posted Sunday on a Facebook page called "Praying for Ed 'Hoggy' Herrmann and a journal detailing his struggles with cancer.
"Ed lost his battle with cancer at 7:33 a.m. on December 22, but he did win his spiritual battle," the Facebook message read. "We have comfort knowing he is dancing in heaven with his Lord and Savior. For this we are thankful. … Life without Ed for us will be different and difficult, but his memories will keep us going. I love you Hoggy."


Jim Scott Burton
October 27, 1949 - December 12, 2013

Heritage Funeral and Cremation Service
December 14, 2013

Jim Scott Burton, 64, of Charlotte, North Carolina, went to be with his Lord Jesus on December 12, 2013. Jim was born on October 27, 1949 in Royal Oak, Michigan. He was the son of Hubert and Alyce Burton and brother of Robert and Jeffrey Burton.

He was a college graduate of the University of Michigan. After college, Jim fulfilled his lifelong dream of playing professional baseball with the Boston Red Sox for eight years.

Jim was married on November 27, 1976 to Janet Elaine Dryer. After completing his career in baseball, he relocated to Charlotte, NC and started a commercial printing business, which he owned and managed for 30 years.

Jim is survived by his loving and devoted wife Janet, his three adoring daughters Heather Branham and husband Brandon, Sarah Schulte and husband David, and Julie Burton and fiancé Josh.

Jim had two beautiful growing granddaughters Violet Noel and Savannah Elaine and one more precious baby on the way.

Jim is also survived by his loving mother Alyce Burton, and two caring brothers, Robert and Jeffrey Burton.
Visitation for Jim's family and friends will be held on Tuesday, December 17 from 6-8pm in the Rea Road at Calvary Church. We will celebrate Jim's life on Wednesday, December 18th at 11am in the sanctuary at Calvary Church.

Burial will immediately follow in Magnolia Memorial Garden at Calvary Church.
Jim first committed his life to the Lord at Campus Crusade at the University of Michigan. Although Jim's love for baseball, family, and friends was undeniable, it is clear to those who loved and knew him that Jesus Christ was the greatest focus of his life.

Jim was unwavering in his devotion to spend time with God daily and his strongest desire was that all his family would come to share his faith in the Lord.

Jim was a faithful member at Calvary Church for 31 years and he served in many roles. To sum it up, Jim lived by this verse and quoted it often: Jesus said, "I came that they may life and have it abundantly." John 10:10b
The family requests contributions to Search Ministries at 1043 East Morehead St. Suite 105 Charlotte, NC 28204.
Heritage Funeral Home, Weddington Chapel is serving the family of Mr. Burton.
Michigan, Detroit Tigers legend Don Lund dies in Ann Arbor home at age 90
By Jeremy Allen
MLive.com, December 10, 2013
ANN ARBOR – Former University of Michigan three-sport athlete and Hall of Honor inductee Don Lund died in his Glacier Hills home early on Dec. 10 at the age of 90.
Lund had been in hospice care for more than a week before dying at 1 a.m. Tuesday, his son-in-law Bruce Allison said.
"It was natural causes. He was 90 years old and began to slip away," Allison said.
Lund, who was born in Detroit on May 18, 1923, attended the University of Michigan in the early 1940s and played baseball, basketball and football, lettering nine times as a student-athlete.
In 1945, he was a first-round NFL draft pick of the Chicago Bears, but instead chose to sign a minor league baseball deal with the Brooklyn Dodgers. Two years later – on April 12, 1947 – the Dodgers signed both Lund and Jackie Robinson to their first Major League Baseball contracts.
Lund spent seven seasons in the majors, batting .240 with 15 home runs and 86 RBI in 281 career games.
He returned to U-M as Michigan's baseball coach from 1959-62, winning the Big Ten championship in 1961 and the national championship – and National Coach of the Year honors – in 1962.
Lund worked in the Detroit Tigers' front office from 1963-70, then returned to U-M, where he served as an assistant athletic director from 1970 to his retirement in 1992.
Michigan Athletic Director Dave Brandon penned a column on MGoBlue.com after learning of Lund's death.
"When I attended the University of Michigan as a student-athlete, Mr. Lund was back at Michigan, and for five decades I had the pleasure of knowing one of the most magnanimous men I have ever met," Brandon wrote in the blog post.
Lund was inducted into the U-M Hall of Honor in 1984 and the state of Michigan Sports Hall of Fame in 1987.
"I had to be told about Mr. Lund's legendary athletic status. Everything I learned about his athletic prowess I had to learn from somebody else or from reading background information. It was his friendly demeanor and the respect he gave to us as student-athletes that made me appreciate and respect him immediately."